Canon hinted at what's to come for the RF lens system in the coming year or two, stating that seven lenses are planned for 2020. The new Canon lens roadmap is vague compared to some lens roadmaps we have seen from other brands. However, I think anyone is happy to hear whatever information there is about upcoming Canon RF lenses, so I'll share it just as I have done with other brands.
Related Post: A complete list of Canon RF lenses and their specifications
Canon Lens Roadmap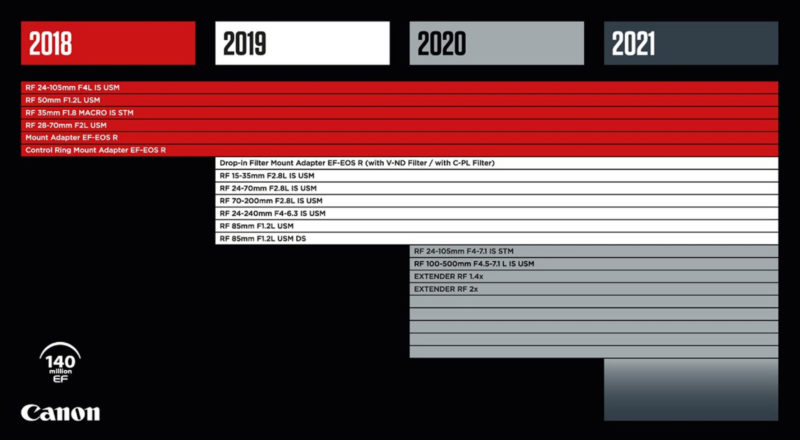 Rumored 2021 Lens Roadmap
As reported by Canon Rumors, the following is likely to be the unofficial list of Canon RF lenses that we should see in 2021. Note that TS-R lenses are autofocus tilt-shift lenses.
UPDATE: 2021 Has Come and Gone
The original Canon lens roadmap was published before the COVID-19 pandemic. We all know the huge effect that had on the electronics industry, so it's no surprise that some of the lenses on the above list have yet to come to fruition. As I write this update in January 2023, we are still missing the RF 500mm f/4, the RF tilt-shift lenses, ultra-wide 10-14mm, and the mythical 35mm f/1.2L. At least a couple of these lenses are now rumored to be coming in the first quarter of 2023.