Haida makes a few different filter cases for their M10 filter holder system. While purchasing the M10 system to conduct a filter holder group test for this site, on a whim, I also threw the Haida M10 Filter Bag in my shopping cart.
Oh, you thought we got everything for free? Not at all. I spend thousands and thousands of dollars a year buying gear specifically for reviews. That's why it's appreciated when you use our affiliate links to make your purchases!
I noted from the photos that the Haida M10 Filter Bag looked nearly identical to the MindShift Filter Hive. A bag I have long claimed is the best photography filter case. It appeared to be so similar that at first, I assumed Haida must have licensed the bags from MindShift/Think Tank Photo and simply slapped their logo on it.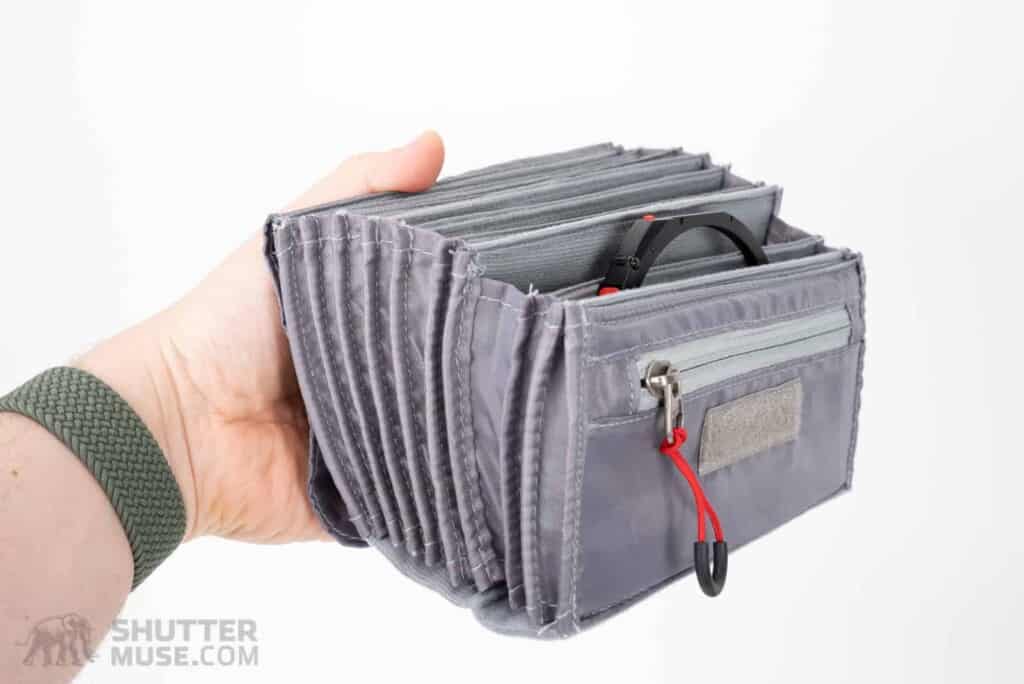 An Unoriginal Design
This will be a short review. When the M10 Filter Bag arrived, it was clear that it wasn't a licensed version of the original MindShift Filter Hive design – something I then confirmed directly with MindShift. Instead, the Haida M10 Filter Bag looks like a knockoff that copies the MindShift design while using inferior materials and zipper hardware. From a distance, it looks the same, but comparing the two in your hands, it's obvious which is the higher quality filter case.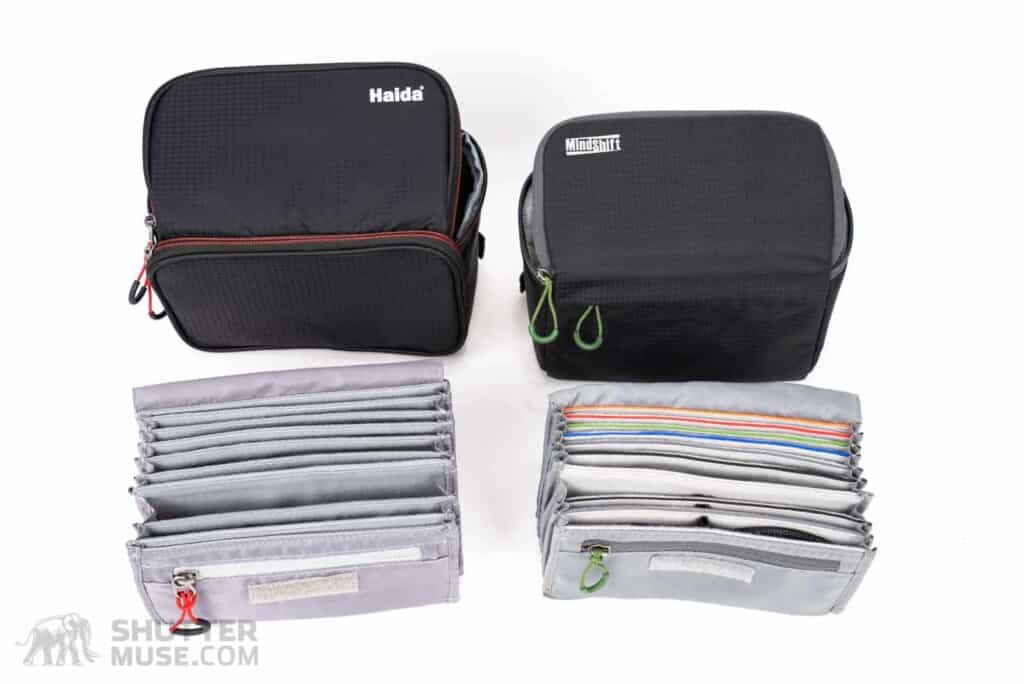 This is a practice I wish did not exist in the photo world, but sadly it does. Particularly strange about this instance is that Haida has made unique filter cases in the past and makes amazing filter products. I have no idea why they decided to shortcut the design process for their filter case.
Conclusion
My conclusion is straightforward, don't buy the Haida M10 Filter Bag. It looks like a copy of a much better bag, and the original MindShift Filter Hive only costs $8 more. That extra $8 is well spent. You will get a much better product and access to Think Tank Photo's legendary warranty and customer service if you ever have an issue.
If you must buy a Haida branded bag because you want that for your Haida M10 filter holder, buy the Haida M10 Filter Pouch instead. That one is an original design, and it's pretty good value for money, although still not as good as the MindShift Filter Hive (review). I guess sometimes reviews are just that simple!
Where To Buy The MindShift Filter Hive