I've previously reviewed the MindShift Filter Hive, which is the big brother to these two "mini" cases. The Filter Hive is by far the best filter carrying accessory on the market, but it's pretty large. These mini cases cater to those that use between one and four filters, and need something with a slimmer design, to tuck into the pocket of a camera bag. They are extremely well padded, but remain light enough that you'll forget you've got them in the bag. Colour-coded tabs allow you to come up with a routine for placement, and therefore identify your filters before pulling them out.
The smaller Filter Nest Mini comes in at $24.99 and the Filter Hive Mini comes in at $29.99 which I think is fair considering the quality feel of the padding and overall construction.
Filter Hive Mini
The Filter Hive Mini has 4 slots to hold filters up to 4 x 6 or 100 x 150 mm. It has a small nylon carry handle that comes in handy for securing into your pack on a keychain clip, or hanging on a tripod while shooting.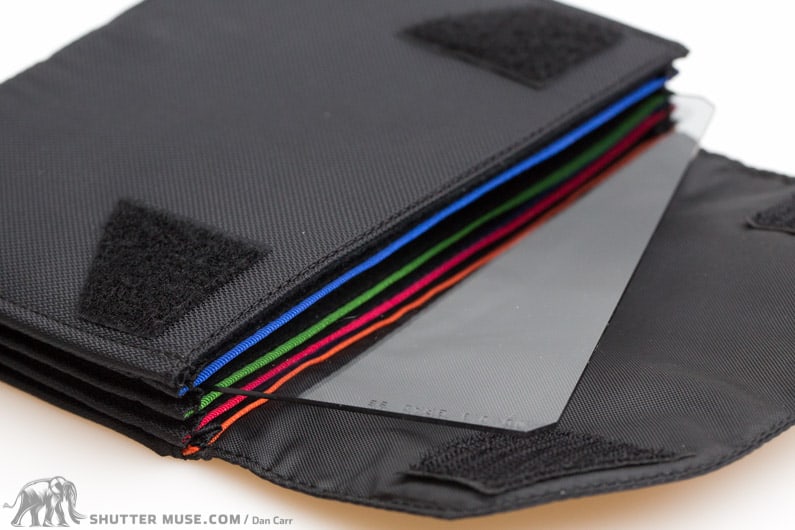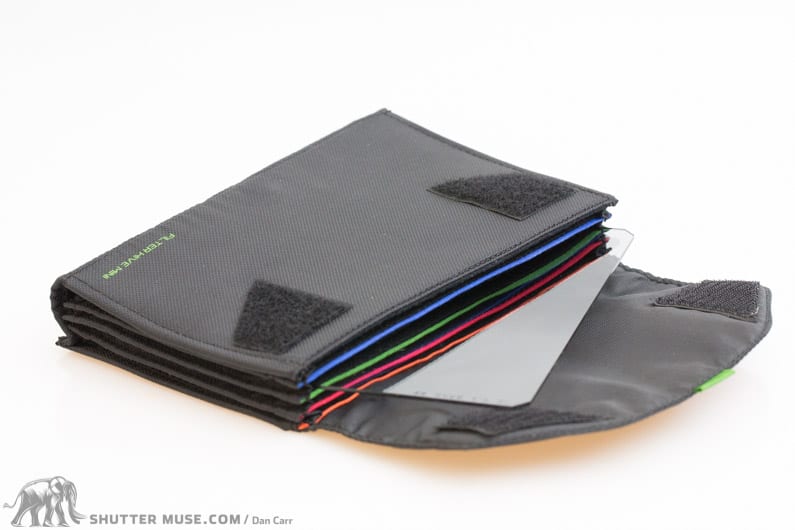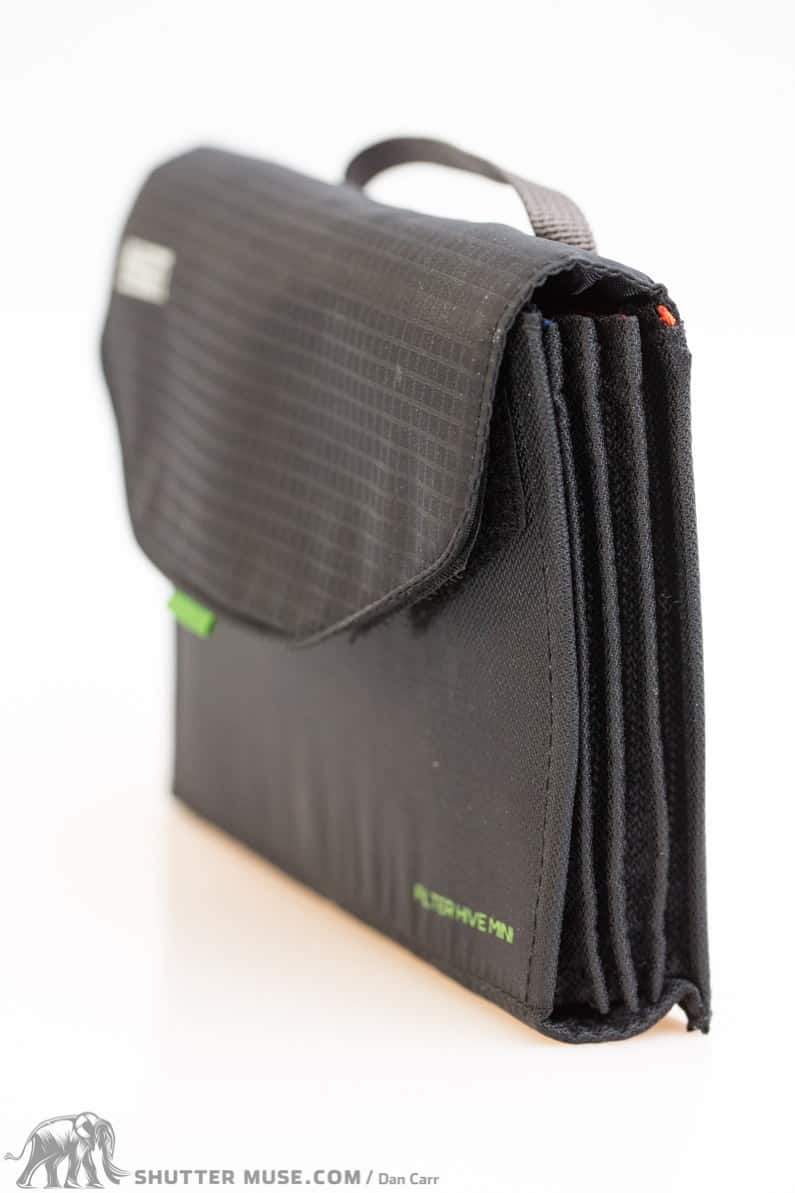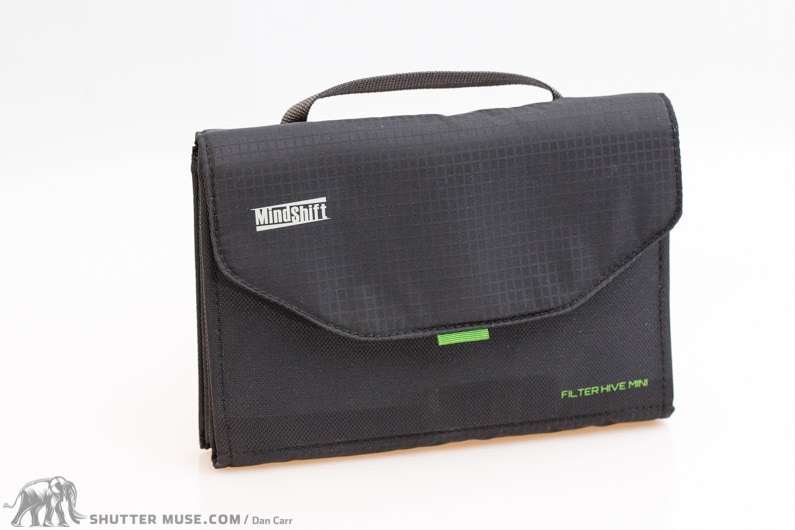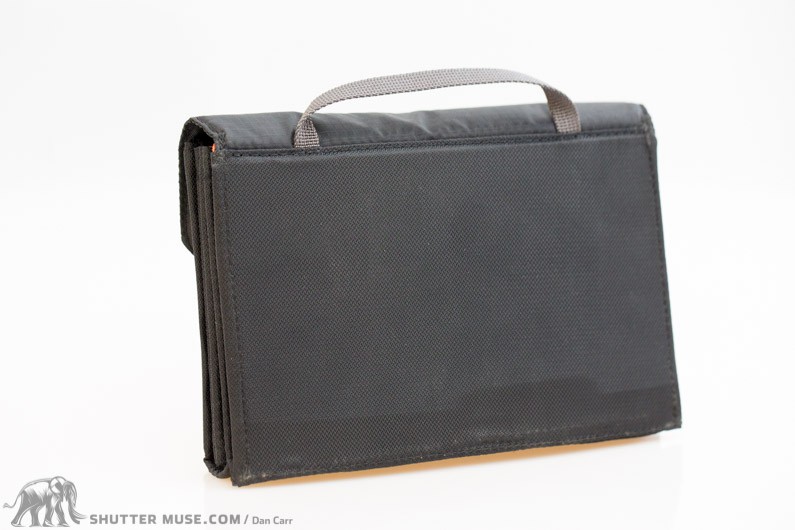 Filter Nest Mini
The Filter Nest Mini will hold 4 round filters of up to 82mm in diameter. The important thing to note from the photos of it, is just how thick the filters can be. If you use multiple variable NDs, which are much thicker, these will still work just fine. The case only weighs 2.6 oz (71 g), and it will fit in your pant pocket if you just want to carry around a couple of filters on a photo walk. On a recent vacation, I carried a polarizer in it for the whole time, and it worked a treat.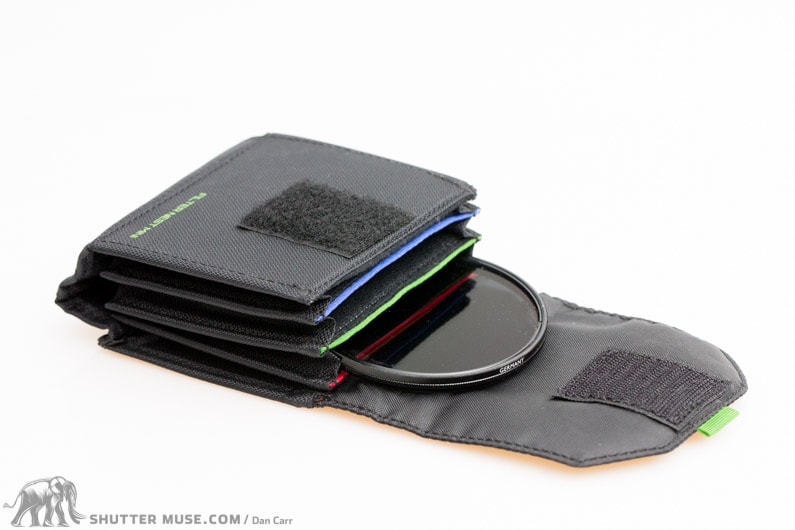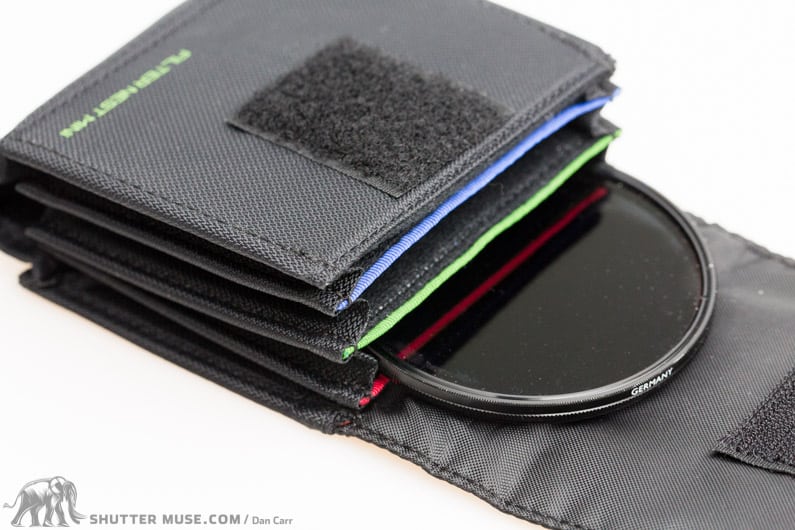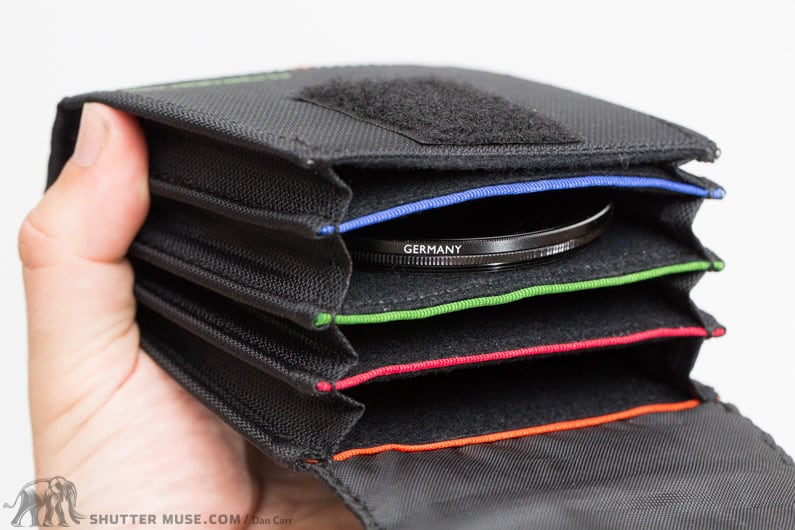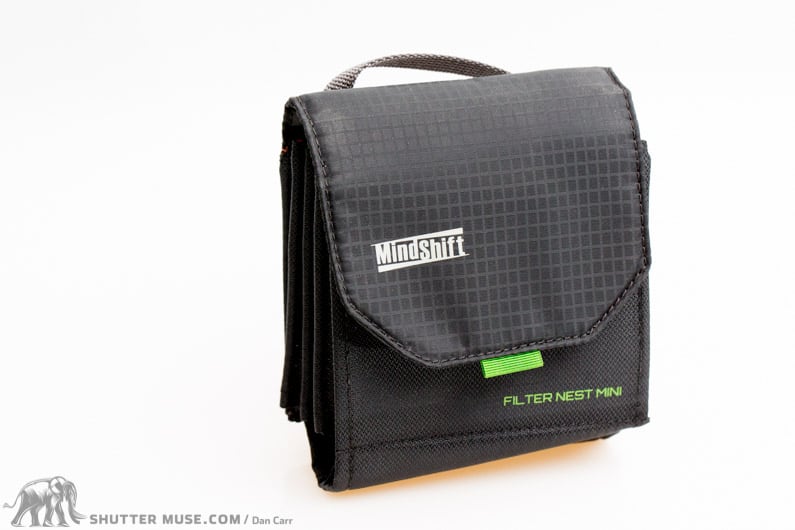 Conclusion
When I'm looking to travel fast and light, these are the filter cases I'm turning to. The larger Filter Hive is great for travelling on big photo expeditions, but for longer hikes, or having a couple of filters with me "just in case", these two products have definitely earned a place in my kit. MindShift Gear are doing an excellent job of building out the ultimate range of packs and accessories for landscape, wildlife and adventure photographers.
US Customers get a free gift when they spend over $50 in the Think Tank/MindShift online store after clicking this link. For more details, or if you have any issues, see this post.
Where To Buy