Peak Design is the Kickstarter king with $32.4M raised from previous campaigns. Today they launched their 10th campaign, and of course, it was funded in a matter of just a few minutes. In fact, it looks like it will surpass the $1million mark on the first day at the current rate.
I was a box full of the new products that launched today, so in this review we will dig into everything they launched.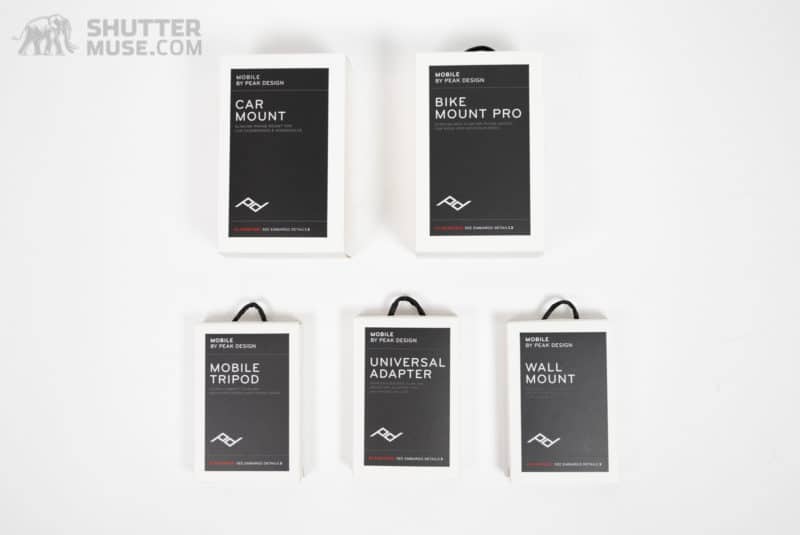 Introducing: Mobile by Peak Design
Mobile is a new ecosystem of products that are designed for mobile devices. The system uses magnets to securely attach your phone to a variety of new Peak Design mounts and accessories. Currently, the system, available on Kickstarter, consists of several different bike and motorcycle mounts, a wall mount, a car mount, a wireless charger, a tabletop tripod and several phone cases. This is a significant list of products, but I'll go through them all and give my hands-on review of the individual components that I was sent for evaluation.
The SlimLink System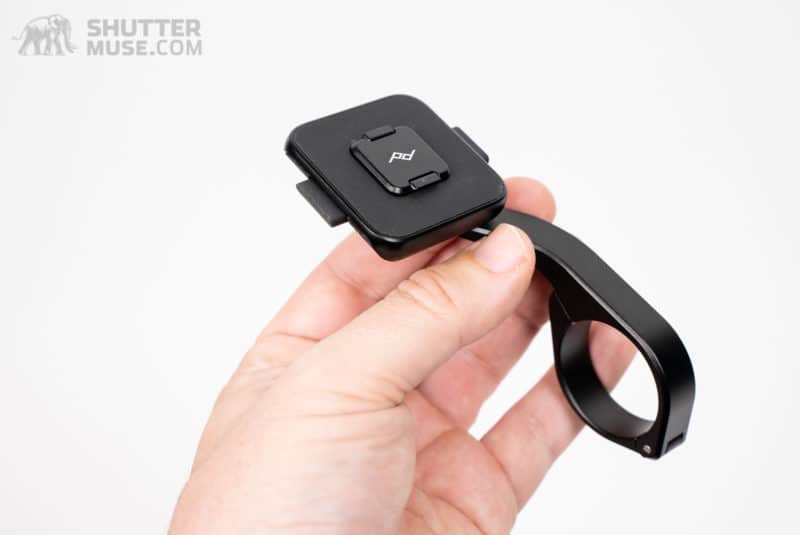 The heart of the new Mobile ecosystem is the SlimLink. This is how you connect your phone to the various accessories. If you buy one of the new Peak Design phone cases, the SlimLink system is built into the case. If you already have an existing phone case that you want to use, there's a Universal Adapter that includes the SlimLink system and simply sticks to your current case or phone.
At launch, there are cases available for the iPhone 11, with iPhone 12 cases on the way in the near future. For everyone else, purchasing the Universal Adapter will give you compatibility with all of the Mobile accessories.
The SlimLink system itself is a very clever, and extremely low-profile mount design. On the face of it, it appears to be a simple counter-sunk square that simply helps you to line up the magnets with the various accessories. While that is the case for some of the accessories, there's also a hidden zirconia ceramic ring around the edge of the square. The hardened ring allows the SlimLink to connect with mechanical teeth on some of the new accessories.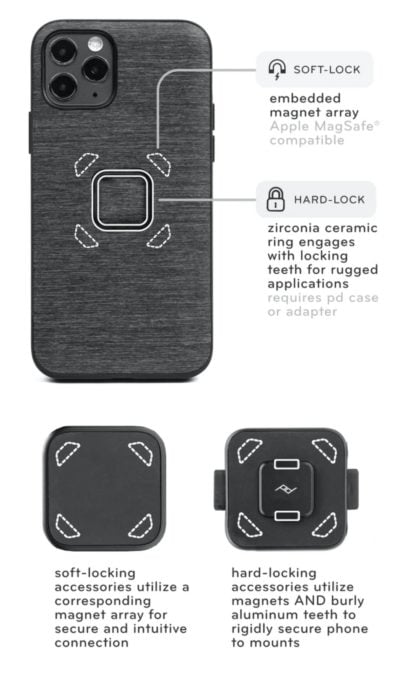 Peak Design refers to these two connection methods as Soft-Lock and Hard-Lock. The Soft-Lock is a simpler magnetic-only connection. It uses incredibly strong magnets to mount your phone to accessories such as the Wall Mount, the Car Mount or the Mobile Tripod.
The Hard-Lock accessories feature mechanical teeth that grip the mount even tighter. The teeth are retracted by a simple push-button to release your phone. The Hard-Lock system is used on accessories such as the various bike and motorbike mounts where the added grip strength has obvious benefits.
What's clever about this whole system is that both the Soft-Lock and Hard-Lock accessories work with the same SlimLink mount on your phone. There's no need to choose compatibility with one or other type of lock. Examining the SlimLink system in detail, it's also incredibly small. In the past, I have used magnetic mounts on the back of my phone of a similar size, but the key difference is that they only worked with a simple magnetic attachment – the equivalent of Peak Design's Soft-Lock accessories. With the SlimLink, you also have the ability to mount your device to the Hard-Lock accessories. Other mount systems that are designed for bikes or motorbikes are far larger than this new Peak Design system, making this immediately attractive to 2-wheeled adventurers.
Universal Adapter
Note that the Universal Adapter I was sent is a pre-production model. The final version will be slightly larger. Where mine is square-shaped, the final version is rectangular and covers a larger area on the back of the phone.
The Universal Adapter will retail for $19.95 ($16 on Kickstarter). It sticks to your phone using 3M adhesive backing and a handy paper alignment tool is included in the box to make sure you get it right in the centre of your phone. Peak Design always excels at the small details like this.
Wall Mount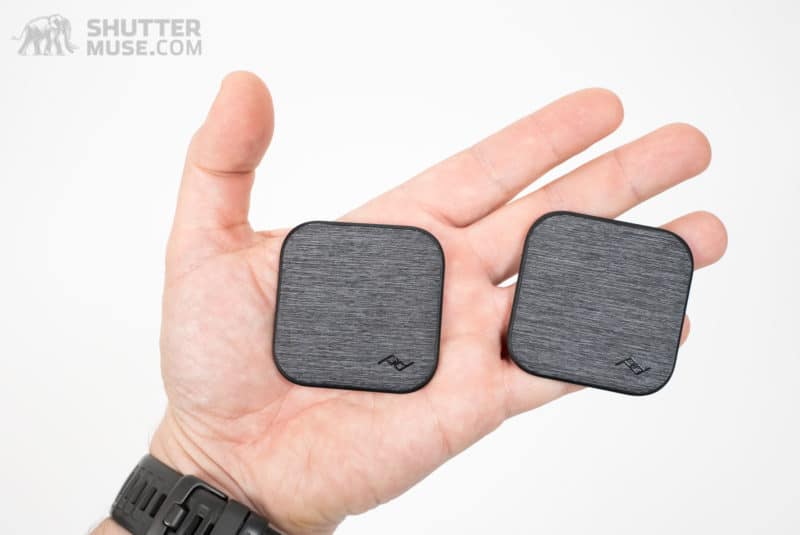 The Wall Mount is a simple magnetic square with 3M backing to stick it to any flat surface. They are sold as a pair and will retail for $29.95 ($24 on Kickstarter). These can be mounted to metallic surfaces using the 3M sticky backing, or they will stick themselves to metallic surfaces.
I spend a lot of time in my little studio shooting product review photos, so I stuck one of these on the wall in there. This was useful to monitor incoming work notifications, but I also used it to watch my current favourite TV show, Long Way Up, while I was shooting the photos you see on this page.
I can see people using these to stick phones to the wall in a kitchen or bathroom, potentially about a charging socket. I plan to stick my second one to the wall of my camper trailer so that I finally have a good place to put my phone at night in there.
Mobile Tripod
This has to be my personal favourite accessory of the launch. The Mobile Tripod is slim enough to fit into a wallet, or you can even leave it attached to your phone. In Kickstand Mode you can quickly prop your phone up on a desk or bedside table. In Tripod Mode you can mount your phone in portrait or landscape orientation to capture low-light photos, videos or time-lapses.
The Mobile Tripod will retail for $54.95 ($45 on Kickstarter).
Bike Mount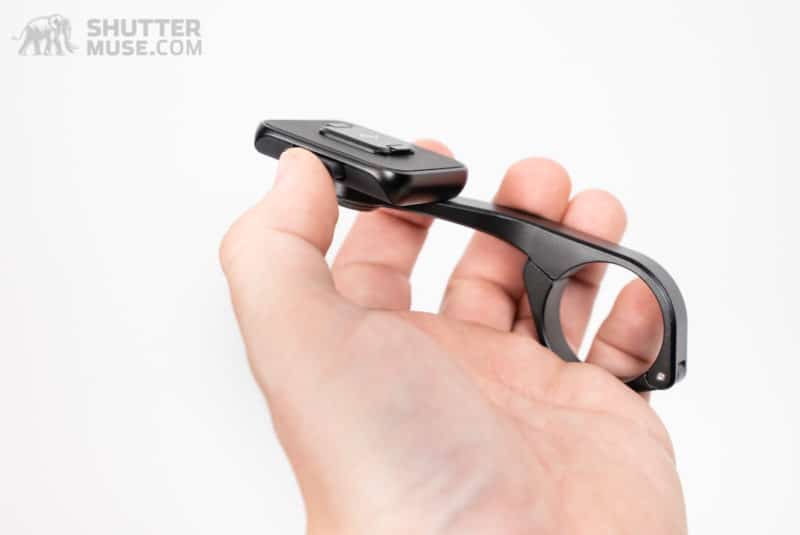 All of the bike mounts feature the Hard-Lock mechanism to ensure that you have a really solid connection between bike and phone. The bike mount comes in two versions: The Out-Front model in my photos is best suited to road cyclists, where the Universal Bike Mont would be a better fit for mountain bikes, city biker or long-distance touring bikes.
The Out-Front Bike Mount will retail for $59.95 ($50 on Kickstarter). The Universal Bike Mount will retail for $49.95 ($40 on Kickstarter).
Car Mount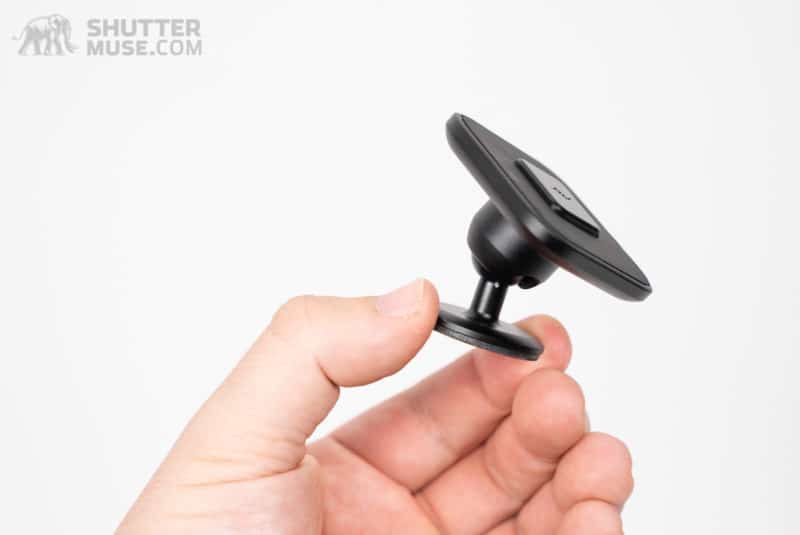 The Car Mount uses a constant friction ball head to allow you to reposition your phone. In my testing of these new products, this is on the only one that I had some issues with. The mount is not very tall which means that you don't have a lot of room to angle the head before the phone touches your car's dashboard. For this mount to work, your car will need to have a flat surface that is close to vertical. If your car interior is particularly "swoopy", this you might have some limitations as to where you can mount this. You will not be able to mount this on your windshield for this reason.
iPhone 12 Compatability
Peak Design got lucky here. The Mobile ecosystem has been in development for 4 years. Unbeknownst to them, Apple was also working on adding magnetic charging to their new iPhones, starting with the iPhone 12 and the new line of MagSafe products.
It is Peak Design's goal to meet all of the following compatibility scenarios:
Peak Design soft-locking mounts and accessories (Tripod, Wallet, Charging Stand, Wall Mount, and Car Mounts) will work with Apple MagSafe phones and cases.

You can charge your iPhone 12 in a Peak Design Everyday Case on an Apple MagSafe charger.

Other Apple MagSafe accessories (like their wallet) will attach to a Peak Design case.

A note on charging: When using a Peak Design charger or 3rd party Qi charger, Apple limits charging to 7.5 watts. This may result in a slower charge, but Peak Design does not expect the difference to be impactful for most charging use cases.
Conclusion
Once again, this is another impressive product launch from Peak Design. With the Peak Design Travel Tripod, they showed that they know how to enter a new market, and that has been underlined again with the new Mobile ecosystem. These are thoughtfully designed products that feel fantastic. I have certainly never come across any other mobile accessories that work so well while also looking and feeling so great.
What I particularly appreciated was the inclusion of the universal phone adapter. I would not necessarily want to be locked into using the Peak Design phone cases because I have an older iPhone for which they make no case. With the Universal Adapter, I was able to easily integrate my old phone with all the cool new accessories.
For photographers like me, the new Mobile Tripod is a great little tool that is almost unfathomably small. I will forever keep this in my camera bag (or even my wallet!) for those times when I want to use my phone for a quick video or a time-lapse.
Where to Buy
The best place to buy these items is directly from the Peak Design store.