Important Note
Peak Design Launched a new version of the Capture! I have reviewed it here. The version that is reviewed on this page is no longer available. Spoiler alert… the new V3 version is MUCH better!
---
Peak Design Capture Pro video review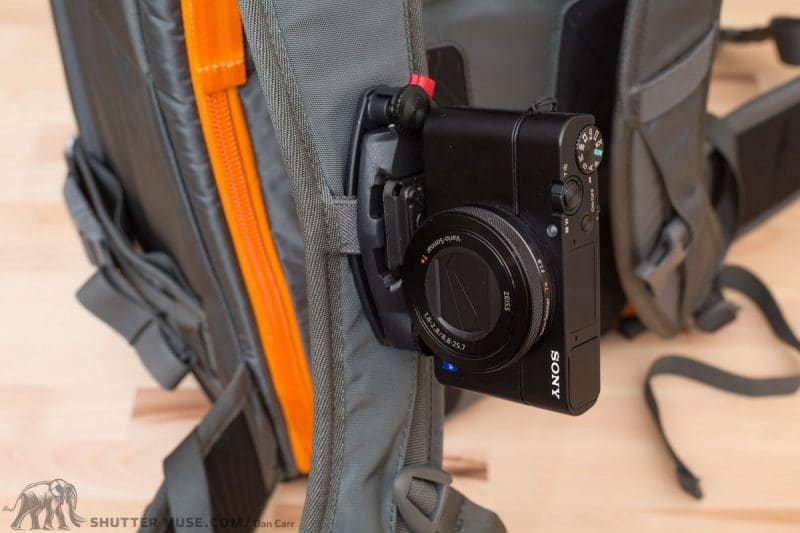 The Capture Pro from Peak Design is a quick release clip that allows you to attach a camera to your belt or camera bag in a position that allows quick and easy access. The Capture Pro ships with an Arca Swiss compatible camera plate that clicks solidly into the Capture Clip itself, and requires a button to be pushed in order to release it.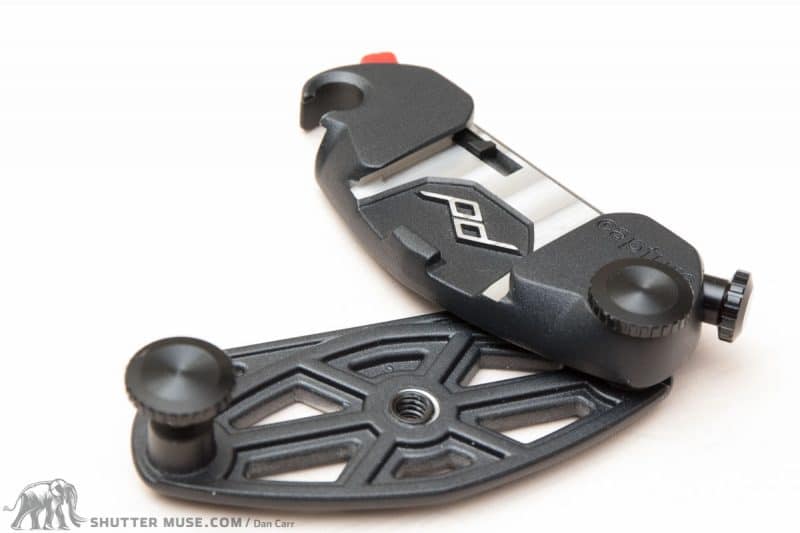 Thumb screws on either side of the clip allow you to adjust it to different thicknesses so that you can clip it to a wide variety of belts and straps. The split clamp design means that the clip itself cannot come off your belt in any way once the thumbscrews are tightened.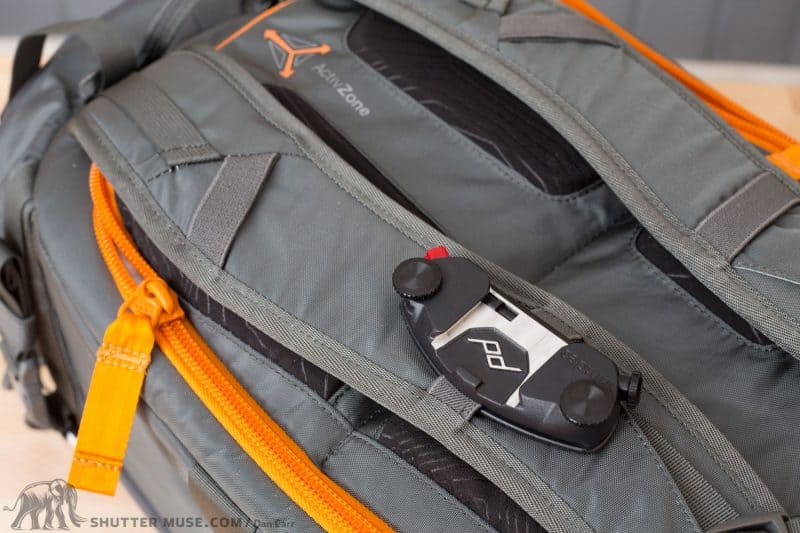 Capture Pro attached to the shoulder strap of the new Lowepro Whistler 450 AW pack.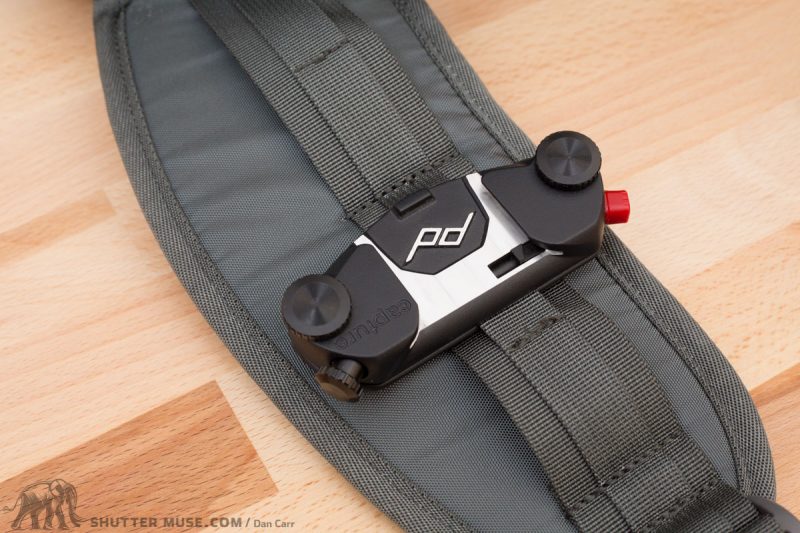 Capture Pro attached to the waist belt of the new Lowepro Whistler 450 AW pack.
The Capture Pro Clip is a great accessory for for a huge variety of photography types. I enjoyed attaching it to my outdoor photo pack so that I could have a camera close to hand while I was hiking, but it works equally well for event photography where you need a quick place to hang a second camera. I have no qualms about hanging heavy gear on the clip, the only defining factor is how tight you want to do up your belt to prevent your pants being lowered inadvertently!
Of course hanging really large lenses on your belt isn't too practical if you're moving around a lot, especially in a crown. In practice, I probably wouldn't use it for anything larger than a camera with a 24-70 f/2.8 on it.
My favourite place to attach the camera was definitely the waist belt of my large photo packs. Several of the packs I'm currently testing, like the Lowepro Whistler 450 AW and the MindShift First Light 30, have perfect webbing straps on the belts for this, but I also found use for it in attaching a camera to the shoulder strap of my Peak Design Everyday Messenger laptop bag, a bag which is otherwise not designed to hold a camera at all.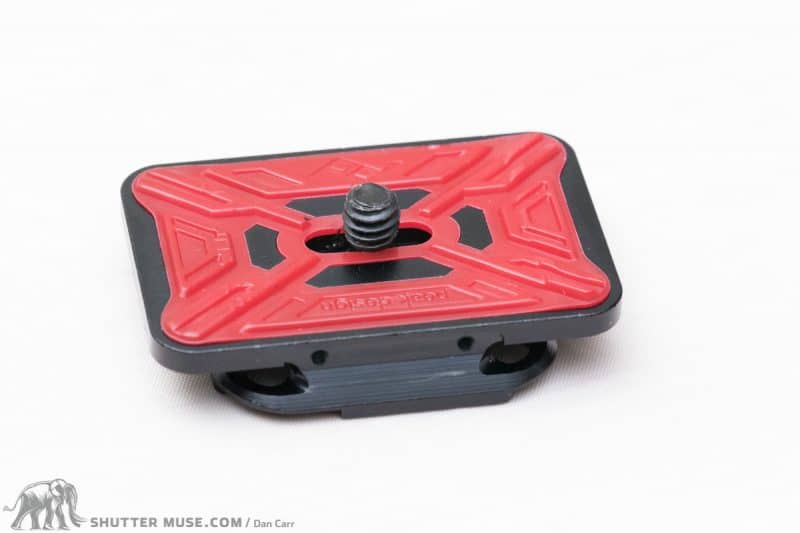 Pro Plate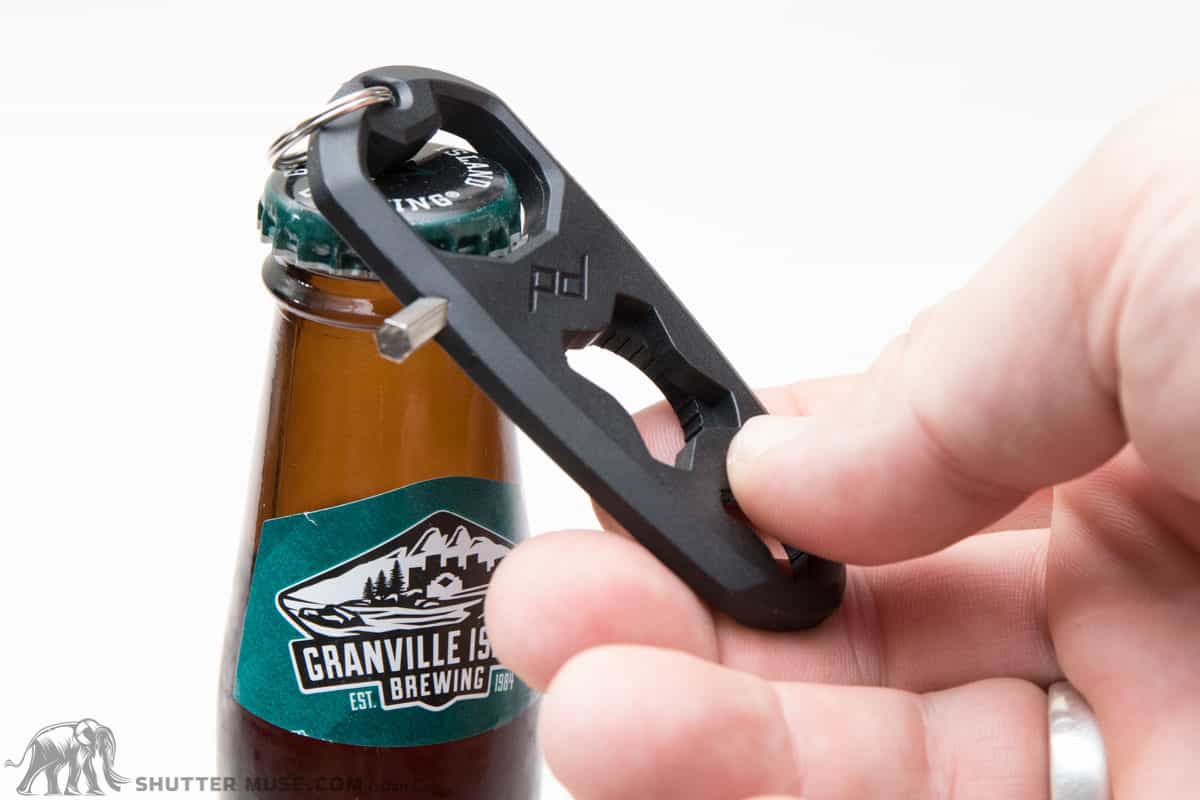 Multi-purpose tool for the Capture Clip!
Usage with existing camera plates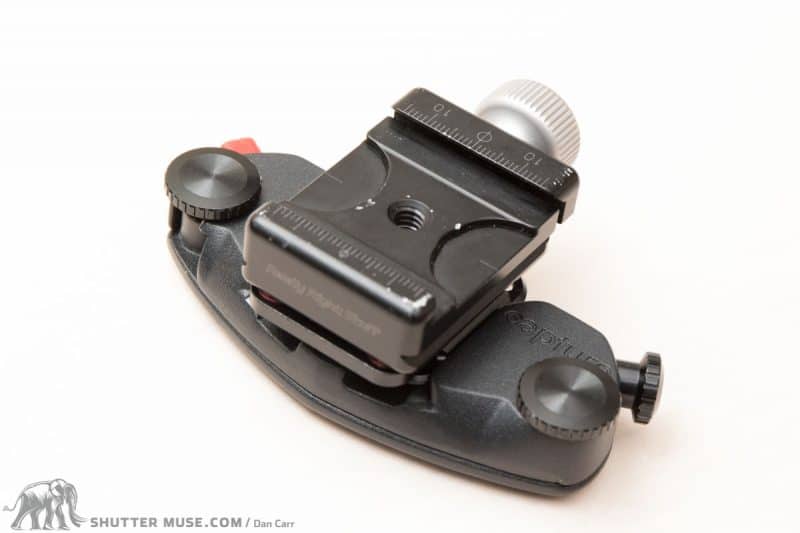 One of my main concerns about the system was the fact that I already have camera plates on a couple of my cameras. I use Really Right Stuff quick release clamps on all my tripods, and whilst the Pro Plate that comes with the Capture Pro is compatible with the RRS clamps, I prefer to use the larger L-Brackets on my camera. To simultaneously use my RRS brackets AND the Capture Pro, I came up with a solution…
What you see here is the Pro Plate mated to a RRS B2-FAB clamp. This effectively adds an Arca Swiss clamp to the Capture Pro.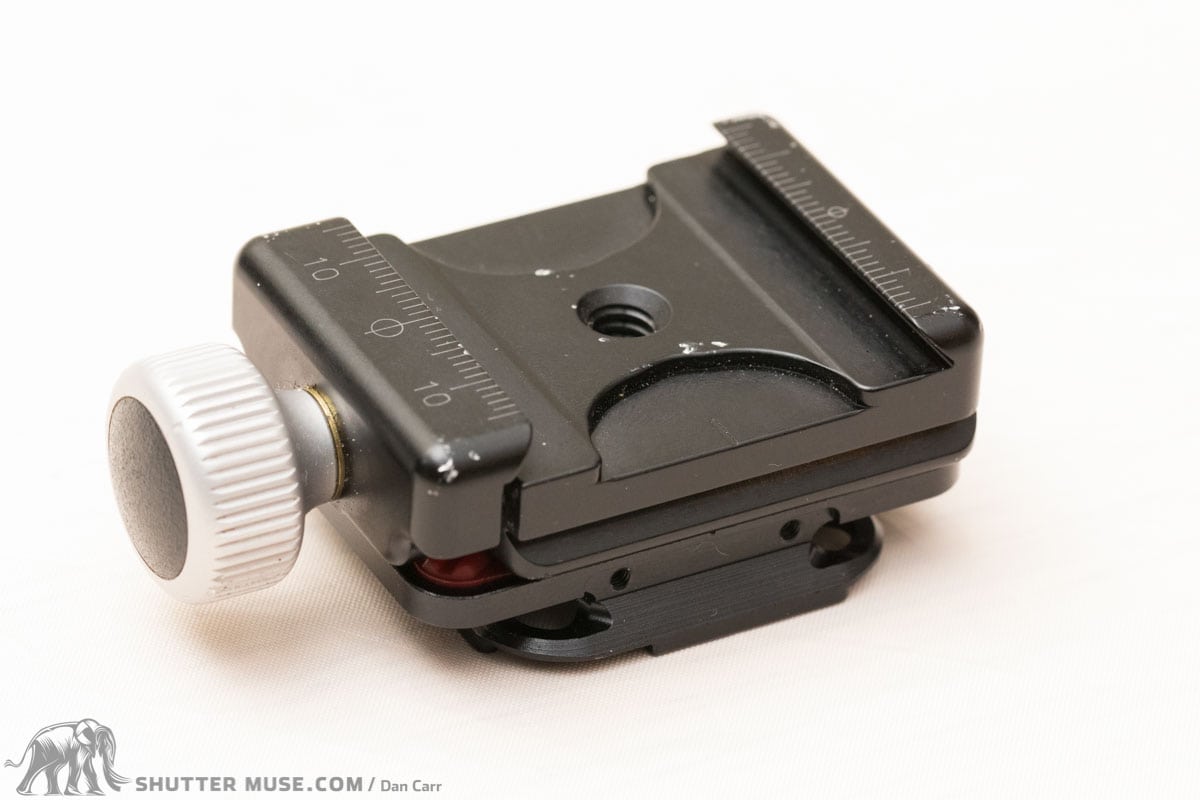 Capture Clip varieties
I tested the Capture Pro, but there are a few variations on this product. Firstly there is the regular Capture Clip which lacks the 1/4 20 threaded hole on the back and isn't compatible with the Manfrotto RC-2 tripod plate standard. Next up there is the POV action kit which includes a quick release plate for attaching a GoPro, and then there's the BINO, which allows easy carrying of your binoculars. Both the POV kit and the BINO kit come with the regular Capture Clip and not the Capture Pro, but the POV and BINO adapters are available separately as well, so you can always buy the Capture Pro and adapters to create your ultimate kit.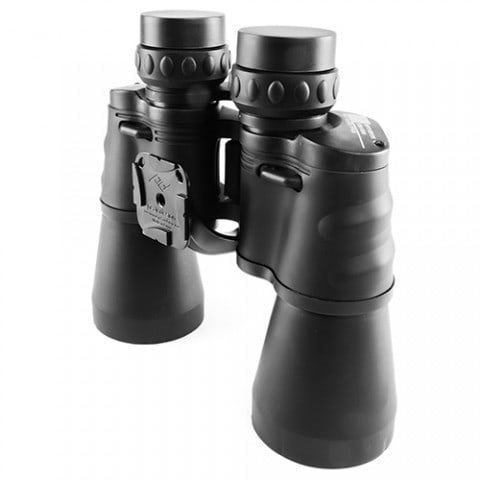 Peak Design ProPad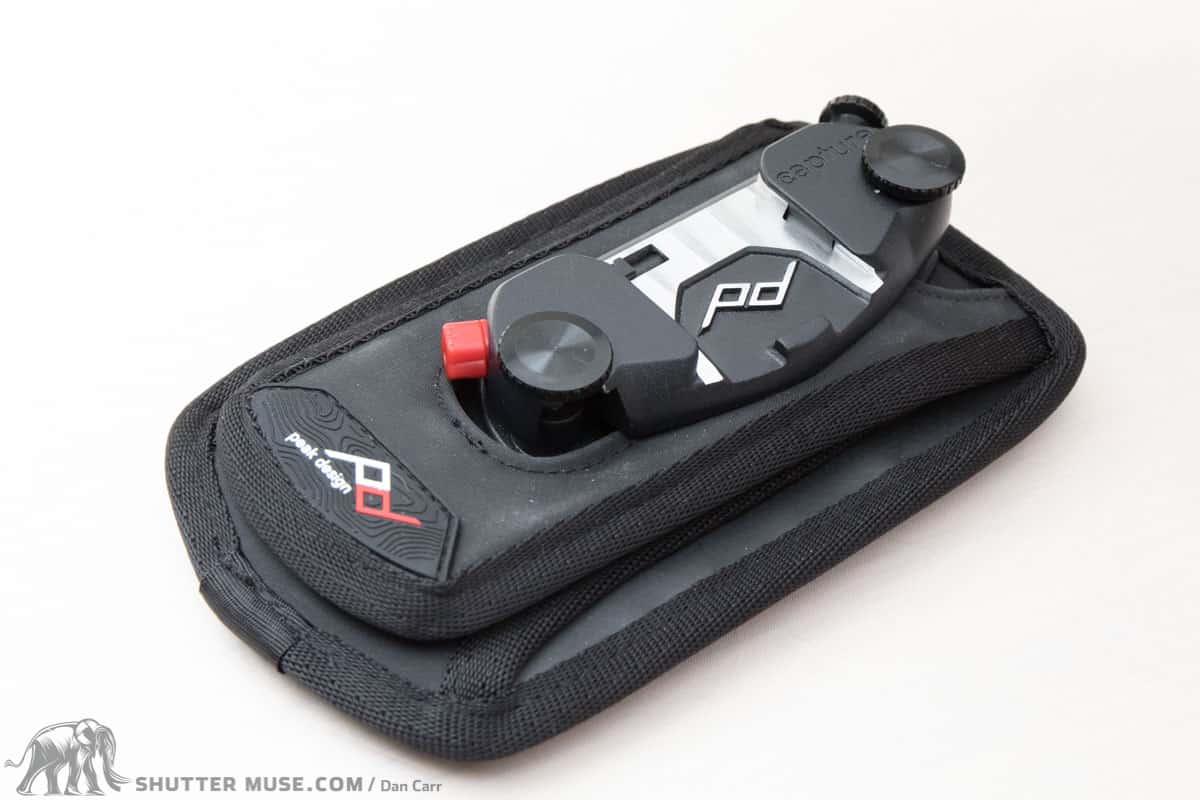 The ProPad is an accessory for the Capture Clip lineup that makes it more comfortable to carry heavier camera setups. You can thread a belt right through it, or you can slip it over a belt and then secure the pad to the belt with the Capture Clip itself. I also found that it works very well on the waist belt of camera backpacks. In the photo here, you can see it attached to the Lowepro Whistler 450AW pack which makes a great pairing. If you're using a mirrorless camera, you probably don't need the ProPad. I found it useful with a full-sized DSLR, though. It's nicely made and feels like it'll last a long time.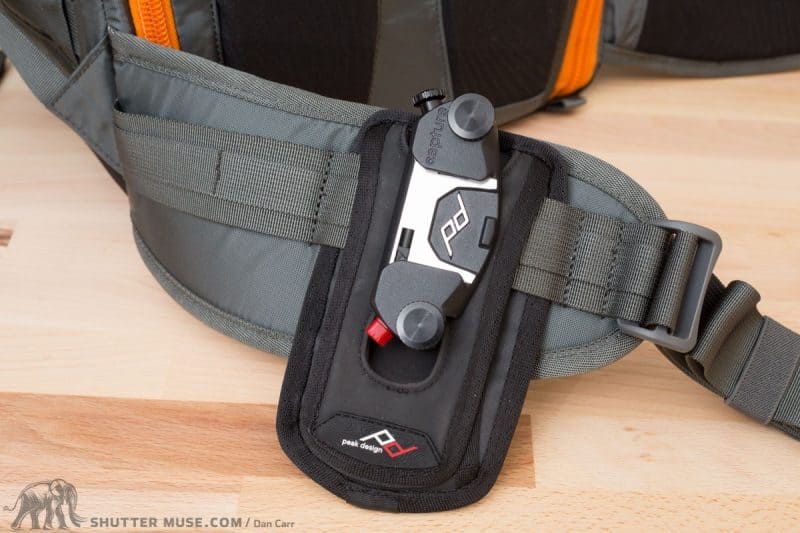 Here the ProPad is being used to add comfort to the Capture Pro when attached to the hip belt of the new Lowepro Whistler 450 AW adventure photo pack. It's a perfect fit! Almost as if they were designed to be together.
Conclusion
The Capture Pro is a great accessory for event and wedding photographers in particular. Whether you're using it to hold your main camera, or a second body, it'll definitely come in useful. Any concerns I might have had about hanging $5000 of gear on my belt, were quickly alleviated; the clip system is strong and confidence inspiring. My favourite usage of the clip was for attaching my camera to either the waist belt or shoulder strap of my backpacks. Whilst I would do the majority of walking with the camera in the bag, it was nice to be able to move freely once I arrived at the location, and have quick access to at least some of my gear.
Where to Buy + Special Offer
As always, it's greatly appreciated when you shop using the links on this page. I might make a small commission when you do this, and that helps me bring you more content in the future.