The Goodwood Revival was hiding there on my photography bucket list before I even realized it. I've been obsessed with cars for as long as I can remember, but it took a fateful bus ride and a chance meeting with Nova Scotia-based automotive artist Paul Chenard, to introduce me to the event that would dramatically boost my creative confidence and completely re-map what I thought was possible with my photography career.
In 2011 I was living Halifax and had somehow managed to become the official photographer for both the local track Scotia Speedworld and the Maritime Pro Stock Tour. Regularly shooting this type of short track racing really helped me hone my motorsport photography skills, and learn to see beyond the fury and mayhem of the action on the track. By the time I ran into Paul for the first time I was confident enough to show him some of my work, to which he proclaimed "You've gotta get to Goodwood".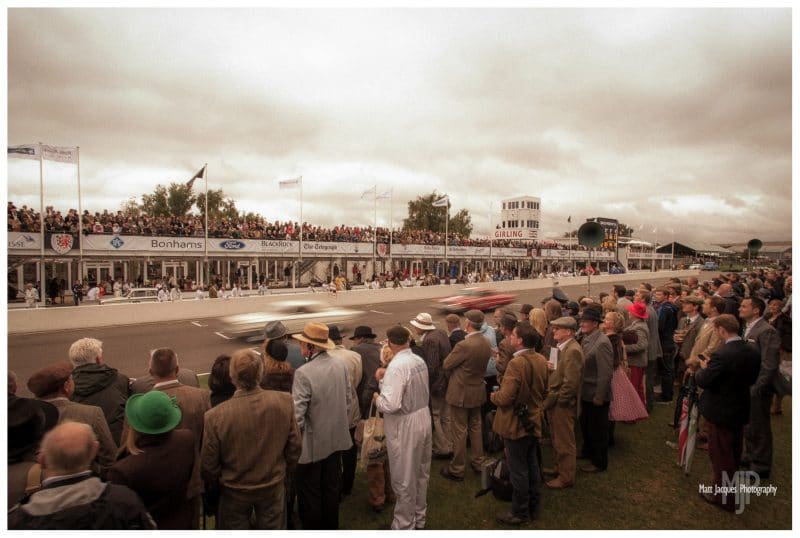 In the car magazines and blogs that I was familiar with at the time, 'Goodwood' meant the Goodwood Festival of Speed, closely tied to images of all sorts of modern machinery tearing around a pastoral English countryside. But I quickly learned that the Revival at the Goodwood Circuit in Chichester, UK, was much more than second fiddle to the Festival of Speed.
Focused on historic racing vehicles from the track's operational heyday from 1948 to 1966, the Revival magically captures and re-animates the golden age of motorsport. When I learned that the 2012 edition was to feature a full field of Auto Union "Silver Arrows" grand prix racers, I knew I had to make my way there to witness these majestic beasts racing wheel to wheel for the first time in over 70 years.
If somehow the mention of Silver Arrows, Ferrari 250 GTOs or a cool billion dollars' worth of pristine exotic machinery in the paddock don't turn your crank, the Revival is about so much more than the cars. Held each September since 1998, the event consistently draws 150,000 visitors over the three-day festival, with nearly each and every one of the guests fully committed to re-creating the 1940's-1960's atmosphere by donning their best vintage duds. Once you pass through the entry gates at the Revival, you've truly taken a step back in time and you're a part of the show.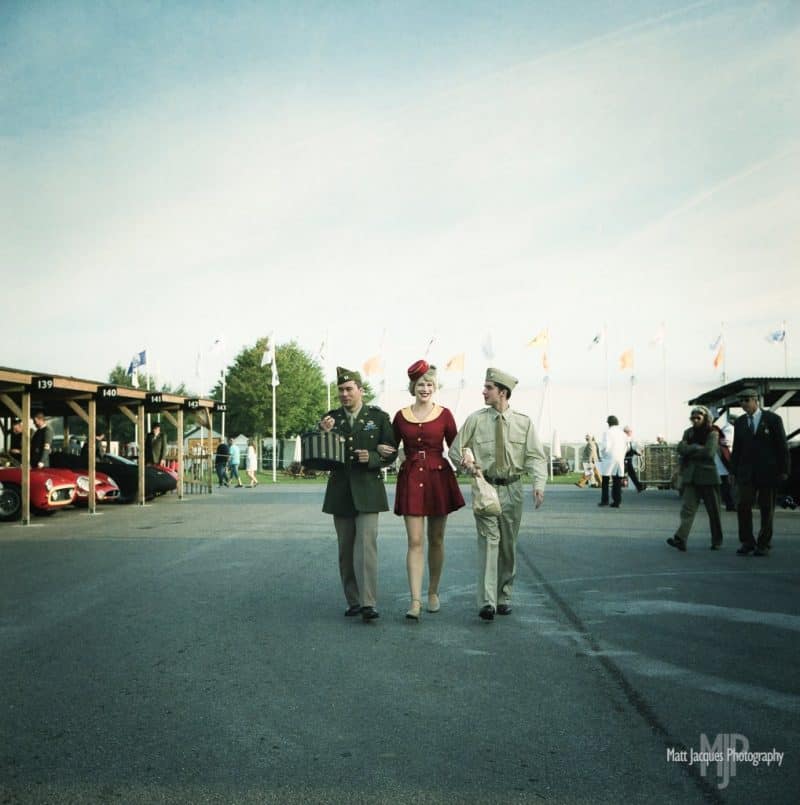 There are high street shops recreated impeccably, carnival rides and WWII aircraft on display and thundering overhead during breaks between the wheel-to-wheel mayhem on the track. Organizers take the time-warp so seriously that any post-1966 vehicle begrudgingly permitted on the grounds will invariably be covered in camouflage so as to not take away from the shared illusion.
For motorsport photographers, vintage aficionados and people watchers alike, the Revival is an absolute head-spinning dream destination.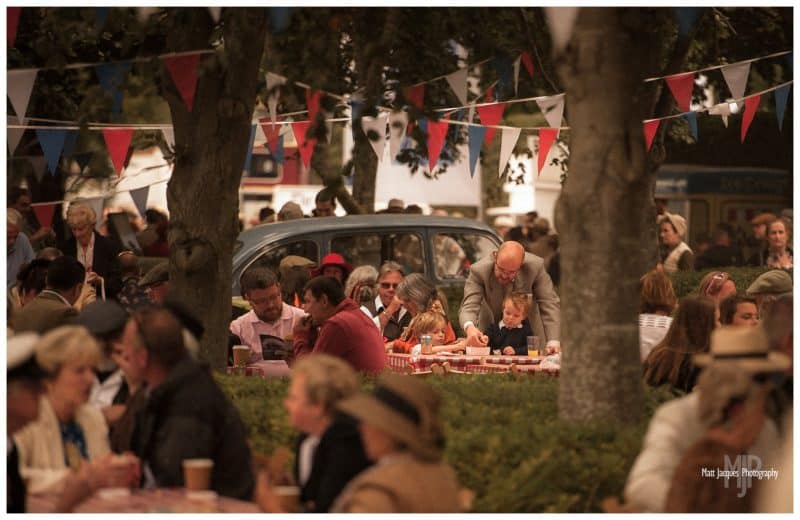 In order to get to the 2012 Revival, I convinced my editor at the Halifax Chronicle Herald that it would make a good story for their Wheels section, which provided me with a cherished press credential and access to the entire Goodwood Circuit for the weekend. This also gave me an excuse to build up and diversify my portfolio of motorsport images, while testing my short-track-honed skills at a major league international event.
Was I good enough? Was my gear up to it? And how the hell do I capture an image and write a story that properly conveys the level of automotive nirvana at the Revival?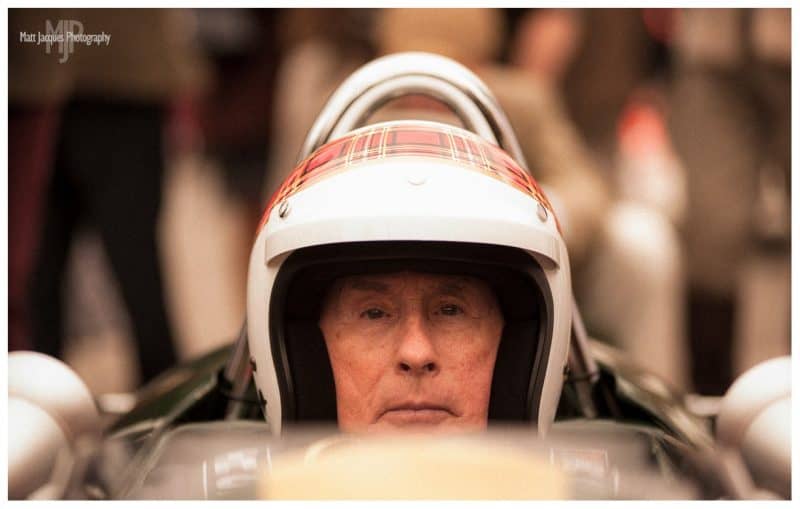 Prior to the event, I never would have imagined I'd be in press scrums around Sir Jackie Stewart, Sir Stirling Moss, or stand mere steps away from 'Mr. LeMans' himself, Tom Kristensen. I was starstruck to say the least!
While the endeavour still left me financially in the red, I did control costs somewhat by sharing accommodations with Paul, his Belgian artist friend Nicolas Cancelier and Belgian photographer Dirk de Jager. The benefit of these newfound connections was much more than just splitting the hotel tab. They provided me with much needed perspective, encouragement and mentorship around my photography. Crossing the pond for the Revival that year was both a creative and professional leap, and Paul, Nicolas and Dirk pushed me to think bigger and broaden my photographic horizons.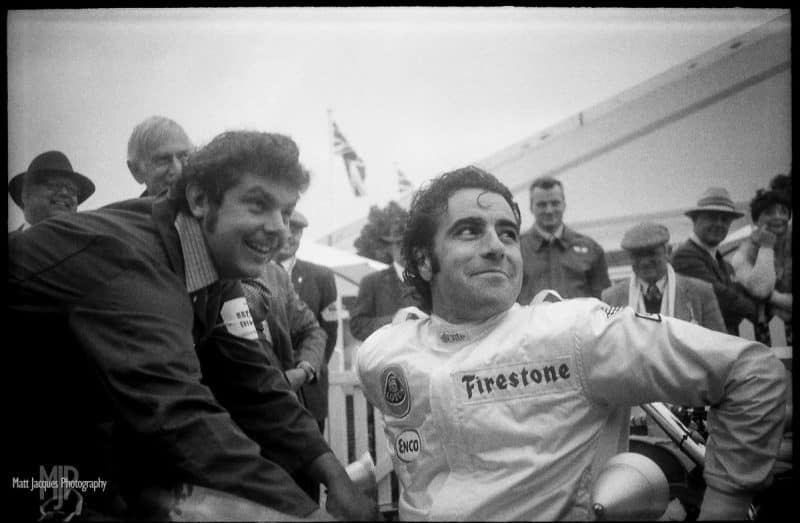 In fact, I enjoyed the Revival so much that I convinced my non-gearhead wife to join me the following year, and somehow managed to get hired directly by Goodwood from 2013-2015. Goodwood also inspired my own photographic Revival of sorts, as I started dabbling in film photography to see what it would have been like to cover a motorsport event with analog technology. My Nikon suddenly had a Rolleiflex as a neighbour in the camera bag. In short, it's not easy but it sure is fun to experiment with film, and the Revival is the perfect event for it.
I've now put the Revival in my rearview mirror, but given the chance I'd go back in a heartbeat.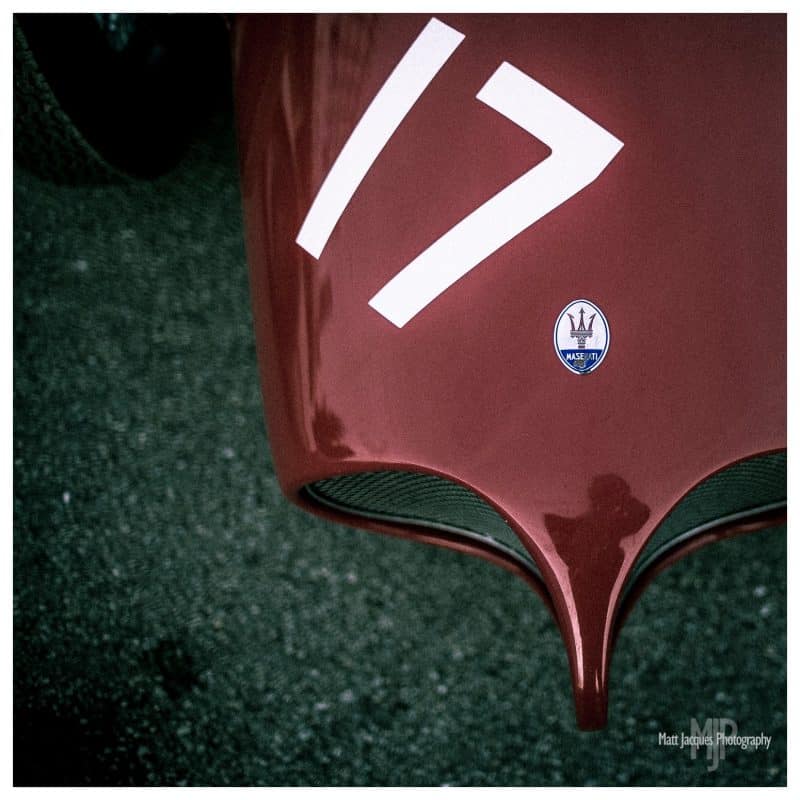 From a random conversation on a bus in Halifax to meeting Revival founder Lord March himself a few years later, the power of pursuing a trip like this isn't simply in ticking an item off the bucket list, but being open to the opportunities that present themselves before, during and afterward. If you're doing it right, your bucket list will only grow along with your photography skill and experience!