Above: A lynx captured at night with my first trail camera, in the Yukon
Wildlife photography can be a waiting game, but one trick that you can use to elevate your odds is researching your locations using relatively low cost trail cameras.
A trail camera is a small, remotely triggered camera that can either be set to take photos or video when it senses movement. All modern trail cameras also have the ability to use infra red lights at nighttime, and many of them get far better results than you might be expecting for something that only costs between $100 and $200.
When I first started looking into these myself I was really surprised by the features that these things offered, and also the incredible battery life. Even cheap trail cameras can last many months on a set of AA batteries, and the one that I ended up purchasing will get a staggering 7 months on 8xAAs.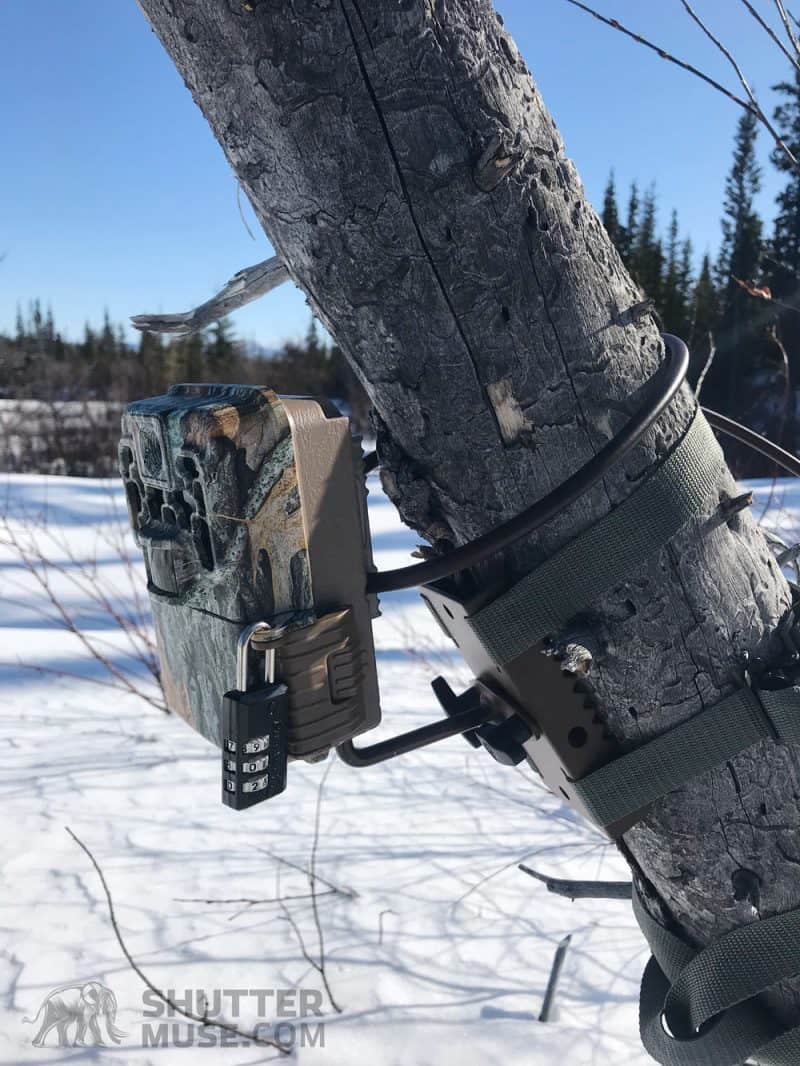 What to Look For
Current trail camera resolutions are in the 15-20MP range. If you're a photographer using a DSLR, don't expect anything too staggering – daytime photos are firmly in "cell phone camera" territory in terms of quality, perhaps even a little less. When it comes to nighttime IR photos and video, expect to see a considerable step down in quality, but it's still plenty to be able to identify an animal.
Personally I'm more intrigued by the videos because I know I'm not going to use the photos anyway, but I have found it really exciting to see some candid videos of various animals. This is all about doing some research so that you can put yourself in the right spot to get some great images with your DSLR setup.
When you're looking at camera specifications you'll mostly be faced with the choice of 720p or 1080p, although a couple of 4k cameras came to market in 2018.
I found that a lot of trail camera manufacturers are also touting their "trigger speed". This is the speed at which the camera can initiate and take a photo (or start a video) after the motion detector has sensed movement. For most current cameras, it's in the range of 0.3-0.7 seconds. If something is casually strolling across your frame, these will all capture something interesting if you're looking for larger animals. You might be more interested in the trigger speed if you're looking to capture smaller, fast moving animals, or maybe birds.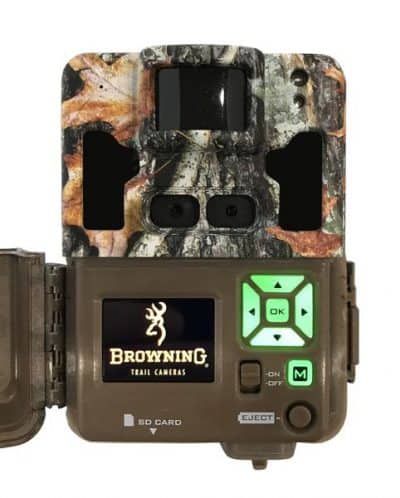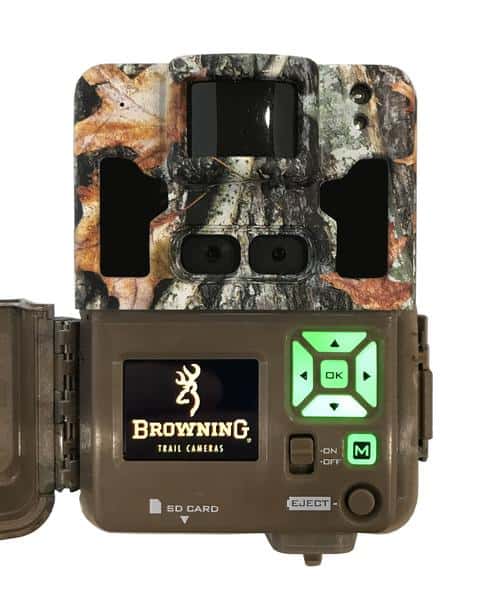 The other thing that is worth looking at is the IR flash specifications. Daylight motion detection range is pretty good, but at night you are limited by the IR flash range. You'll also find two types of IR flash: red and invisible. In practical terms this means that the normal red IR flash will be visible to animals, whilst the slightly more expensive "invisible" IR flashes won't be. If you're looking to capture skittish animals on camera, the invisible flash will be worth looking for on a trail camera spec list.
My Choice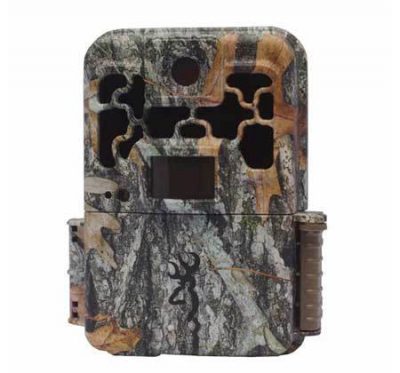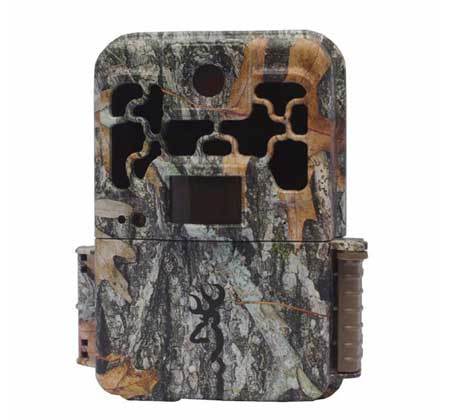 I chose to get a Browning Spec Ops Extreme camera that shoots 20MP images, 1080p video, has a 2″ video preview screen and invisible IR flash. This was a 2017 model and isn't available in anymore, but the current-at-time-of-writing equivalent model is the 2018 Spec Ops Advantage. I find the preview screen is extremely useful for positioning the camera. Many cheaper models don't have a preview screen, but then you're really setting up the shot blindly.
I also pair camera with a MasterLock Python cable to make sure nobody runs off with it. Most good trail cameras will have a slot to use this cable-style lock which will easily wrap around a tree.
Have Fun!
I really enjoy setting these up. I love the anticipation when it's time to go and grab the SD card! Setting up a complete remote DSLR setup would also be great, but the cost and complexity of something like that is ten times what it is to use a simple trail camera like these Browning ones. I think they are great ways to scout out watering holes, nesting sites and potential den locations that you might want to stake out later with your DSLR gear. The fact that you can leave them in the field for months at a time is awesome, and I'm hoping to add a few more to my network soon!
Where to Buy
Trail cameras are available at all hunting stores, but Amazon carries the major brands, and I was also pleasantly surprised to find them all at B&H Photo too.