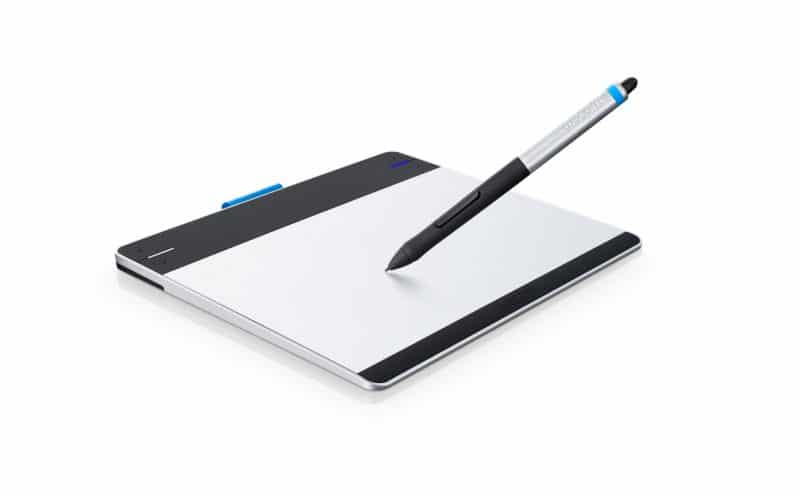 I've been using Wacom tablets for many years now and as anyone who has one will attest to, there's no going back! The time saving, even for day-to-day tasks is significant and the whole computer experience is simply more comfortable and far more accurate for image editing. Wacom's tablet lineup is quite broad and covers a range of prices. Their Pro lineup is considerably more expensive than the standard Intuos lineup but I was very interested in checking out the regular Intuos tablet alongside my Pro one because they make a small one that looked perfect for travel. In 2013 Wacom changed their product naming conventions so what is now called Intuos, was once called Bamboo. What was then called Intuos, is now called Intuos Pro. With me?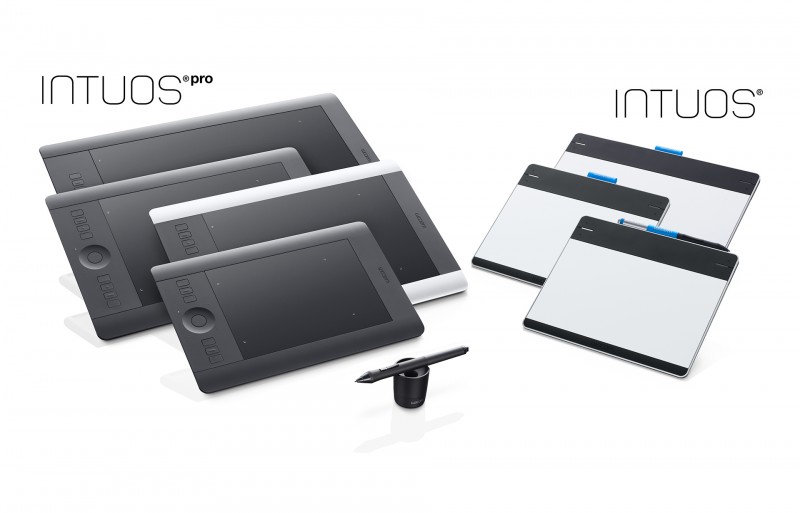 Impressions And Usage
So this is the small Intuos tablet that I picked up to go alongside my MacBook Air when I'm on the road. Whilst I do very little critical image editing when I'm traveling, I was interested in the overall workflow speed savings that are possible with a tablet setup. When Wacom changed their naming convention and launched this new Intuos, they also took some steps to make the product look considerably less toy-like too. Maybe it's only a cosmetic difference, but hey, it got me to take a second look at them!
The Intuos Pen only comes in the small size and the Intuos Pen & Touch comes in either small or medium. All three variations feature a slot for an optional battery powered wireless kit if you want to ditch the USB cable. I chose against getting the multitouch enabled Pen & Touch version. It's just not something that I ever use. I get a tablet to use the pen, not using the pen seems to defeat the purpose a little bit (or quite a lot!) and the regular Intuos Pen version is a good portion cheaper as well.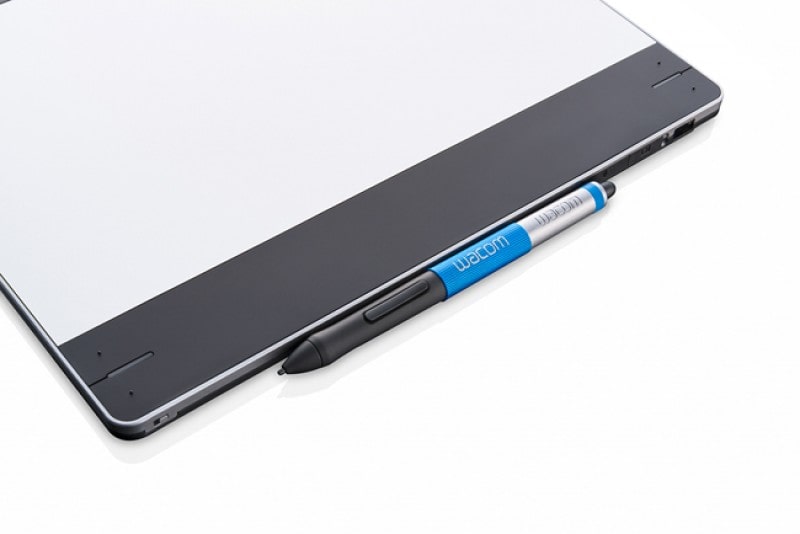 You might be wondering what the difference is between the cheaper Intuos lineup and the Intuos Pro. A lot of it has to do with the pressure sensitivity levels of the pen itself. The small Intuos Pen in this review has 1024 levels of pressure sensitivity whereas the Pro lineup takes things up to 2048. In all honesty, for normal photography usage in Photoshop and Lightroom, this difference is hard to feel. I imagine that digital artists who paint in Photoshop and other similar applications, can tell the difference immediately, but I could not for my regular Photoshop routines. In terms of build quality though their difference is readily apparent, as you would expect for a product that's more than 3x the price. The Intuos Pen feels a little on the flimsy side but this also has the effect of making it VERY lightweight and hence perfect for a travel companion! I've been using this for about 4 or 5 months now and not had any issues at all. It has considerably sped up my out of office workflow and really, this thing is so small, you simply don't ever notice that it's in your bag. My one main grievance with it is the user assignable buttons on the top. There's 2 on each side but in reality only two are easily useable. If you are right-handed then the ones on the left are totally useable, but the ones on the right are shielded by your hand holding the pen. Vice-versa if you are left-handed.
Conclusion
For the price I honestly got more than I was expecting. It doesn't feel like an expensive accessory because it's not, but that's fine. It will introduce more people to the wonders and benefits of tablet usage and that's a great thing. I was worried that I would notice the pressure sensitivity difference between this and my Intuos Pro, but surprisingly that wasn't the case for the type of Photoshop work that I tend to do. For photographers who travel a lot, I can wholeheartedly recommend spending the sub-$70 ticket price for this product. I won't be travelling anywhere without mine. This is a product that would also make a great gift!