This new Capture Clip V3 was launched in a 5-day Kickstarter campaign that raised an incredible $1.4million. I'm was lucky to have been given the opportunity to to test a pre-production Capture Clip , so I'm bringing you guys a first hands-on look and comparison to the old version.
Kickstarter orders were quickly delivered, and you can now buy the Capture V3 direct from Peak Design. You'll even get a free gift when you use the links on this page – see note at the bottom of this post.
The new Capture Clip V3 has a large number of improvements, but the most obvious thing is the 30% reduction in size and weight. It's thinner, not quite and wide and also comes with a new camera plate that is considerably thinner too. The photos really do the talking, it's a huge improvement!!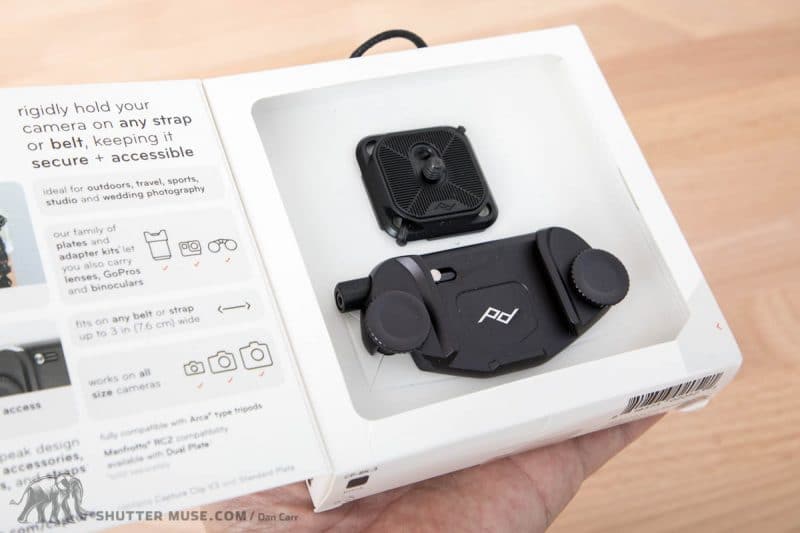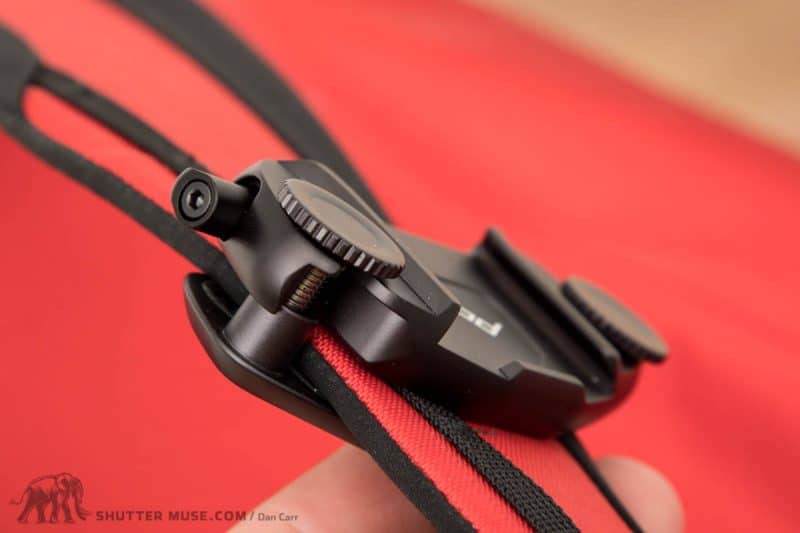 Where to Buy (& Get a Free Gift)
As always, it's greatly appreciated when you shop using the links on this page. I might make a small commission when you do this, and that helps me bring you more content in the future.
Get a FREE gift from Peak Design
 If you click through to the Peak Design store using this link, you'll get yourself a free gift when you spend more than $65 in their online store. The gift is selectable from a list of accessories when you reach the checkout stage – see this page for more details. This offer is only available if you purchase directly with Peak Design, which is what I would recommend whenever possible.
Slide
Buy a Peak Design Capture V3 from B&H Photo (not yet available)
Buy a Peak Design Capture V3 from Amazon (not yet available)
A Considerable archive of Peak Design product reviews is available here on Shutter Muse.
---