This new Capture Clip V3 was launched in a 5-day Kickstarter campaign that raised an incredible $1.4million. I'm wasy lucky to have been given the opportunity to to test a pre-production Capture Clip , so I'm bringing you guys a first hands-on look and comparison to the old version.
Get a Free Gift From Peak Design
Unfortunately, if you didn't back the Kickstarter campaign then you'll now have to wait until they hit the Peak Design store to buy them. At the moment, the date for this release is not known, but I have set  up a special "reminder list" for those who missed out. Simply hit the button below and leave your email address. As soon as the products are launched, I'll send you an email so that you can be first in line at that point. If you spend over $65 using the link I send you in that email, you'll get a free gift as a thank you from Peak Design!
I anticipate they will be very popular when they do hit stores because of the short length of this past Kickstarter – I know a lot of people missed out. I suspect this will be sometime in early January 2018, but it could be a bit sooner.
I promise I won't send you any spam. You'll get one single email from me when the products launch, and after that I'll delete all the email addresses.
The new Capture Clip V3 has a large number of improvements, but the most obvious thing is the 30% reduction in size and weight. It's thinner, not quite and wide and also comes with a new camera plate that is considerably thinner too. The photos really do the talking, it's a huge improvement!!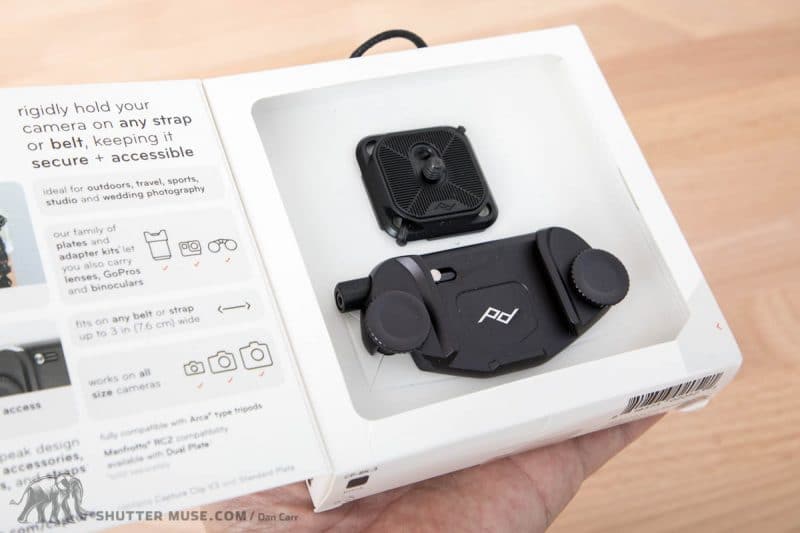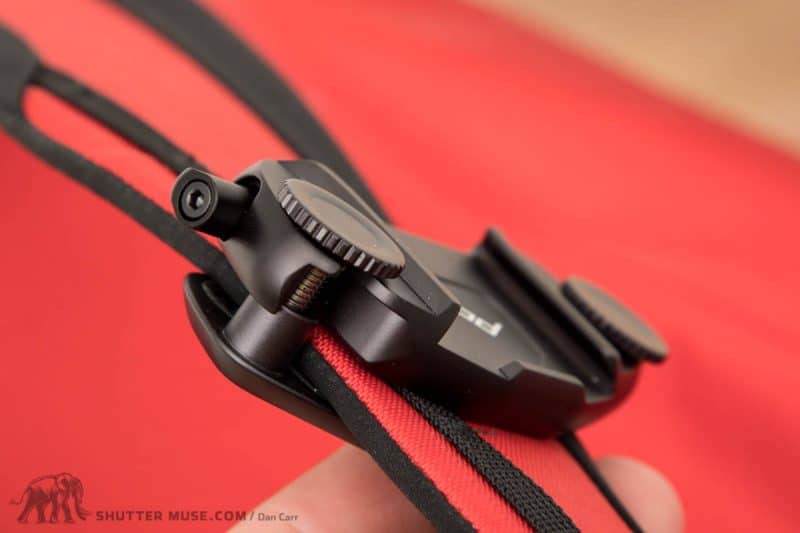 ---