30+ Automated Tasks Every Day
At the moment I'm using the services outlined in this article to accomplish roughly 30 tasks per day completely automatically. That's 10,950 tasks every year and I'm dreaming up more and more every week. If you guys have read my free eBook: 10 Incredible Tools For Professional Photographers, you'll know that I'm a big fan of finding tools that give time back to the photographer. We make our money shooting photos so when we lose time dealing with all the other elements of a photography business, like marketing, accounting and social media, it really drives me a little bit mad. You've got to get that camera back in your hand!
What I'm going to show you today can turn things around for you and your photography business but you have to take action! All of the services I'm going to show you today have free plans, not just free trials, but actual free plans so there is literally no excuse to not getting started.
Key Services
There's a few services that are absolutely key to getting this automation up and running:
IFTTT

If This Then That (IFTTT) is 100% free and helps you to interconnect your web-based services. It features a highly intuitive user interface that helps you to create 'recipes' for automating your social networks, websites and even the lighting in your home if you want it to.
Some sample services that you can interconnect: Evernote, Feedly, Twitter, Facebook Pages, Dropbox, Instagram and LinkedIn. A full list can be found here.
Zapier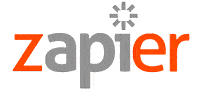 You can think of Zapier kind of like IFTTT for businesses. It features almost all the integrations that IFTTT has, but it also has about 200 more! At the time of writing this, Zapier can connect 250+ web-based services. The interface is just as intuitive as IFTTT but it's a lot deeper, allowing you to tailor your automations to a mind-boggling degree. Zapier has a free plan that allows you to set up 5 'Zaps' which is a great way to get started.
Some sample services that you can interconnect: PayPal, BaseCamp, Trello, FreshBooks, Buffer, Google Docs, Google Drive, MailChimp and Asana. A full list can be found here.
Personally, I pay for one of their paid plans and I am a huge fan of the service. I get a lot of enjoyment out of dreaming up crazy automations that mean one less thing for me to have to do myself.
FreshBooks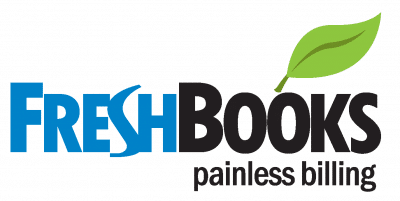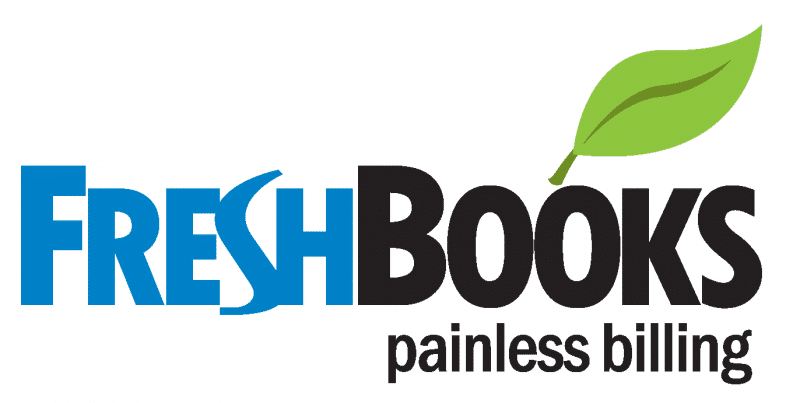 If you aren't familiar with FreshBooks then I'd recommend taking a read through this Freshbooks review once you've finished this article. This cloud-based accounting system handles my invoicing, expense tracking and time tracking. I can't tell you how much I hate dealing with my accounting, but FreshBooks makes it quick and painless to send and track payments along with much more which we'll get to later in the article.
Buffer


Buffer is slowly taking over all of my social media management both for this site and my personal accounts. I'm a big fan of Hootsuite as well but the simple fact is that Buffer is faster, easier and integrates better with IFTTT and Zapier. The importance of this will become clearer as we move through the post.
MailChimp

MailChimp is the e-mail service that I use to manage my newsletters for Shutter Muse and Dan Carr Photography. It allows me to send gorgeous looking newsletters and e-mails to thousands of subscribers and best of all for you guys, they have a forever free plan that allows you up to 2000 subscribers. For most photographers that will be plenty (forever) for the things, I'm going to show you today. Free; you can't say fairer than that!
Social Network Automation
Social networks can play a vital role in marketing your photography and I'd bet that most of you use at least two of them to share your work. Much of what you're probably doing can be automated though. I'm not talking about interaction with fans and followers though, that stuff has to remain personal, but sharing your work and other interesting photo-related content can be greatly simplified.
First, we're going to need to set up a free account with Buffer. Buffer is an amazing service that allows you to schedule all your social media posts to make sure that they go out to your fans and followers at the right time of day to get the best engagement. There's no point posting your latest blog post to Twitter in the middle of the night, or even sharing your latest Instagram photo with your twitter followers on a Sunday morning unless you want it to be met with the sound of chirping crickets and dusty tumbleweed. Think of Buffer as a big bucket with a hole in the bottom. Our task is to quickly and easily, automatically if possible, fill the bucket. Then Buffer will drip the content out to fans and followers automatically at the best times to reach the most people. Buffer's free plan will allow you to connect your Facebook Page, Twitter Profile, LinkedIn profile and Google + Page. More than enough to get you well on your way.
Once you're got your Buffer account set up we need to send content to it and that's where IFTTT comes into play. With your free IFTTT account, you'll want to connect your Twitter account, Instagram and Facebook Page at the very least. I'm going to give you some great examples of automations that I'm using but honestly, if I was to list them all we'd be here all day, so dive in and use your imagination as well.
#1 – New blog posts to Twitter via Buffer using IFTTT
I use a recipe in IFTTT that connects the RSS feed from my blog to my Buffer account. Whenever there's a new post on my blog, it adds it to my Buffer account and Tweets it at a good time. This is great because I often write late at night when nobody is using social media so I know that when a new post appears in my feed, Buffer takes care of letting my followers know the next day when people are more engaged.
#2 – New Instagram photo to Twitter via Buffer using IFTTT
Most people who use Instagram like to share their photo to Twitter as well but by sending it to Buffer instead, you're guaranteed to reach more people than you would if you just shared it right at the time you took it. I use an IFTTT recipe that uploads all my new Instagram photos to Buffer and shares them when the time is right.
#3 – New newsletter to Twitter via Buffer using IFTTT
I use MailChimp to send out my monthly newsletters to fans and past clients. MailChimp provides you with an RSS feed for all of your campaigns and I connect this to Buffer using another recipe. When a new newsletter gets sent out, a tweet with a link to it is also added to Buffer so that it can reach people who don't subscribe via e-mail. I also post it to my Facebook page as well with another recipe.
Using IFTTT with Buffer these are my main usages. In fact, since I write on several websites I use #1 multiple times with several different RSS feeds. The one limitation with IFTTT's Buffer integration is that you can only set it to post to one of your connected accounts. Choosing Twitter makes the most sense, but it would be nice to work with some other Buffer connected accounts as well and that's where Zapier comes in. With Zapier you can choose which of your Buffer connected accounts the content gets posted to.
#4 – New blog posts to LinkedIn via Buffer using Zapier
In Zapier I connect my blog's RSS feed to my Buffer account and select my LinkedIn profile as the target. Every time I post a new blog post it Buffers it and posts it to LinkedIn at the time that will get the most views. I run this 'Zap' with a few different feeds and where the feed contains multiple authors, I use Zapier's selective options to filter out all other authors and only post the content that I have created. Brilliant! Note that I also run variations of this to send my new content to my Shutter Muse Google + Page as well. Unfortunately at the time of writing this, Google hasn't opened up an API for G+ profiles, only pages.
#5 – Feedly to Buffer Using Reeder App
I keep tabs on a couple of hundred photography websites by adding their RSS feeds to Feedly. I use an iOS app called Reeder to display all the feeds on my mobile devices and it allows me to digest interesting photo and business content quickly from hundreds of sites without ever opening an internet browser. This in itself should almost be called one of my automations, but I'll let you have that one for free. Reeder includes Buffer integration which means that when I find an interesting post on a site that I want to share, one click of the Buffer button and it's sent to my Buffer queue to trickle out to people when the time is right. What this means is that you can sit down for five minutes at the beginning of the week and sift through hundreds of articles, sending 10 or 15 of them to Buffer right away, to slowly trickle out through the week. This isn't possible using only Twitter because you would simply bombard people with 10 or 15 simultaneous tweets which only a handful of people are going to see. Buffer ensures that I send out an evenly spaced out stream of interesting content through the whole week. These first few automations have given you a taste of what you can do with Buffer. The first ones are entirely automatic and this final one only takes me a few minutes to queue up content for a whole week. Take a look at this screenshot below for an example. Here's my current Buffer queue for the Shutter Muse twitter account, I already have 25 tweets queued up to go out this week at various times. Some of them I've added myself via websites and some have been added automatically using a range of Zapier and IFTTT automations. I even have one set up that occasionally adds older, popular blog posts to Buffer for sharing on Twitter. This helps to introduce new followers to some of my older more popular posts that they probably haven't seen before and I don't have to lift a finger. Even my re-tweets are done via Buffer using Echofon because what's the point in re-tweeting something if nobody's listening? I tend to read twitter at night so simply hitting the RT button would be mostly pointless at that time. 

Using Buffer isn't the only way you can use these services though, there's many other handy recipes you can create in IFTTT for example:
#6 – New tagged Instagram photo to Facebook Page with IFTTT
Sometimes you want to share an Instagram photo with your Facebook followers. I use an IFTTT recipe that sends all Instagram photos with the tag #fb to my Facebook page and saves them into an album called 'Instagram Photos'.
#7 – New Facebook Page photos to Flickr using IFTTT
Another great way to share your photos is with Flickr so I use a recipe that automatically uploads photos from Facebook to Flickr. I have a few people who follow me on Flickr, and I've actually had clients find me via Flickr, yet I never actually spend any time maintaining my photostream there. It's all 100% automated.
Productivity Automation
#8 – New Instagram photo to Dropbox using IFTTT
Sometimes I want to use my quick Instagram snaps in blog posts or newsletters. To have access to them on any device, wherever I am, I use a recipe in IFTTT that saves every new Instagram photo to my Dropbox account. You can even set it up to save all photos taken on an iOS device direct to Dropbox as a backup as well so if you snap some great behind-the-scenes photos from your latest shoot, you'll have them on your computer automatically.
#9 – New clients added to my mailing list in MailChimp
This one is pretty simple. Every time I create a new client in FreshBooks, Zapier adds that new client to my mailing list in MailChimp in a static group called 'Past Clients'. This means that I always stay in touch with past clients, reminding them about my business and my work every month. As a bonus to this, you could then use MailChimp's autoresponder feature to send that person a templated thank-you e-mail that thanks them for their business and invites them to also follow you on social media or introduces them to other types of work that your business can accomplish. For example, an e-mail that says " Did you know that we can also shoot your next video project" if you just billed a client for a photo project and vice versa. Autoresponders are very powerful tools that allow you to send e-mails to people based on previous actions in your system. I don't send out newsletters every day, but my MailChimp system does send individual e-mails to people every single day based on past actions.
#10 – Carbon Copy Cloner
Photo backup routines are extremely important and if you can it's best to automate them otherwise sometime you will forget to do it. On my office desk, I run a Drobo 5D as my main photo archive. I use a program called Carbon Copy Cloner to mirror the contents of that Drobo every night to a second Drobo 5D. 
This software is a bit different to the other things we've talked about so far as it's a purchase of $65 instead of a SaaS (Software as a service) like all the other ones. It runs automatically on a schedule that I specify and it sends me an e-mail to let me know it completed without any errors. The program also runs a second time later in the night to create a bootable duplicate of my computer's internal hard drive. In the event of a drive failure, I can instantly boot from that clone as if nothing ever happened. 
The software gives you incredible control but in a very user-friendly package. When it's cloning my drives, it only clones new files so even with a 50TB Drobo the operation usually only takes a few minutes to copy over new files added that day. I love waking up in the morning to see the e-mail reports telling me everything is backed up once again. A similar system backs up my websites at night as well and also sends me an e-mail report to digest in the morning. It's like having an army of little digital elves going to work every night.
Accounting Automation
Let's face it, accounting is almost always your least favourite part of running your photo business. Who wants to continuously chase clients for unpaid invoices and sift through credit card bills to itemize your expenses? If you're one of the people who hates this stuff then I've got some tricks up my sleeve to share with you!
#11 – Automatic expense reporting with FreshBooks
If you're a FreshBooks subscriber (free 30-day trial) you can connect any number of bank accounts and credit cards to your account to allow automatic importing of your expenses. When I spend something on my business credit card, it appears as an expense in the system and is almost always automatically categorized.
If FreshBooks can't determine what category it should be in, you'll get a friendly note when you log in that asks you to select a category. As long as I'm diligent to only use my business account or business credit cards for business expenses, all my expense reporting is automated. This means you'll never forget to add something to your expenses, and that alone will probably save you the price of a FreshBooks account every year. Even if you're forced to pay for a business expense with your PayPal account you can connect FreshBooks to PayPal using Zapier and automate the inclusion of that spending as well.
#12 – Automatic invoice creation from PayPal sales using Zapier
I have several clients that pay me with PayPal. Using Zapier I do two awesome things: Firstly, when someone sends me a payment via PayPal I have Zapier add the payment details to a new line in a Google Docs spreadsheet. This means that I have a record of all PayPal activity without actually having to log into PayPal. The spreadsheet sits on Google Drive on my computer's desktop and updates itself automatically with each payment. Awesome right?! But it doesn't end there. I also use Zapier to connect PayPal to FreshBooks so that when someone sends that money, it creates an invoice to cover it, marks it as paid and then appends all of the PayPal transaction details as a note on the invoice. I don't have to do a thing.
#13 – Late payment reminders to clients with unpaid invoices using FreshBooks
This process is built right into FreshBooks but you can change the timing and the template e-mail that gets sent out. When an invoice goes unpaid past its terms, your client automatically gets sent a reminder after a set number of days. Then again after another period and again once more. You can choose on a per-client basis whether any late fees are also applied to an account when the invoice goes unpaid. Simple, effective automation.
Wrapping It Up
If you're anything like me your mind will be exploding with the possibilities. When I first discovered IFTTT I was blown away that such an awesome service could be free and then when I saw just how many things you can connect with Zapier I was floored again. Now and again I log into Zapier and see the 'history' page that shows you all the automations it's carried out and it brings a smile to my face every time. Let's say that on average each of these tasks would take me one minute to accomplish. At my current rate of over 10,000 tasks per year that's 166 hours or 18 working days if you base it on a 9 hour day. 18 days/year back in my pocket to be used for shooting more photos! And it's not just the time saved either; many of these automations, like adding new clients to mailing lists or sharing your latest work at the best time of the day, actually progress your photography business at the same time. It's a win-win situation, what are you waiting for?
Get to work
Here's a quick summary of all the services and programs I've mentioned in this article. Take action now!