Thunderbolt connections have been around in various guises for many years, but one thing that never came to market in earlier days was a Thunderbolt hub. Strange as it may seem, such a thing has never existed until the launch of Thunderbolt 4, and now the CalDigit Element Hub.
There have been docks with a pair of Thunderbolt ports on them, but one of those was always used for the computer connection, allowing you only one additional Thunderbolt port. This one extra port effectively just gave you back the Thunderbolt port you lost from your computer by connecting the dock in the first place, so none of those devices ever gave you more Thunderbolt ports than you originally had. Until now.
The Element Hub features four Thunderbolt 4 ports, each capable of 40Gbps and compatible with USB 4. One of these is used for connection to your computer, leaving you three additional Thunderbolt 4/USB 4 ports for speed-hungry devices. In addition to that, the Element Hub also has four USB 3.1 Gen 2 ports that are all capable of 10gbps speeds.
With this set of connections, the Element Hub is a powerful device for people who want to connect several high-speed RAID devices, SSDs and high-resolution monitors through a single connection. Those are the exact criteria I have been looking for, so I pre-ordered one as soon as it was announced.
Specifications
Interface
4 x Thunderbolt 4 (40Gb/s)
4 x USB-A 3.2 Gen.2 (10Gb/s)
1 x AC Power
Minimum System Requirements
macOS 11 (Big Sur) or above – IMPORTANT
Windows 10 or above
iPadOS
Chrome OS
Thunderbolt 4 Computer
Thunderbolt 3 Computer
USB-C (USB 4) Computer
USB-C (USB 3.1) Computer
iPad Pro
iPad Air (4th Gen)
Windows Tablet
USB-C ChromeBook
Power Delivery
Up to 60W Host Charging (5V/3A, 9V/3A, 15V/3A and 20V/3A)
Each Downstream Thunderbolt 4 / USB4 Port: 15W (5V/3A)
Each USB-A Port: 7.5W (5V/1.5A)
Size & Weight
Height: 0.70″ (18mm)
Width: 2.75″ (70 mm)
Length: 4.48″ (114mm)
Weight: 0.39lbs (0.18kg)
In The Box
1 x Thunderbolt 4 Element Hub
1 x Thunderbolt 4 Cable 0.8m (Passive)
2 x Rubber Feet Strips
1 x Power Supply (150W)
1 x Power Cord
Mac Requirement – Big Sur or Above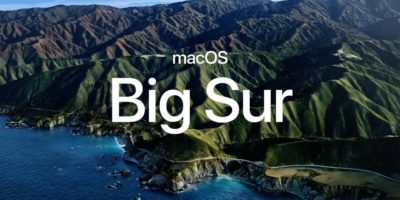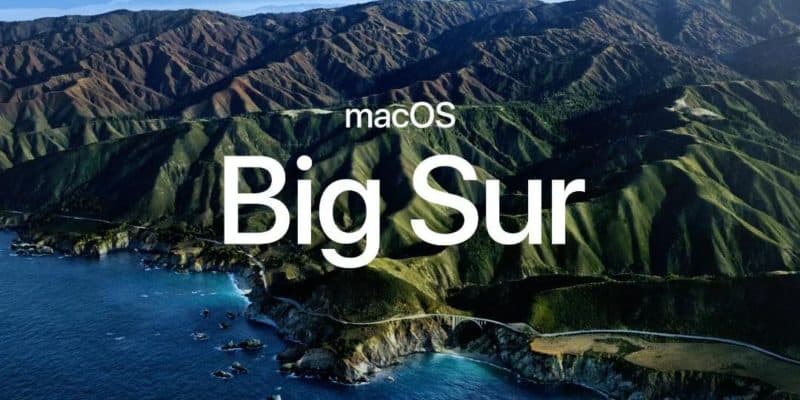 Big Sur was the first Mac operating system to allow the connection of Thunderbolt 4 devices. If you are a Mac user that is not running Big Sur (or above), you cannot use the CalDigit Element Hub.
At the time of writing this review, Big Sur is about 6-months old. As is always the case, there are applications that either does not yet support Big Sur, or do so, but are buggier than a back-alley mattress. Many professional photo and video editors do not update their Mac operating systems for many months, or even years, preferring to stick with a stable system for mission-critical workflows. For these people, the CalDigit Element Hub is not going to be an option until they make that leap.
This actually caught me out when I purchased my own Element Hub. I was not aware that Big Sur was a Thunderbolt 4 requirement, and at first, I tried to use it with a Mac running OS10 Catalina. When you try to do this, you'll find that the light on the hub turns on, but no devices connected through the hub will show up on your Mac.
I spoke to CalDigit about this and that's when I learned about the Big Sur requirement. This requirement is listed on the CalDigit Element Hub's product page, but in my opinion, they are not drawing enough attention to it. I doubt I'll be the only person to get caught out by this.
Thankfully, for my testing, I was in a position where I could update my Mac laptop to Big Sur. Though I will be waiting a few more months before I move my main editing machine to OS11.
Ports and Design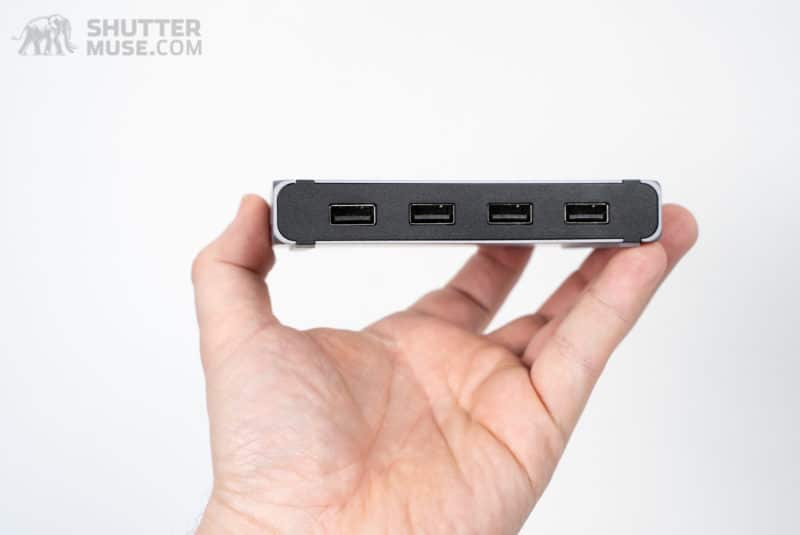 The CalDigit Element Hub features a metal chassis that helps to dissipate heat. On one end you'll find the upstream Thunderbolt 4/USB 4 port that connects to your computer and also delivers up to 60W of power for charging. This Thunderbolt 4 port has a maximum throughput of 40Gbps.
On one side of the hub, you'll find four USB-A ports running on the USB 3.1 Gen 2 protocol and delivering up to 10Gbps. These ports are ideal for peripherals such as card readers, hard drives and SSDs that don't go faster than around 1000MB/s.
On the other side, you'll find four Thunderbolt 4/USB 4 ports using a USB Type-C connection. These ports are backwards compatible with any other USB-C device, as well as Thunderbolt 3 devices, and Thunderbolt 2 devices when a Thunderbolt 2 to Thunderbolt 3 adapter is used. Each port is capable of a 40Gbps throughput, but it must be remembered that the computer connection is also 40Gbps. If you were to max out the throughput of each of the three side ports, you would not see that speed at the computer as you would be bottle-necked by the computer connection.
Keep in mind, though, Thunderbolt 3 was 20Gbps, and very few devices on the market can even begin to approach those kinds of speeds. I don't see a lot of situations where you would end up with a bottleneck. 40Gbps of throughput should be more than enough to simultaneously connect a card reader, a monitor, a couple of SSDs and a RAID system.
What's also interesting is that all of these additional Thunderbolt ports support daisy-chaining, which means that each port on the hub could have an entire daisy chain of Thunderbolt devices connected to it. These ports are also USB 4 ports, supporting USB 4 daisy-chaining when devices begin to offer that feature.
Note that your computer must have a Thunderbolt 4 port to take advantage of the entire 40Gbps throughput from the hub. If you have a Thunderbolt 3 port, you'll be limited to 20Gbps. Thunderbolt 4 started to roll out in Apple devices with the M1/M1 Max machines and will continue in M2M2 Max machines.
Powering the CalDigit Element Hub
The supplied power brick for the CalDigit Element Hub isn't tiny, but its size is no surprise when considering the specifications. The computer connection supplies up to 60W of charging power over its Thunderbolt 4 cable. Each of the three downstream Thunderbolt 4 ports on the hub supplies 15W of power for charging devices or powering peripherals such as SSDs or hard drives, adding 45W to its needs. Then you have 7.5W of power available from each of the four USB 3.2 Gen 2 ports for another 30W. In total, that's 135W available through the hub!
If you are using this hub in an office, the size of a power brick is rarely considered. If you're throwing this thing into your laptop bag to take on the road with you, you will likely want to leave your standard laptop charger at home and rely on the 60W of pass-through power of the hub, so long as that is enough for your particular machine.
Offline Charging Station
The Element Hub has a bit of a trick up its sleeve. When connected to power, even when not connected to a computer, all USB-C and USB-A ports are powered. This allows you to use the hub as a charging station for up to 8 USB-powered devices, including, of course, charging your laptop.
More and more of my photographic accessories are powered or charged by USB these days. If there are two products that I'm considering, and one can be charged by USB while the other cannot, I'll pick the USB one every time. This is because I spend a lot of time driving from location to location. While doing this, I love to recharge my gear using USB power banks or micro v-lock batteries with USB outlets.
With the CalDigit Element Hub, I now have a single device that can act as my central charging hub when temporarily set up in a hotel for an overnight stop. I no longer even bother to bring my standard Apple laptop charger with me. I plug in the Element Hub and power the laptop through that while also charging my camera batteries, lav mics, shotgun mic, on-camera LED light, wireless headphones and iPhone.
This is a very handy secondary usage for the Element Hub. I used to bring a couple of USB charging hubs for this purpose, but that need has now been eliminated. It's always a win when I can pack fewer things!
Alternatives
Thunderbolt 4 and USB 4 are new technologies, meaning there are relatively few alternative options on the market. The most obvious is the OWC Thunderbolt 4 Hub at $179. Like the CalDigit Element Hub, the OWC hub features four Thunderbolt 4 ports, but only offers a single USB-A port with a 3.1 Gen 2 connection. This makes the CalDigit version $30 more expensive, but it does have three more 3.1 Gen 2 ports than the OWC hub.
Another option would be the OWC Thunderbolt 4 Dock. This $279 device offers four Thunderbolt 4 ports, 3x 3.1 Gen 2 USB ports, a headphone jack, an SD card reader and a gigabit ethernet port. At $70 more than the CalDigit Element Hub, you'd have to do the math on whether those additional ports add enough value for your own needs.
In 2022, CalDigit also launched their TS4 Thunderbolt 4 dock. At $359, this is a considerably more expensive solution, but it offers 18 ports, including three Thunderbolt 4, three USB-C 3.2 and five USB-A along with 2.5gigabit ethernet.
Conclusion
The CalDigit Element Hub takes an exciting approach to dock design. Instead of giving you specific ports such as HDMI, DisplayPort or ethernet, it gives you a powerful set of Thunderbolt 4 and USB 4 ports that can be used to connect the adapters that make sense to you.
If you're on the road and only need to connect memory card readers and external SSDs, you have a small footprint device that can do that while also powering your laptop and charging your other digital devices.
On the other hand, if you're in your office and want to daisy-chain multiple Thunderbolt RAID arrays while simultaneously driving two large monitors, you can do this with the addition of a couple of dongles. This allows you to tailor the hub to meet your needs instead of buying a larger hub with ports that you never use.
Suppose you already have an existing Thunderbolt Hub, such as the previously reviewed CalDigit TS3+. In that case, you can use the CalDigit Element Hub to expand the number of available Thunderbolt ports in your system. With the possibility of routing a daisy chain of Thunderbolt devices into each of the T4 ports on the hub, you can connect an incredible number of devices to your computer by using this hub.
Where to Buy
The CalDigit Element Hub can be purchased from the following links.