Camera bag manufacturer Gura Gear has added a much-requested new camera backpack to their popular Kiboko lineup. The new Kiboko 30L+ maintains the exact airline-friendly external dimensions as the popular Kiboko 30L but adds a laptop sleeve capable of carrying up to a 16″ laptop.
The Kiboko lineup, thoroughly recommended in my review, now features four models: 16L+, 22L+, 30L, and 30L+. The "+" in the model name indicates the presence of a laptop sleeve. To fit a laptop pocket within the dimensional bounds of the original Kiboko 30L, the new 30L+ features a camera compartment that is 0.41″ (1cm) shallower than the camera compartment on the Kiboko 30L.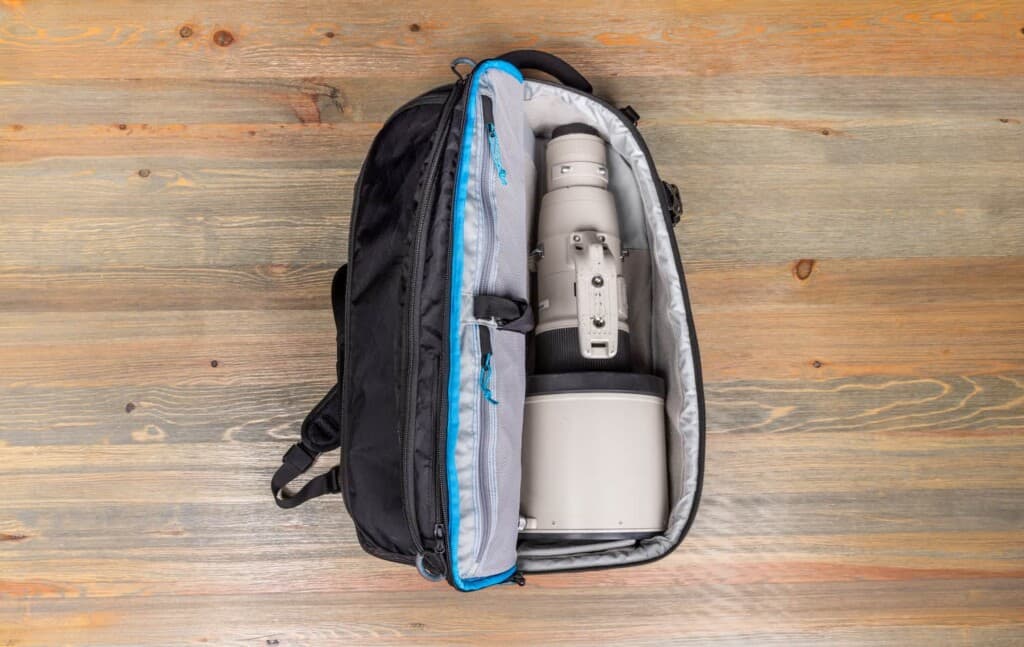 When the Kiboko V2.0 was first launched, I heard from more than a few people that they wished they could put a laptop in the Kiboko 30L. It seems Gura Gear heard the same thing. At the time, Gura Gear said that the 30L model was about maximizing carry-on space, particularly for super-telephoto lens users, while still fitting within international carry-on limits. This did make a lot of sense, particularly as many people were accustomed to carrying a laptop bag, such as the matching Gura Gear Chobe, as their "personal item" when boarding a plane.
However, things have changed rapidly in the camera industry over the past few years. With the proliferation of smaller mirrorless cameras and smaller, lighter telephoto lens designs, Gura Gear says the time was right to launch the new Kiboko 30L+. Though the Kiboko 30L will continue in the lineup and remain the best solution for absolutely maximizing the amount of camera gear you can carry on an international flight, the new 30L+ offers a new option that will still hold large super-telephoto lenses like a 400mm f/2.8, 600mm f/4 or an 800mm, as well as a laptop, for those times when an all-in-one solution is the best option.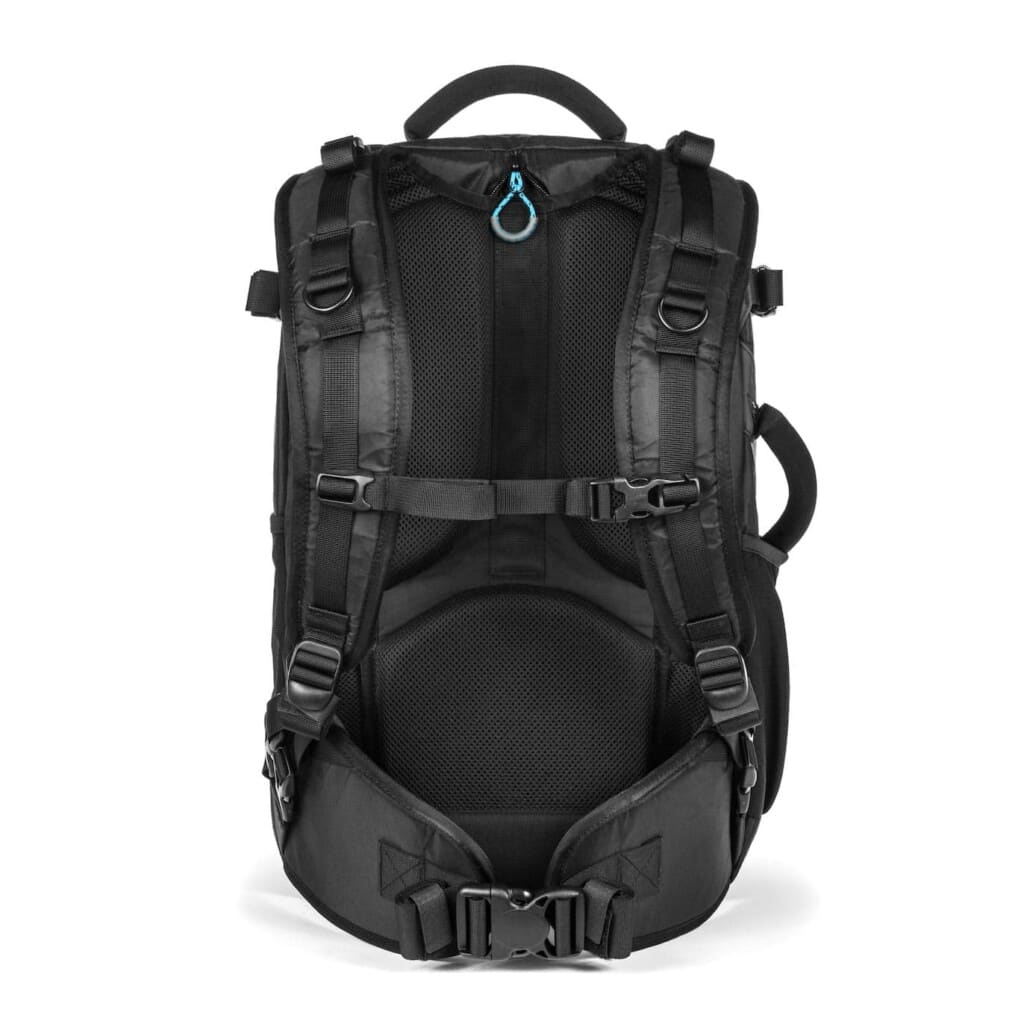 You might wonder how this new, slightly shallower version can hold the same lenses as the original Kiboko 30L. The key is the butterfly design that makes these bags so unique in the first place. Big super-telephoto lenses will sit slightly taller in the lens compartment than in the Kiboko 30L. However, the bag's front flaps are designed to accommodate this and will close easily over these lenses. If you don't place a laptop into the pocket, the pocket will be somewhat compressed, and your camera gear will claim back some of that lost depth compared to the Kiboko 30L.
Full specifications of the new Kiboko 30L+ and some more commentary on whether you should now choose the 30L or the 30L+ can be found in my extensive review of the Kiboko backpack lineup.
Where to Buy
The new Kiboko 30L+ can be purchased from Gura Gear today, and if you use the coupon code ShutterMuse10, you'll get a 10% discount.