Hopefully nobody out there is still manually screwing their camera onto a bare 1/4″ 20 thread on top of their tripod? Using a quick release plate is a much better option because it'll save you valuable time, prevent wear on the camera and also offer a way to protect the bottom of the camera from scrapes and scratched when you put it on the ground. This final reason alone has always had the plates paying for themselves when it comes time to sell old gear on the second-hand market. The problem with these plates is that it can make it tricky to attach certain kinds of sling style camera straps which rely on using the 1/4″ 20 female socket on the bottom of the camera.
Straps like this that carry from the base are great and I much prefer them to anything that uses the more traditionally placed shoulder strap lugs that are found on either side of most cameras, but I can't deal with screwing and unscrewing strap adapter every time I want to mount a shoulder strap.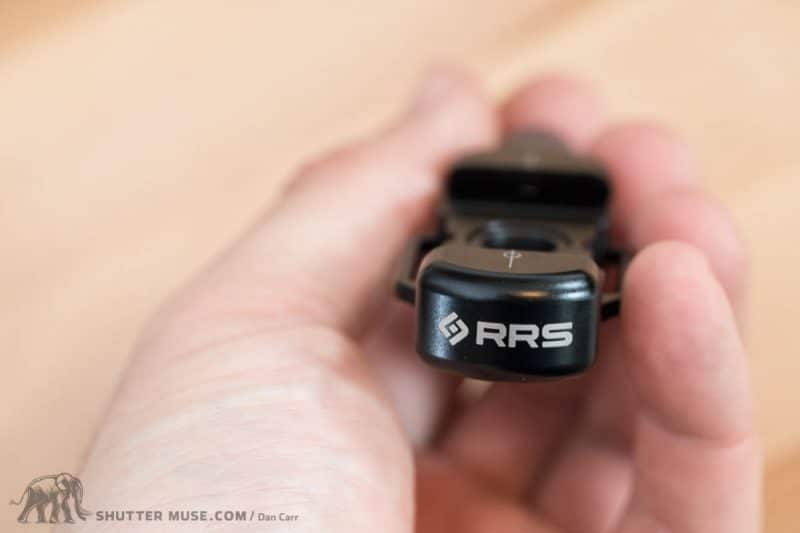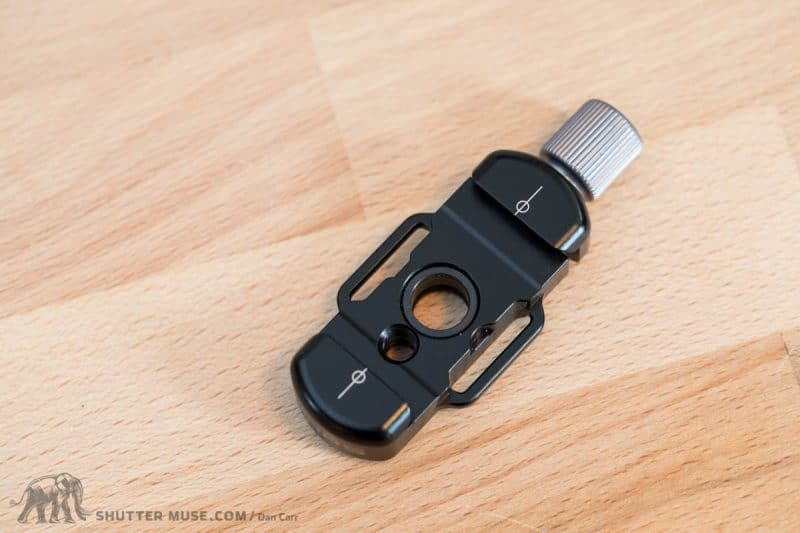 One way to deal with this is to use Peak Design quick release anchors, and one of their compatible shoulder straps such as the Peak Design Leash which is a personal favourite of mine. So long as your Arca type quick release plate has some sort of strap lug on it then you'll be able to thread the Anchors onto it. Most Really Right Stuff quick release plates have this ability, as do those that I recently reviewed from Breakthrough Photography, but many other plates do not, particularly small ones.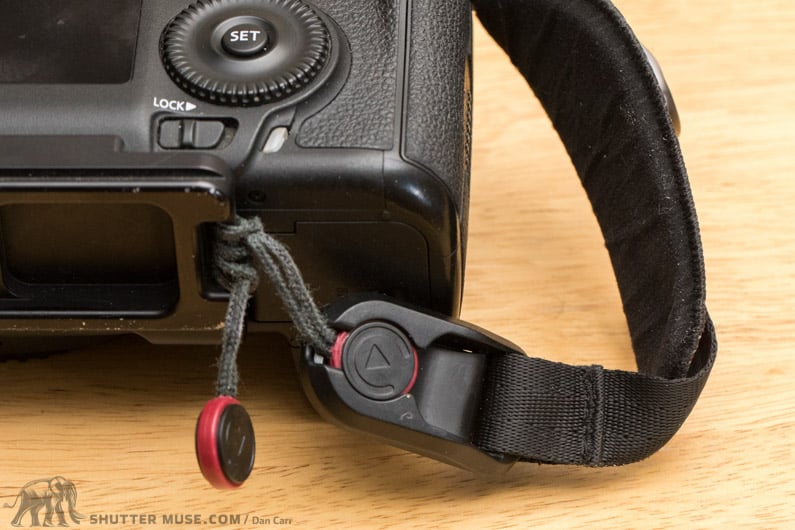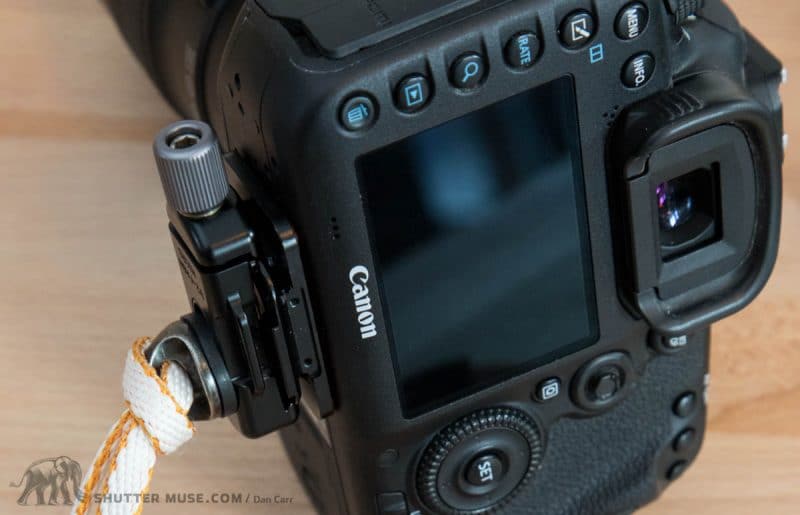 If you aren't using a plate that allows this, or you just don't want to have the PD Anchors all over your camera, then I recently discovered a new solution that's also from Really Right Stuff, called the B2-FABN Micro clamp. This tiny Arca screw clap features two 1/4″ 20 female sockets on it, so you can screw on your sling strap adapters such as those from Blackrapid, like the FastenR.
In addition to the 14″/ 20 sockets on the bottom, there's also a hole for a QD quick release strap or QD adapter. QD standard quick release items are popular with firearms, but RRS are trying to bring them into the photography world too. You can buy the QD swivel adapters from B&H Photo (seen in the photo below) to adapt any of your existing straps to QD standards.
Of course, if you have no need to quick release the strap from the micro clamp, you can just thread the strap onto the strap lugs of the clamp itself, and then attach and detach it from the camera by removing the clamp. As you can see, this small accessory gives you a ton of options!
Where to Buy