Alongside today's 20-70mm f/4 G lens launch, Sony has also announced that they are developing a 300mm f/2.8 GM lens and targeting its launch in early 2024. Sports, event, and wildlife photographers have asked for a Sony 300mm f/2.8 lens for a long time. Still, this development announcement is unique because Sony provides no photos (our header image is illustrative), specifications, exact release date, or pricing information. Sparse information in development announcements is not uncommon these days. However, Sony must have set a new record here. Aside from the focal length and aperture, we know nothing.
Update 2: This lens has now been launched. Click here for the full specifications and surprising pricing details.
Update: These are the first detailed photos of the upcoming Sony 300mm f/2.8 GM. Click HERE for more.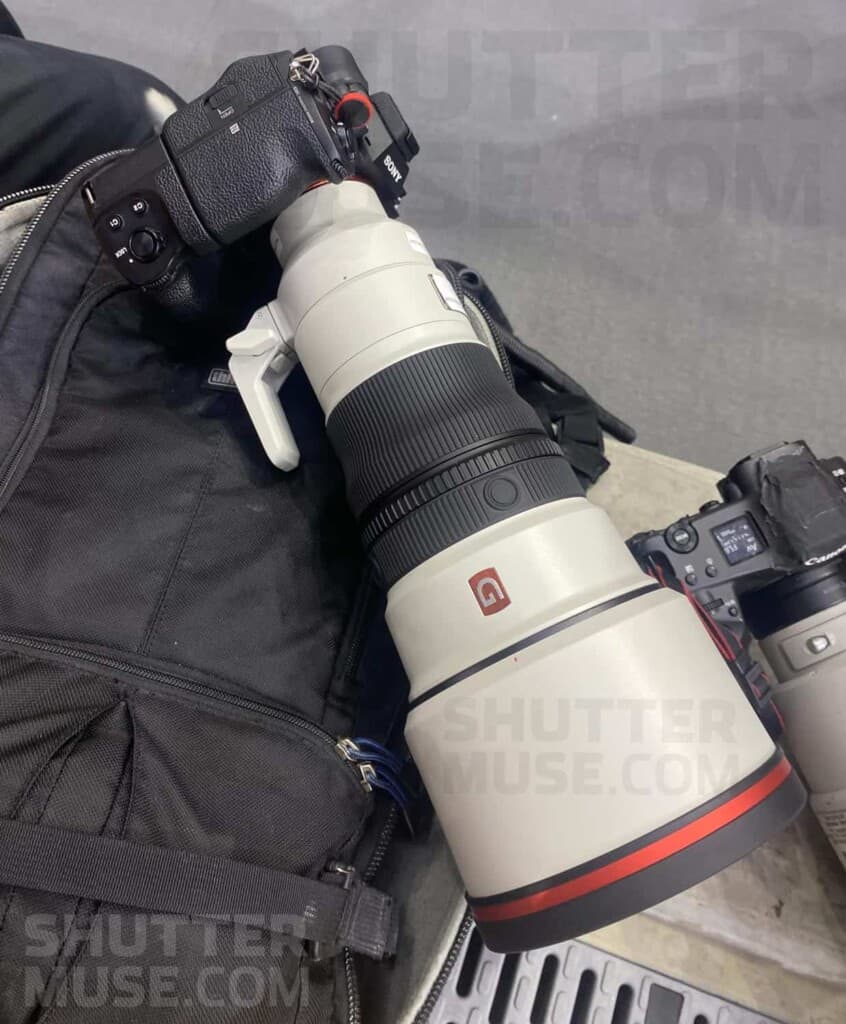 By announcing the Sony 300mm f/2.8 lens in this way, they are clearly acknowledging a serious gap in their professional lens lineup. You don't make a non-announcement like this unless you are worried that photographers will base their system choices on the existence or lack of this lens. While Canon and Nikon do not yet have native mirrorless 300mm f/2.8 lenses for their RF mount and Z mounts, they have at least DSLR versions that can be adapted with excellent results. (Update: Canon now has a competing lens)
The next Olympics is coming up in 2024, and it's clear that Sony thought that it might lose some professional customers by not having a 300mm lens in the lineup. We will likely see a Sony a9 III hit the market before this point, and the news of an upcoming 300mm f/2.8 lens will put a few pros at ease if considering staying with Sony or switching to the upcoming a9 III. Some thoughts from Patrick Murphy-Racey below.
Press Release
SAN DIEGO, CA – Jan. 17, 2023 – Today, Sony Electronics announced the development of the long-awaited full-frame E-mount 300mm F2.8 G Master OSS Telephoto Lens, with a target launch date in early 2024. ​
Large-aperture super-telephoto lenses such as the FE 400mm F2.8 G Master™ OSS and FE 600mm F4 G Master™ OSS are highly acclaimed by sports and wildlife photographers around the world for their outstanding resolution and autofocus (AF) performance, as well as being remarkably lightweight. The new lens will feature the incredible high-resolution and spectacularly beautiful bokeh true to Sony's acclaimed line of flagship G Master™ series lenses, while also offering a far-reaching 300mm focal length and F2.8 large aperture. This combination will deliver a new elevated shooting experience for all professional sports, news and event photographers and videographers looking to capture decisive moments with higher image quality.
Sony will continue to expand its attractive lens line-up to meet the demands and maximize the creative possibilities for all types of creators, including professionals, and expand the possibilities of artistic expression.
Additional details and specifications on the new FE 300mm F2.8 G Master OSS Telephoto Lens will be released at a later date.