The Tamron 28-75mm f/2.8 was designed specifically for Sony E-mount cameras and has been the best selling interchangeable lens in the world for the past couple of years. The is the lens that started the new Di III Tamron Trifecta, which has since been completed by the Tamron 17-28mm f/2.8 and the Tamron 70-180mm f/2.8.
In Tamron speak, Di III means a lens that was specifically designed for mirrorless cameras
All of these lenses are highly regarded and have been selling incredibly well due to their almost unbeatable ratio of value to image quality. You are hard pushed to tell the difference between images from these lenses and their Sony G Master equivalents, yet the Sony lenses cost more than twice as much. In fact, in many circumstances, the Tamron lenses actually outshine the Sony lenses, whilst also being significantly smaller and lighter. If you're a Sony user and you aren't at least considering these lenses, it's pure brand snobbery and you're missing out! I promise you.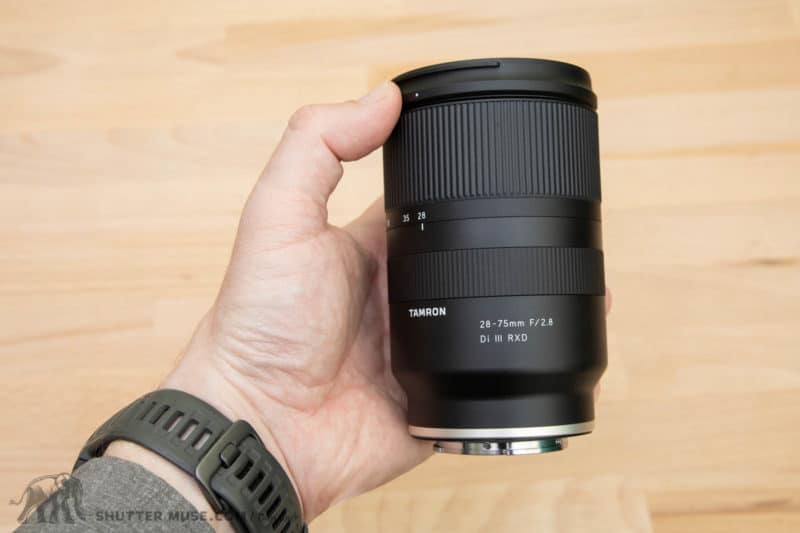 Does autofocus perform well? You bet! Sony's autofocus algorithm is available to 3rd party lens manufacturers, so unlike other camera brands, people aren't forced to reverse engineer the AF protocols. Also, take a guess who the biggest investor in Tamron is? Yep, it's Sony. So it's definitely in their best interests for Tamron to produce great lenses. In fact, these Tamron lenses have gotten so good now, that I would say they are actually a reason for other people to consider switching to Sony in order to be able to use these lenses. I know that their availability was certainly a factor in my own decision to move to Sony. Switching brands is an expensive proposition, but the ability to get these Tamron lenses for what I would consider being "cheap", is an amazing way to get started with a Sony system.
These are pro performing lenses. Weather sealed, and incredibly sharp corner to corner. I could not be more happy with this lens so far!