One of the first accessories I bought when I switched to Sony was the 1.4x teleconverter so that I could use it with the 200-600mm f/4.5-6.3 G lens. At around $550 it's not a cheap purchase for something so small, but I have written before about how vital teleconverters are for my wildlife photography, so it's just a cost of doing business as far as I'm concerned. There was no hesitation about whether I should buy it or not.
Since I was a real Sony newbie when I ordered this online, one of the first things that struck me about it was how small it was compared to the Canon version that I had been using for close to 15 years. Not just thickness, but also in diameter. It really is very small, and that makes it easy to find a small corner for it in your bag or a small zippered pocket.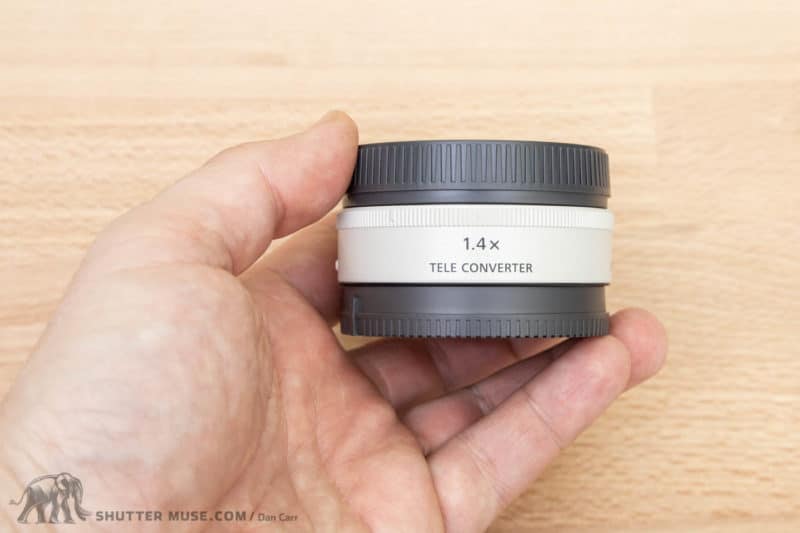 Lens Compatability
Due to the protruding part of the teleconverter, this is an accessory that can only be used on certain lenses that do not have a rear lens element too close to the lens mount. At the time of writing, the list of compatible lenses is as follows: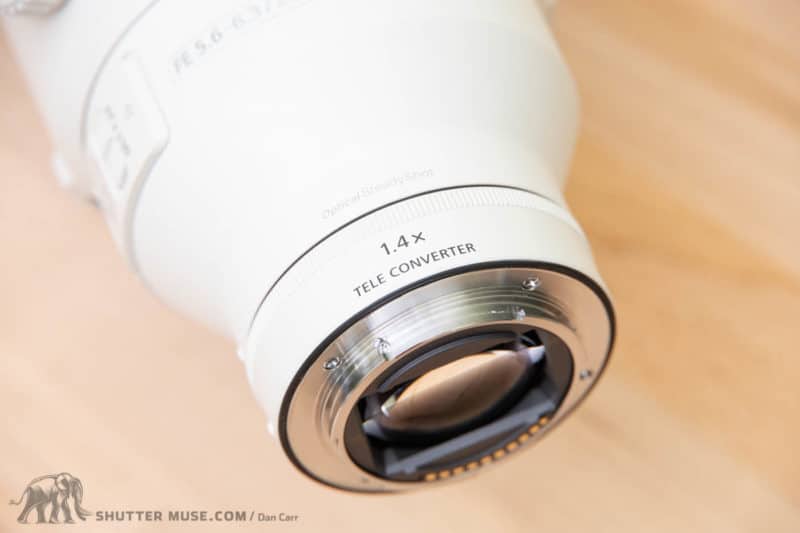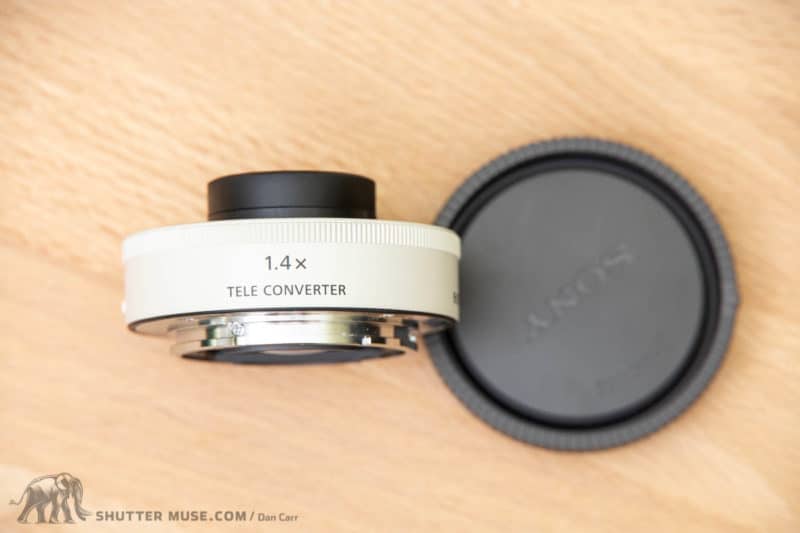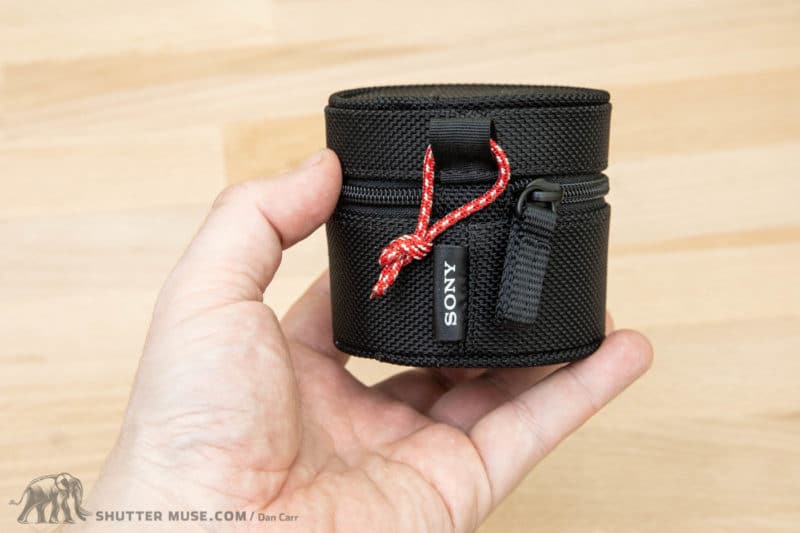 Another nice surprise about the Sony FE 1.4x Teleconverter was that it comes with a very nice little black protective case. The case is rigid, but the design cleverly keeps its size to a minimum and even when placed in the case, the teleconverter still feels small and easily finds a home in your bag. In fact, the case makes it even easier because you can simply pack it up against your telephoto lens in the inevitable dead space that surrounds its slot in your bag.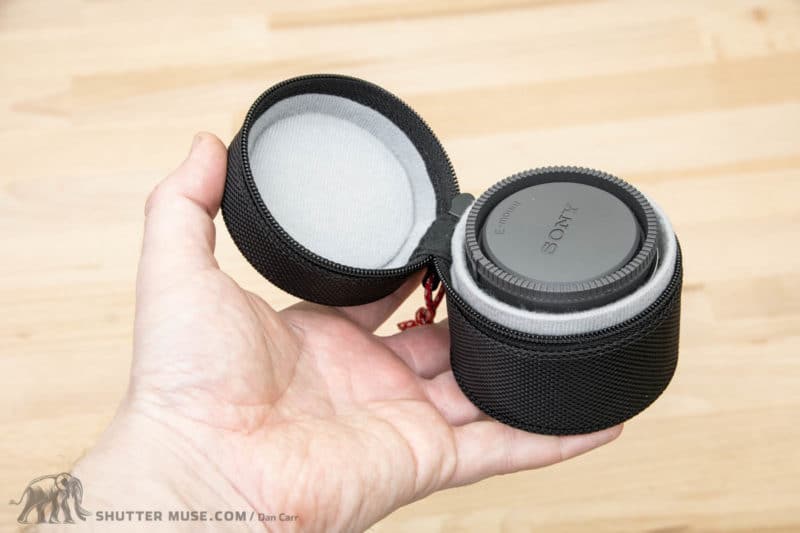 In the photo, you will note a piece of coloured cord attached to the case. I ended up adding this myself because after purchasing the Sony 2.0x Teleconverter as well, I realized that Sony did not give people any way to differentiate the two once they are in their identical black cases. A short piece of looped cord solved this problem.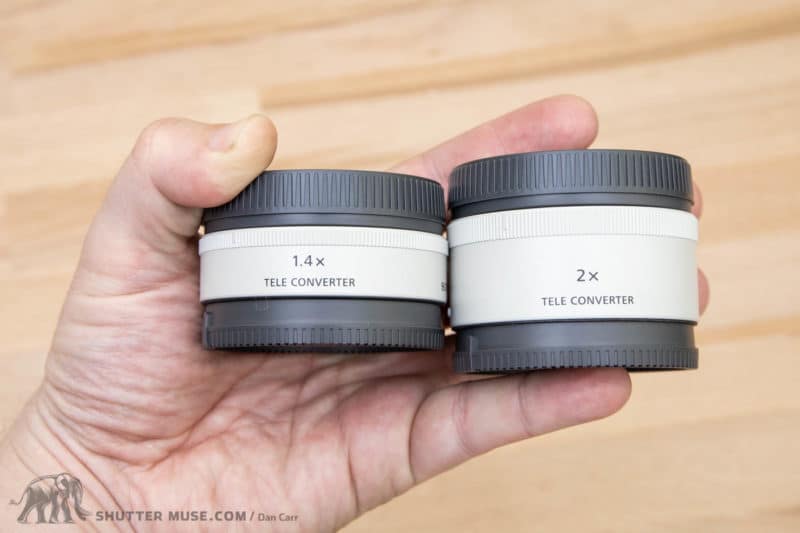 Do you need a teleconverter?
If you aren't sure whether or not you should buy a teleconverter, I would recommend reading the following two articles to gain more knowledge about how you might use them: