Adding a watermark of some sort to you images should be considered a necessity if you're going to share them online or with potential clients. Over the years there have been many instances where new clients have come to me, having found a photo of mine on the internet somewhere. It's not always possible to determine the copyright holder of an image from the metadata, because much of the metadata is stripped from photos when they are uploaded to social sharing websites. Having a clear watermark somewhere on your image will give you a fighting chance at being found if someone wants to buy something from you.
When I think back over my career, I cringe at some of the awful watermarks I used to use. Everything from plain text default ones from Lightroom, to ones that really obscure the photo and detract from people's enjoyment of it.
These days I use signature watermark that was created for me by a company called Photologo. They make hand-drawn logos for photographers for under $40, and you can get them in as little as 24 hours after you place your order. If you're interested, you can read a full review of my customer experience with them in this Photologo review.
The 2 Types of Watermarks I Use
I try and keep things pretty simple. For social media sharing I place the signature at the bottom of the photo in such a way that it doesn't obscure main elements of the composition, then I choose either black or white to suit. This is nice and clear, to help reinforce my own personal branding. Essentially, from a business point of view, I want people to remember my name when they look at a great photo. That's what marketing is all about!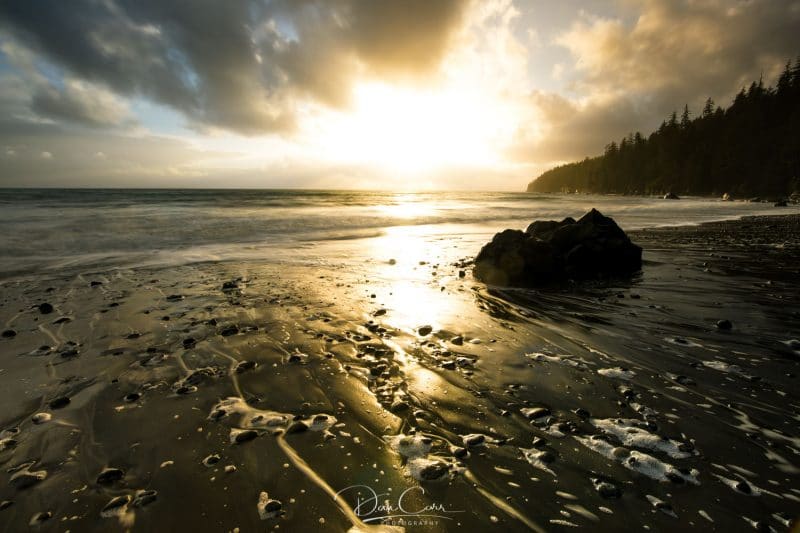 This small watermark is only ever used on low-resolution images though, because it could easily be cropped off. If someone does that, which sadly happens from time to time, at least they are left with a low-res image that they can't do much with.
The second kind of watermark I use is one that spans the whole photo. Sometimes I will combine two or three signatures, depending on the aspect of the image. This watermark is a much lower opacity, but spans a greater area. I use this kind of mark on high-res photos that are being sent to potential clients. The watermark doesn't have to be as clear because the client already knows who I am, so reinforcing my own name isn't a priority. What is a priority though, is making sure the watermark can't be easily removed, as it could be with the previous smaller version. I'm not saying that all commercial clients would try to deliberately rip you off, sometimes it's a simple mistake, but it has happened in the past and it creates a huge headache.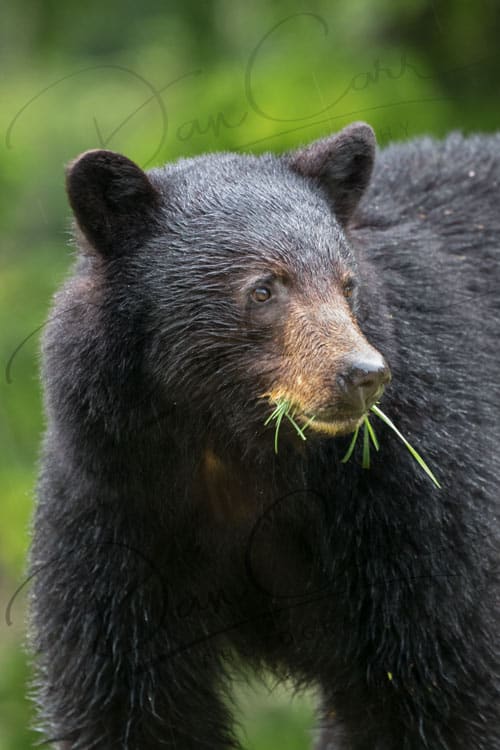 With this large mark, only faintly visible, it gives the client a chance to inspect the full image closely and potentially make a test print in their chosen size and medium if necessary. When they sign a license contract, I'll finally send them the un-watermarked version.
Video Tutorial