The MindShift Gear Phone Holster is an accessory phone holder that's designed to be attached to the shoulder strap or waist belt of your photo pack. It sells for $24.99.
The pouch is designed to hold even the largest of today's smartphones in the main zippered pocket, and an external stretchy pocket on the front can be used for batteries or a memory card wallet. I have been using a prototype of the Phone Holster for several months on my Rotation 180 packs, and I liked putting my Think Tank Secure Pixel Pocket Rocket card holder in there.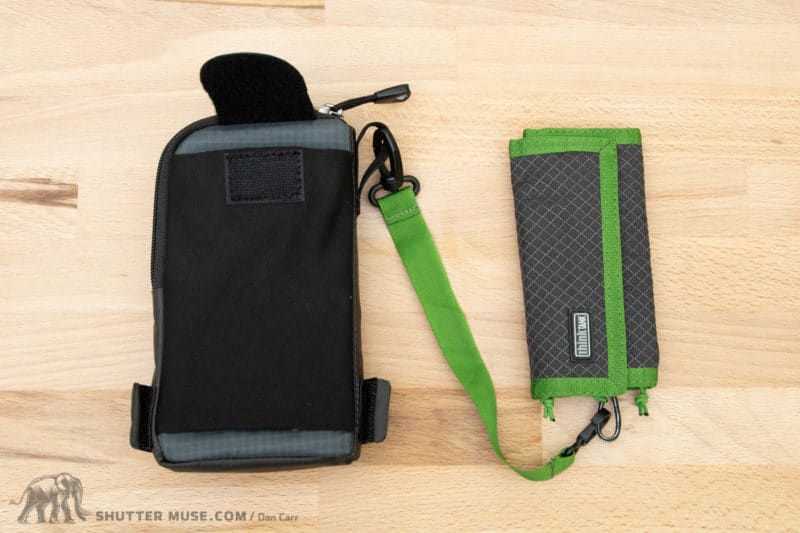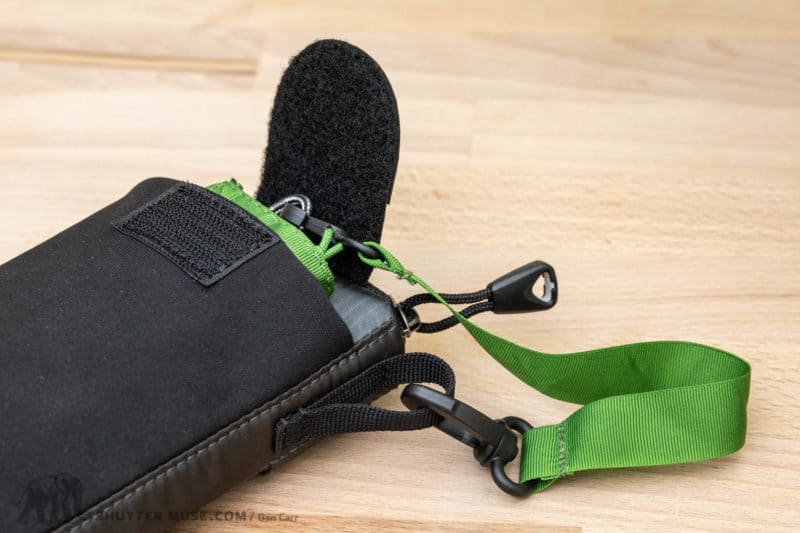 The holster can be attached to your camera bag in two different ways. Firstly you can attach it to a waist belt or other Think Tank Photo accessory belts, and secondly, you can attach it to the shoulder strap of your backpack. Either option works well, although the waist belt placement is not as practical on the Rotation series backpacks because it causes an issue when using the Rotation mechanism. I know in the photo it is shown mounted in this way to a Rotation Pro, but that is purely out of convenience when I was taking the pics.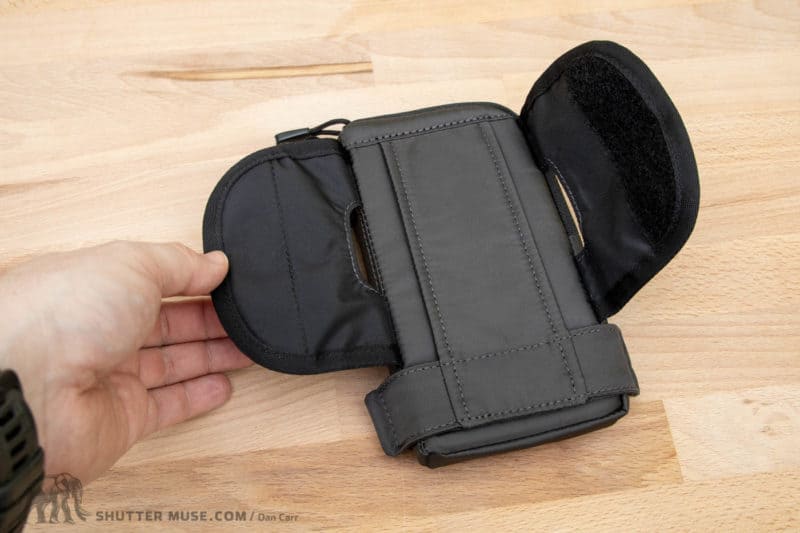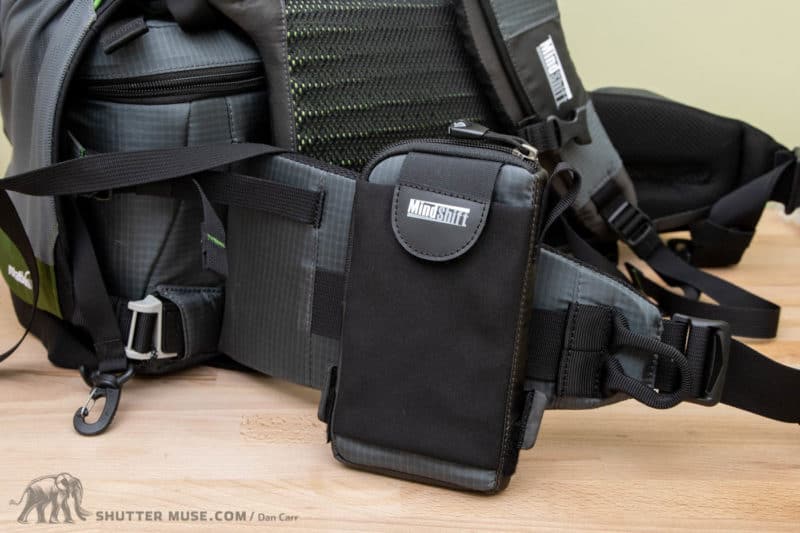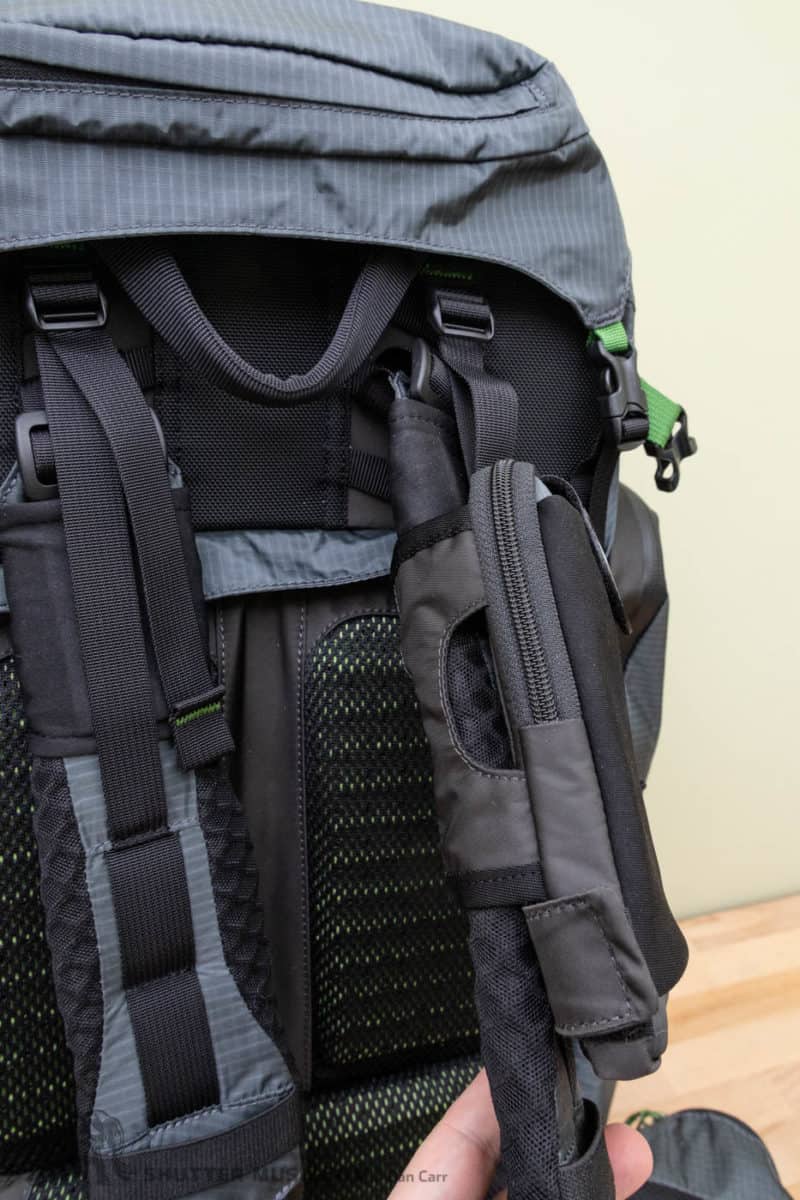 The interior of the holster is nicely padded, but it's also fairly tight. I was able to use my phone (iPhone 7 Plus) with its official Apple bumper-style rubber half case on it, but I don't think you would get a big chunky phone case in there like one of those big armoured Pelican ones or a Lifeproof case.
Overall, I like this as an optional accessory, although I must admit that I didn't always use it for a phone. In some cases I found myself putting my phone in my pant pocket out of habit, but then using the phone pouch to store my Garmin InReach, headphones, batteries, energy snacks or a small Anker USB battery pack that comes with me everywhere.
If you don't think you'd use it for a phone, consider some of those other scenarios. Especially with the stretchy front pocket, this is a very versatile accessory that can make all manner of small items easily reachable while hiking. And even though it's styled to match the latest MindShift bags, there is, of course, no reason why it couldn't work on any other camera bag or backpack that you might have. Don't forget that we have a ton of other MindShift gear reviews on this site.
Where to Buy + Deal