A few years ago we saw the re-birth of Sigma lenses. They lost their old Sigma stigma and went from being a brand I wouldn't have considered looking at, to one that I follow closely, and a brand whose lenses are repeatedly outshining those made by Canon, Nikon and Sony. I even purchased the Sigma 14mm f/1.8 ART myself last year and I absolutely adore it for astrophotography and northern lights photography.
They are, however, not the only brand that has designs on being the go-to third-party lens manufacturer.
It seems that we are now in the midst of a Tamronaissance.
According to B&H Photo, the E-Mount Tamron 28-75mm f/2.8 lens was the best selling lens last year, and the matching 17-28mm f/2.8 wasn't that far behind it. With these lenses receiving rave reviews for their optical performance, low price and unusually lightweight design, people immediately began hoping that Tamron would complete their holy trinity with a matching 70-200 f/2.8. At the end of 2019, they did just that when they gave us a first "development announcement" look at the upcoming Tamron 70-180mm f/2.8.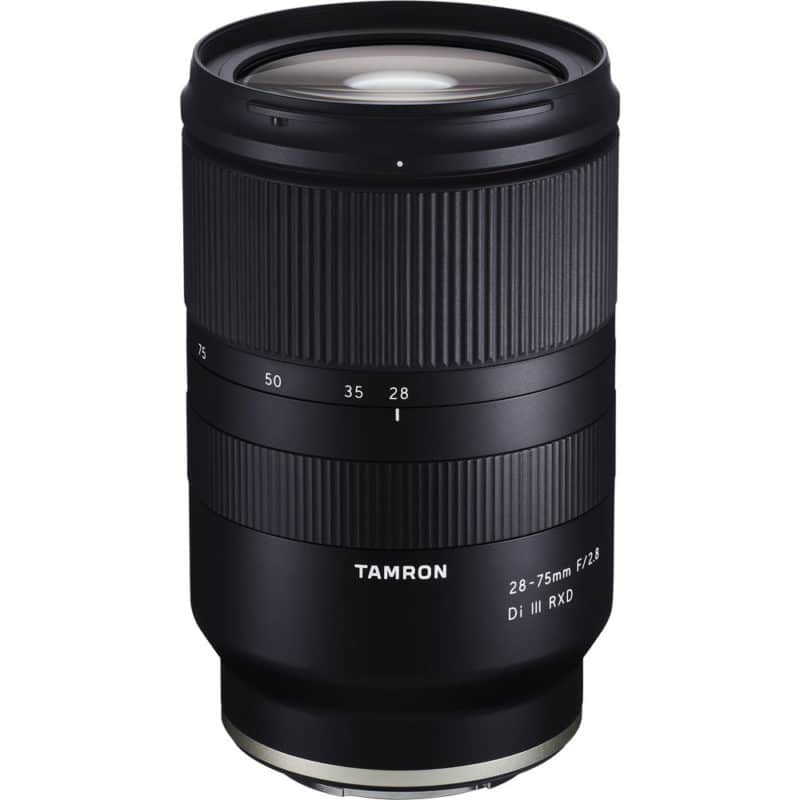 Wait, did I say 180mm? Yes!
Building lightweight alternatives to the monstrously heavy mirrorless lenses out there has always been part of Tamron's plan for their new native mirrorless lenses (E-Mount only at the moment, no word on Z-mount or RF). It's a smart move that immediately differentiates them from the crowd, along with prices that are roughly half those being charged by "the big three". Judging by the perpetual "out of stock" notices at retailers in 2019, it's a plan that has paid off big time.
By shaving 20mm off the end of the "standard" 70-200mm focal range, Tamron claims they were able to save 1.5lbs on the lens design, which they claim to be a 45% weight saving and a 25% decrease in lens length. That's huge! Or not, as the case may be.
The lens isn't shipping yet, but it's due in the spring so long as the Coronavirus doesn't shake up the timetable. I think this lens is going to be huge, figuratively, and when you consider it alongside the lightweight 17-28mm and 28-75mm lenses, you have a trinity that saves a significant amount of weight over other similar full-frame options, yet and still performs as good as, if not better than the more expensive first-party alternatives. In my own recent switch from Canon to Sony, the existence of these lightweight lenses even played a part in my decision-making process.
What about autofocus performance on this new lens, though? Well, the video below is in German, but if you skip to about the 2-minute mark you can see some AF tests performed with an older A7RIII. Even with that previous generation camera, the speed is incredible, thanks partly to Sony's openness to third parties about how their AF system actually works, and perhaps partly because Sony is the second-largest shareholder in Tamron… There's an interesting fact for you!
I'm excited. Not only about the prospect of this lens, and the next few years of the Tamronnaisance, but also to see how Sigma responds to someone coming in and stomping all over their territory.