The origin story of ProGrade Digital has been covered before on this site, so I won't go into great detail about it again. The short version is that the company was started by former Lexar employees who left when Lexar was sold by its parent company.
Since then, this relative newcomer to the photographic market has strongly positioned themselves as a go-to solution for professionals by releasing a string of high speed memory cards and several high-speed card readers to match them.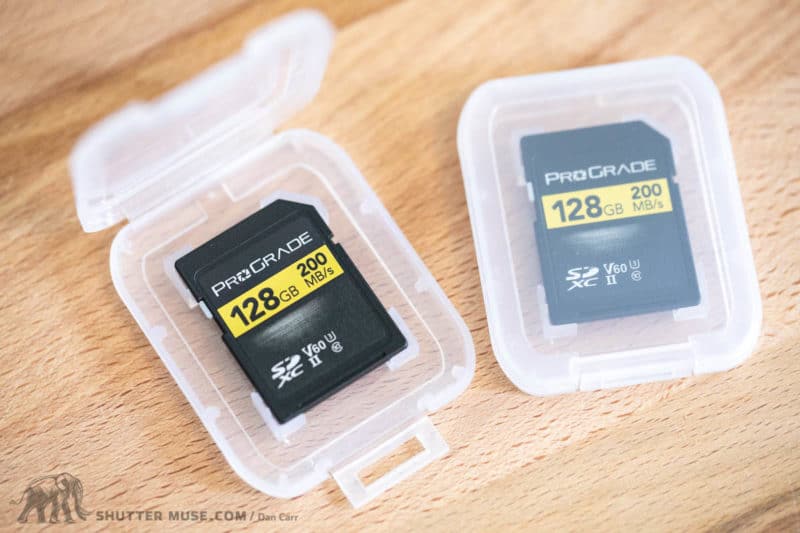 In a previous review I took a look at the company's first reader which was a combination SD and CFast reader. That first reader was launched with the company and their first CFast cards, but since then they have expanded to include a wide range of SD and Micro SD cards in the lineup, with CFexpress cards just around the corner, too.
As such, the collection of card readers has also been expanded to include a dual SD reader, a combo SD + Compact Flash reader and a dual Micro SD reader, all of which take on the same form factor of the original SD+CFast combo reader. Whilst I loved that original reader, it was of limited use for most people due to the relatively small number of cameras that adopted the use of CFast cards. I expect that these new readers will be far popular with a broader audience!
Whilst I use a variety of SD and Micro SD cards for my work, I chose to take a look at the SD Dual-Slot Workflow Reader because you can always use a Micro SD to SD card adapter to read Micro SD cards in an SD card slot. But you can't ever read an SD card in a Micro SD slot! Basically I think the dual SD Dual-Slot Reader is the most versatile. In fact, if you buy ProGrade digital's own Micro SD cards, they even come with the Micro SD to SD adapter in the box, or two of them if you purchase a double pack.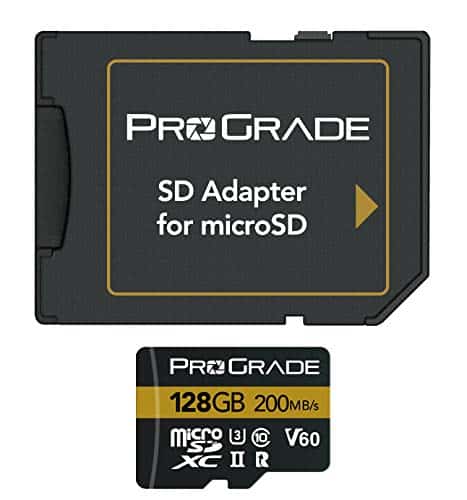 Once again I was impressed by this product from the very beginning, and the sturdy packaging with the satin print job really sets the tone for the product. Although it could be argued that the $79.99 price point will already have done that long before you actually receive your card reader. More on that price later on!
Inside the box you'll find both a USB-C to USBC cable and a USB-C to USB-A cable which will have you covered for connection to any modern computer. Since the reader uses USB 3.1 Gen 2, which is capable of speeds well in excess of any SD cards on the market, the cables won't present a bottleneck and both types of cable will produce identical read and write speeds.
Once you extract the reader from the box, the first thing you notice is how solid they are. This isn't some cheap, hollow plastic casing. It feels tough and ready for a lifetime of rattling around in the bottom of your laptop bag.
Also in the box you'll find small sticky-backed metal ProGrade plate for attaching to your laptop screen or LCD monitor. A magnet inside the reader then enables you stick the reader to your machine in order to free up some desk space. It's such a simple feature, but I love it!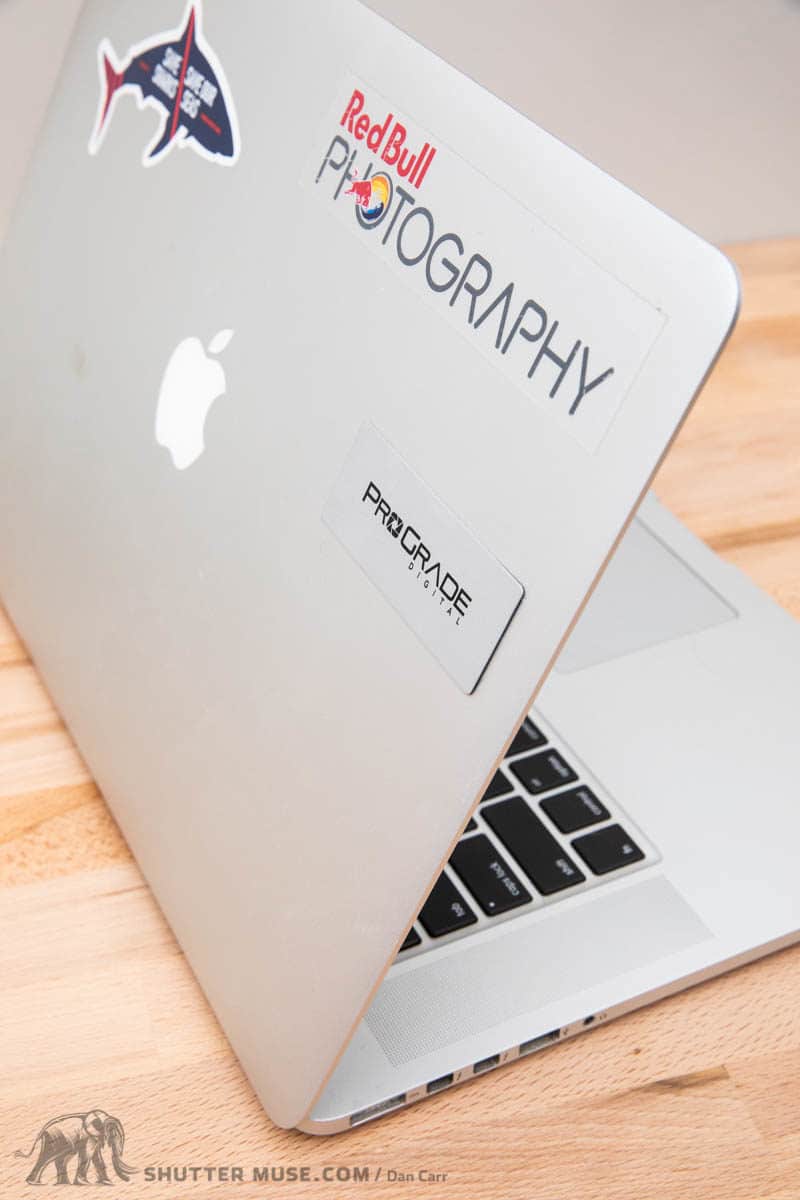 Now that I have two ProGrade Workflow readers, I also discovered that you can use the same magnets to stack them together. Funnily enough I hadn't seen this mentioned on their site, but I can confirm that it works perfectly and it would definitely be useful if you plan on getting a few different readers to build the ultimate memory card workflow solution. It's even possible to stack a pair of readers together and stick both of them to your laptop screen!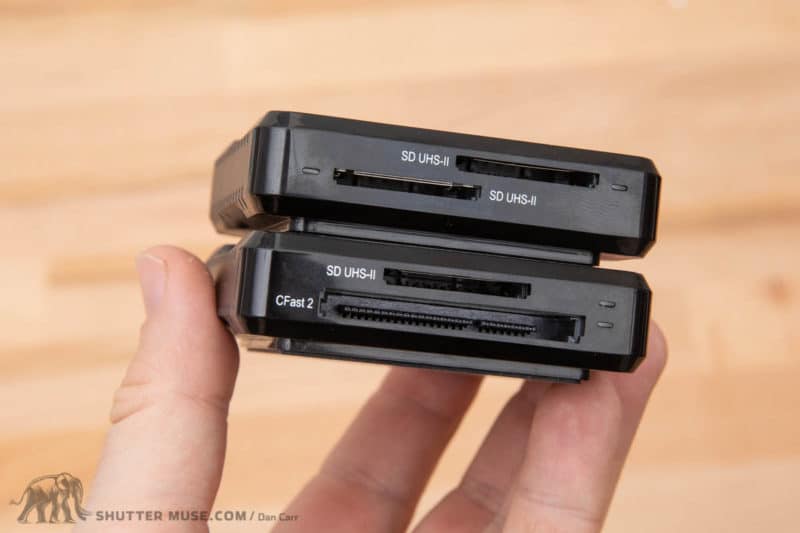 Speed Testing
The trouble with speed testing a memory card reader is that the results are really limited by the speed of the card you're using. Whilst the numbers might be less than useful for that reason, I can demonstrate some comparative results.
Using the SD card slot in my Macbook I'm able to get a read speed of about 88MB/s, so I used this as a benchmark. I then tested the same UHS-II SD card in the ProGrade Dual-Slot reader and achieved 149MB/s. Dramatically faster!
What this really goes to show you is how much faster a UHS-II class reader is, compared to UHS-I. If I'd had a 250MB/s SD card, I don't doubt that it could have reached those speeds as well, and you could do it with two cards simultaneously since USB 3.1 Gen2 is capable of a total throughput of 1.25 GB/s!
With 99% of people using card readers to read and ingest cards, and not write data to them, there's really no need to worry about write speeds. Read speed is the number that will affect the total time it takes to download the data from your cards.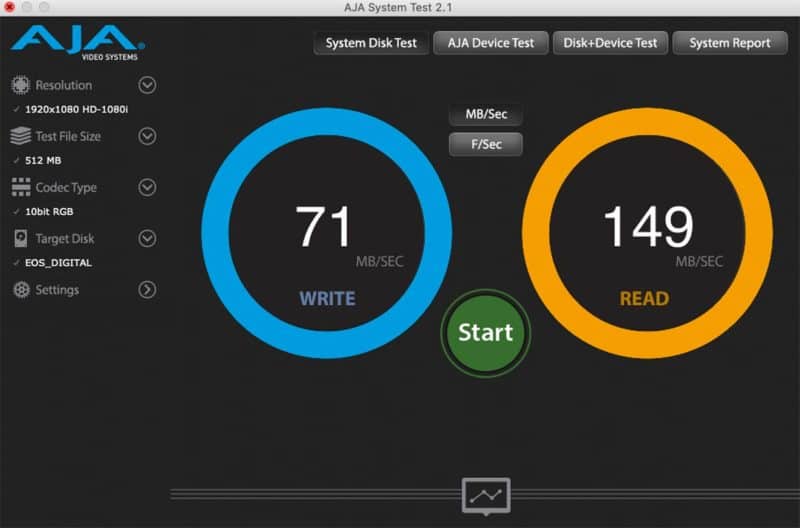 Conclusion
ProGrade are carving out a niche in the market for professional solutions, and the $79.99 price of this reader will definitely keep some people away from it. But if you're looking for a professional grade dual-slot reader to import vast amounts of images or video content simultaneously, this is a fantastic solution. If you're comparing this reader to a cheap UHS-I single-slot reader then this could save you hours of import time every single week when shooting large capacity SD cards. If that's the case, the price point really doesn't matter because your time is worth way more.
Whilst it's a good solution for a single SD card, it should be noted that to take real advantage of this reader you need to be working with software that's capable of importing footage or images from multiple cards simultaneously, otherwise there are single slot UHS-II readers on the market for much less money.
The real gains come from when you get back from your shoot and get a pair of 128GB (or more) SD cards importing and backing up simultaneously. That's when this really kicks your workflow into high gear! Most decent software can do this, even Lightroom, so it's just a case of getting that set up correctly with whatever you're using.
ProGrade Digital are creating a really great set of card readers with this design, and I'm sure we will see that expand to CFexpress in the very near future.
Where to Buy
Get your Dual-Slot SD Reader here at B&H Photo to support this site.