Think Tank has launched a new collection of bags called the PressPass series that harkens back to the brand's beginnings. The new series features a pair of multi-function shoulder bags that can also be worn as belt packs or slings and a third bag designed primarily as a sling.
Long-time Think Tank users might remember that some of the brand's original products in the 2000s were belt packs designed for sports shooters and photojournalists. The old Think Tank Speed Freak and Speed Demon belt packs were later followed by the Change Up belt pack, a bag that I was particularly fond of. Somewhere along the line, though, Think Tank's product portfolio expanded to encompass more mainstream styles of camera bags, and those earlier niche-use bags were discontinued.
The new PressPass lineup looks like a well-thought-out revival of this shoulder bag/belt pack combo, and I'm pleased to see the concept of a multi-functional bag has been expanded to include comfortable sling-style carrying on all three models. These bags can be used to carry a complete lightweight camera kit, or they can be used as a "lens changer," which is to say they carry some additional lenses for use on a camera body that is slung over your shoulder.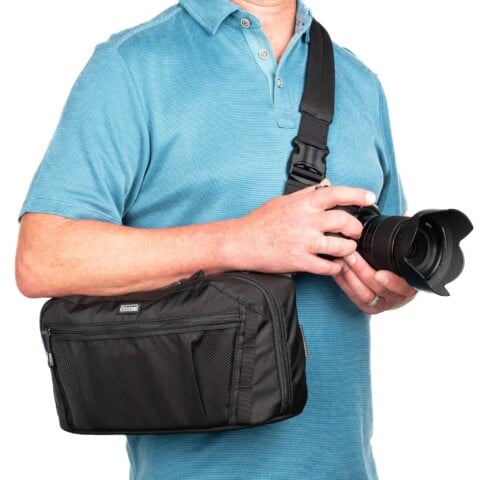 All three bags in the PressPass series feature front and rear pockets for storing smaller items such as a notebook, pens, memory card wallets, and camera batteries. Cleverly, the padding inside the main compartment can be removed entirely, and the dividers repositioned in a subsequently lighter, more compressible bag. With the padded cell removed, the PressPass bags will pack easily into a duffel bag for travel or the front stretch pocket of Think Tank's rolling camera bags.
Personally, I'm really excited about these bags, and I'll review one or more versions on the site shortly. I still use an old (now discontinued) Think Tank Change Up v2 belt pack for occasional event photography, and the new PressPass 10 looks like a great successor to that particular bag.
Think Tank PressPass 10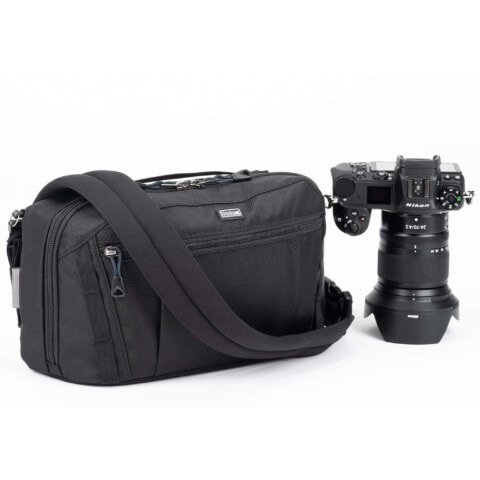 The PressPass 10 will hold three smaller lenses up to a 24-70mm f/2.8 in size, or a mirrorless camera with a 24-70mm f/2.8 attached. It can be worn as a shoulder bag, a belt pack, or a crossbody sling. The PressPass 10 is priced at $129.75.
Think Tank PressPass 20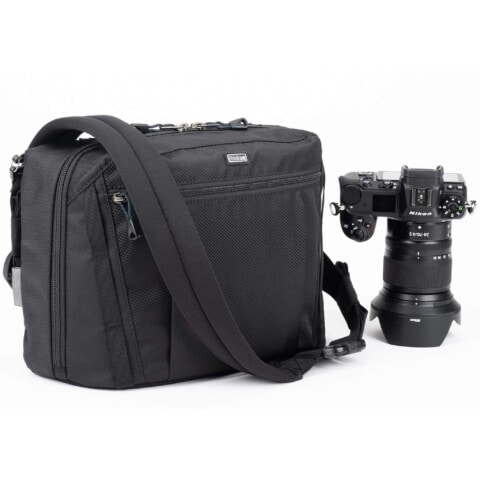 The PressPass 20 is designed to hold 3-6 lenses up to a 70-200mm f/2.8 in size, or a camera with a 70-200mm attached. It can be worn as a shoulder bag, a belt pack, or a crossbody sling. The PressPass 20 is priced at $139.75.
Think Tank PressPass Sling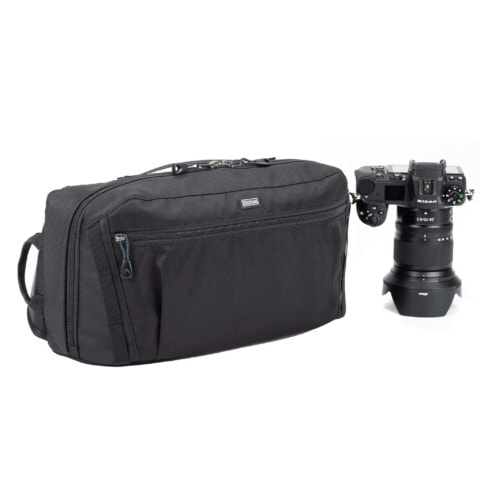 The PressPass Sling is, as the name suggests, only meant to be worn as a sling. It can hold 4-6 lenses when used as a lens changer, or it will hold a camera with up to a 700-200mm f2.8 attached. The Think Tank PressPass Sling is priced at $119.75.
Where to Buy
US Customers get a free gift when they spend over $50 in the Think Tank/MindShift online store after clicking this link. For more details, or if you have any issues, see this post.