The Ulanzi Travel Tripod, designed in partnership with Coman, is a lightweight five-section carbon tripod with a built-in inverted ball head. The tripod clearly takes design cues from the Peak Design Travel Tripod and the RRS Ascend-14 tripod, but it hits a much lower price point than either of these options. When Ulanzi offered a tripod for testing, I was keen to see how it fared.
Disclaimer: The tripod was provided at no cost for this review. No money changed hands, and Ulanzi was not allowed to see the review before it was published. This review is my honest opinion, and I pull no punches. We'll take a close look at the tripod's features, and then I'll put it head-to-head with the Peak Design Travel Tripod to see whether it holds its own.
The Confusing Ulanzi Tripod Options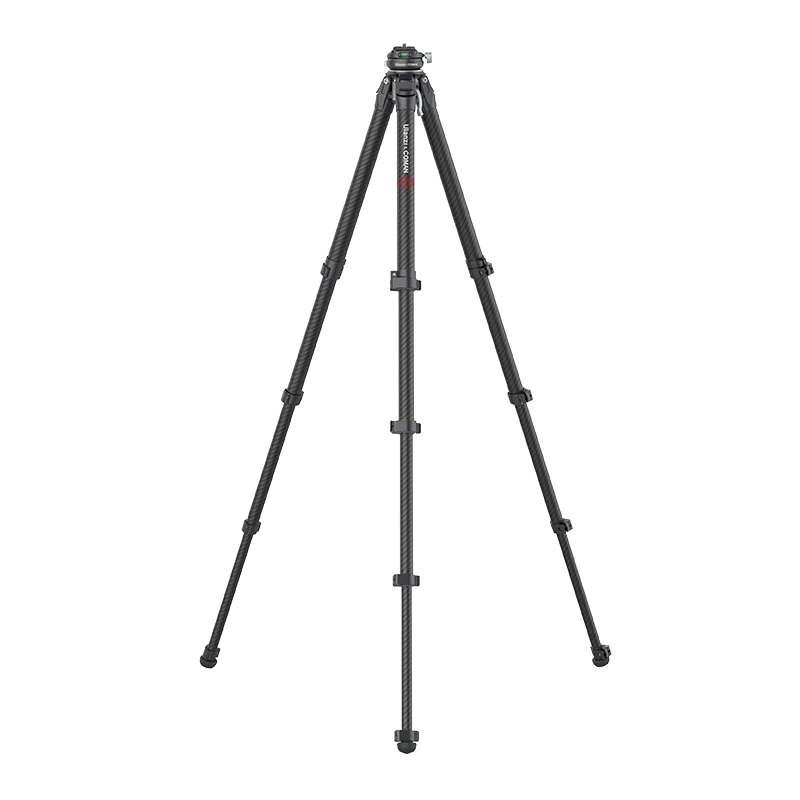 The Ulanzi Travel Tripod is available in two configurations. One is the Zero Y Travel Tripod and the F38 Quick Release Travel Tripod. The two look identical without close inspection of the images, but there is a critical difference. The Zero Y Travel Tripod features a standard Arca-Swiss compatible built-in ball head. The F38 Quick Release Travel Tripod features a built-in ball head that uses Ulanzi's own non-standard F38 quick-release system. A system that uses smaller plates than the Arca-Swiss standard.
Ulanzi Zero Y Travel Tripod -> Arca-Swiss Compatible.
Ulanzi F38 Quick Release Travel Tripod ->

NOT

Arca-Swiss Compatible.
The vast majority of people will want the Arca-Swiss compatible variation of the tripod so that they can use industry-standard camera plates, lens plates, and L brackets on their cameras. Those that end up with the F38 version of the tripod, by choice or by accident, will be limited to using the very small Ulanzi F38 plate that comes with the tripod.
Ulanzi supplied me with the F38 version of the travel tripod for this review. Even after looking at their website, I wasn't aware that there were two different versions of the tripod when they asked me if I'd like to review it; otherwise, I would have requested the Arca-Swiss compatible version.
Looking at the tripod photos, it simply never occurred to me that they would make their own slightly smaller-than-Arca plate standard. Why would anyone want that when there is also an Arca-compatible version available? The answer is that they wouldn't. But unfortunately, they might not know that until it's too late, and they try to buy an L bracket for their camera sometime down the road.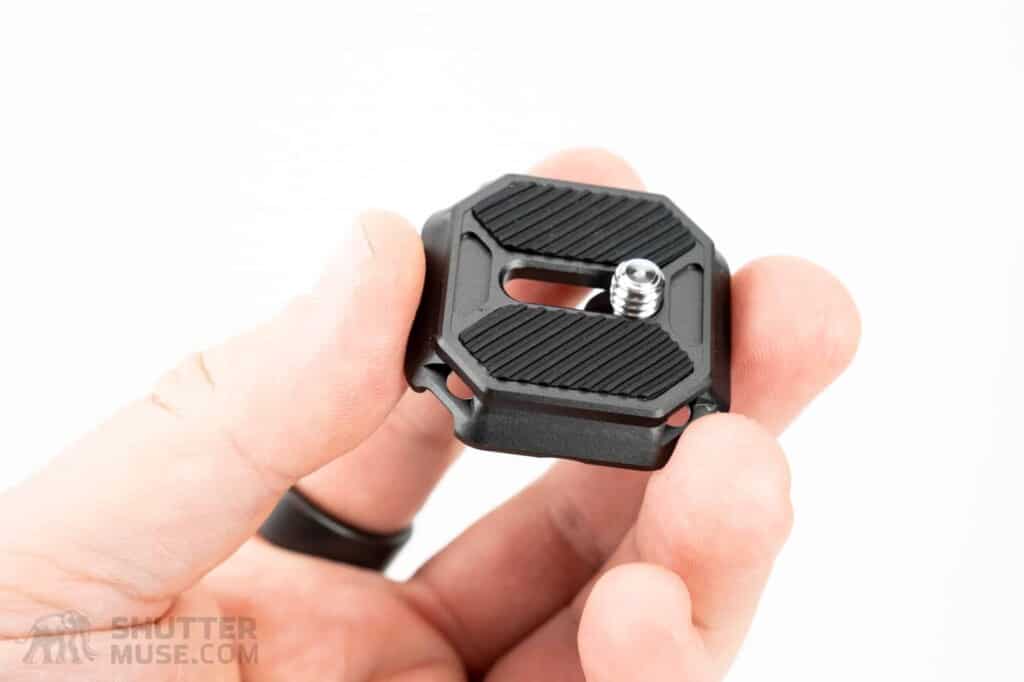 Ulanzi manufactures a range of photography and videography accessories that use quick-release systems built around three sizes: F22, F38, and F50. This includes things like microphone and monitor mounts, as well as cages, top handles, and ball-joint arms. The accessories look very useful, and I can see why Ulanzi created smaller-than-Arca quick-release plates for these small, lightweight items.
However, having tested the F38 plate on a Sony mirrorless camera with only a small 24-70mm lens, I cannot recommend it. The F38 plates are not large enough for even the smallest of mirrorless cameras in my collection. Let alone the larger Canon and Nikon ones I also own. I could not get enough friction from the plate's small surface area to stop a camera from rotating when positioned at 90 degrees for portrait orientation shots.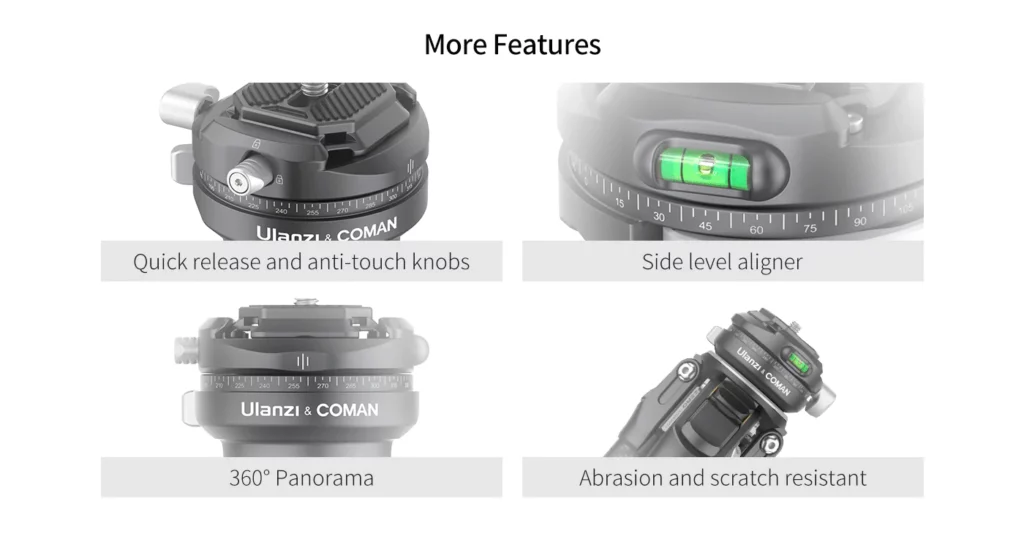 This put my review of this tripod in a strange place. I can tell you immediately that I do not recommend the F38 Quick Release version of this tripod. Anyone buying this version is just shooting themselves in the foot by not having access to standard Arca-Swiss compatible accessories. As we will see further into the review, the small F38 head on the tripod is also not without issues, even if you put aside the fact that the plates are too small and frustratingly non-standard.
But here's the thing. And this is a major SPOILER ALERT: This is a great tripod! And by that, I mean the tripod legs are great. So, despite not recommending the F38 version of the tripod, I do think the Arca-Swiss compatible version, called the Ulanzi Zero Y Travel Tripod, is an option worth considering. And for that reason, I urge you to continue reading this review.
After all, the legs of the two tripods are the same. That means the stability, weight, length, and height of the two tripod versions are also the same. And when I compared the stability of the legs to the similar Peak Design tripod, I was in for a surprise. More on that in a later section of the review.
Ulanzi x Coman Zero Y Travel Tripod Specifications
Folded Length: 423mm
Maximum Height: 1567mm
Minimum Height: 153mm
Official Weight: 2.4lbs/1.1Kg
Capacity: 39.6lbs/18Kg claimed
Leg Sections: 5
Head Capacity: F38 version = 3kg , Zero Y version = 5kg claimed
Price: $396
Ulanzi Travel Tripod Features
F38 Head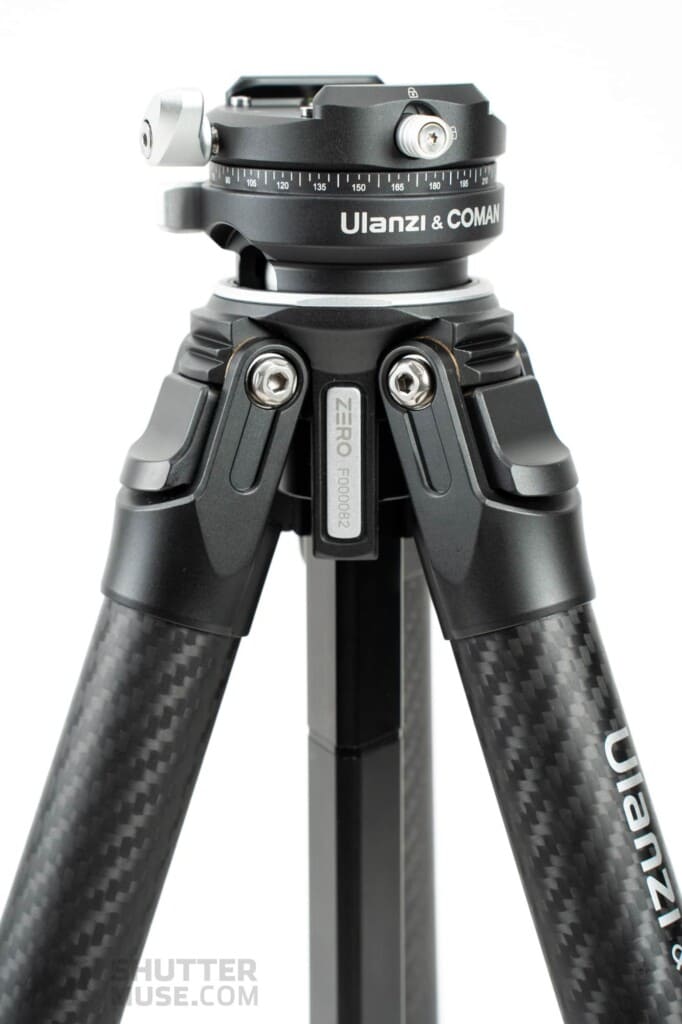 As noted earlier, the version I was sent for review is the F38. I've already explained why I think the Arca-Swiss version would be a better buy for most people, but I'll also outline my findings and feelings about the F38 head. I'm hoping to get my hands on the Arca-Swill compatible head at some point in the future, and I'll update this review if/when I do.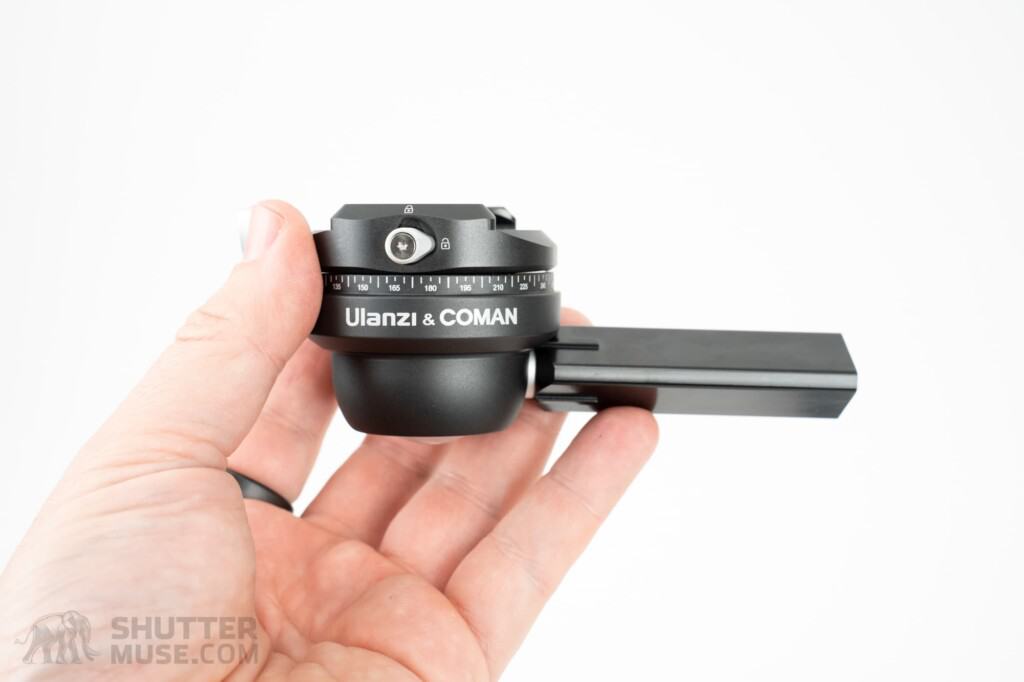 The F38 head uses a compact inverted ball head design with a locking lever to loosen it. Sitting above the ball is a panning clamp that rotates 360 degrees and is locked by a much smaller locking knob. Unfortunately, the head is a victim of its own compact design. The locking knob for the panning base contacts the bottom of the camera when placed in the orientation shown in the photo below. The knob can be pulled out and repositioned, but the whole thing is just too fiddly. While you can position the camera at 90 degrees to this orientation in the clamp, surely the bubble level was designed to face the photographer?
Speaking of the bubble level, its side-mounted location means you can only level the camera on a single axis. The benefit of a panning clamp above the ball on an inverted ball head design is that it's good for panoramic photography. However, the panning clamp must be perfectly level for accurate panoramic stitching, which cannot be achieved with a single-axis bubble. The head needed a bubble level on the top of the clamp. With that, you could create a perfectly level panning platform, leveling your horizon and fore-aft tilt.
To make things worse, inexplicably, the Arca-Swiss compatible version of the head does have a top-mounted bubble level just as such a head should do! Yet another reason why the F38 version of this tripod should be ignored.
Portrait Orientation
Normally with a lightweight travel tripod, it's much more stable to use an L plate on your camera to flip its orientation 90 degrees for portrait shots. However, as we already discussed, the F38 head uses Ulanzi's non-standard F38 plates, and there are no L plates. This means the above configuration must be used for portrait orientation. Even with this relatively small Sony mirrorless +24-70mm f/2.8 setup, it creates huge torque on the quick-release plate. No matter how hard I tightened the base plate, I could not stop the camera from drooping. I really found myself getting frustrated with this F38 standard and the F38 head. It unnecessarily hampers what is otherwise an excellent set of tripod legs.
Center Column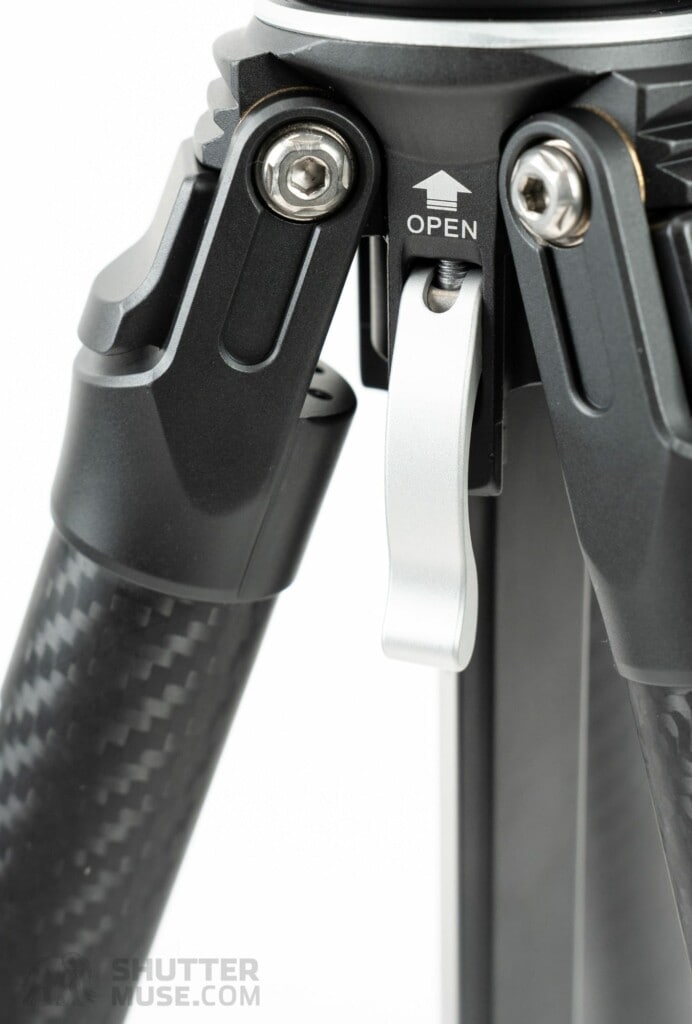 A lever on the side of the tripod, similar in design to one found on a Really Right Stuff Ascend-14 tripod, allows you to raise the center column. Note that you must raise the column at least a small amount to allow the ball head to move freely. The lever locks securely, but I will always caution readers about center column use, as with any other travel tripod review.
More than anything else, raising the center column will lower the tripod's stability. For the sharpest images, particularly in windy conditions, you should always try not to raise the center column unnecessarily. In this case, it must be raised slightly to release the ball head, but only go beyond the minimal amount if it's absolutely necessary.
Low Mode
Flipping the integrated ball head to one side reveals a hole in the ball. When the included 2.5mm hex is inserted into the hole, you can unscrew the lower section of the center column. You could do this to save some weight, or you could do it to allow the tripod to reach a lower minimum height. Generally, I try not to use skinny center columns on travel-sized tripods as they add huge instability. I usually run a shortened center column if the option is available.
Leg Locks
The Ulanzi travel tripod's five-section legs feature four metal leg locking levers. These leg locks are great. They are easy to operate, even with gloves on, and they lock the legs securely with minimal effort—top marks in this area. I wouldn't change a thing.
Unscrewing the hook on the bottom of the tripod's regular center column reveals a small hidden 2.5mm hex wrench. This wrench is used to remove the center column's built-in inverted ball head and tighten the screw on the included quick-release camera plate.
This tool is poorly designed and has the feel of a feature that someone thought would look good on a spec sheet or in photos. A 2.5mm size is non-standard for tripod quick-release plates. 5/32″ is used for almost all camera and lens plates, so you may find that any existing camera tools you use will not work well with this tripod.
The straight design of the 2.5mm tool also gives you zero leverage when tightening the quick-release plate or loosening the built-in head, forcing you to try and tightly grip -with your fingertips- the sharp-edged hook. I could not get the F38 plate tight enough with this tool, and I had to find a proper right-angled hex wrench in my toolbox.
What's silly is that the complexity of this hidden screw-in hex wrench costs far more money than including a simple right-angled hex wrench in the box with the tripod. The tool I ended up using from my toolbox probably had a value of just a few cents. The fiddly custom screw-in tool isn't an efficient use of manufacturing cost.
And if we're comparing this tripod to the Peak Design Travel Tripod, which Ulanzi clearly wants us to do, Peak Design includes a perfect, foldable right-angle hex wrench that is so good I keep it in my bag even on days when I'm not carrying the PD tripod.
Included Spiked Feet
The tripod comes with three tiny spiked feet that screw into the tripod legs using the included hex wrench for leverage. Spiked feet are always helpful in shooting on soft ground, such as wet grassy areas or mud. Some spiked feet can be beneficial in icy conditions, but such feet must have very sharp spikes. The spikes on the Ulanzi Travel Tripod are not sharp enough for use on ice. While they may have limited uses, it's always nice to see spiked feet included with a tripod. Many other companies will charge you extra for these accessories.
Included Tripod Bag
The Ulanzi Travel Tripod comes in a simple padded bag with a skinny shoulder strap. The bag is nicely made but offers little in the way of impact protection. It's a great little bag if you want to keep the dings and scratches off your shiny new tripod, but I would pack mine into something more substantial if I put this into a checked duffel bag for air travel. Either that or I'd make sure it was carefully wrapped in clothing. The bag has no internal or external pockets, so there is no convenient place to store the tripod's accessories, such as spiked feet.
Included Center Column
As I have already mentioned, buying the Ulanzi Travel Tripod has been made overly complicated by the multiple versions and then the multiple packages available for these multiple versions. If you buy the F38 version of the tripod, you will also receive an additional center column. If you buy the Zero Y version of the tripod, you must spec the center column as an additional option. At first glance, this looks like it would be a good way to mount a standard ball head onto the Ulanzi Travel Tripod legs. That is until you realize that the stud on the center column is a 1/4″ 20 stud instead of a 3/8″ 16 stud.
Every ball head and fluid head I have ever used has a 3/8″ 16 thread. I have absolutely no idea why Ulanzi would put a 1/4″ 20 stud on this column! None whatsoever. I thought perhaps they made heads with 1/4″ 20 threads, but even the U-190 Fluid Head, sold as a package with this very tripod, has a 3/8″ 16 thread on the bottom! To use this additional center column with any ball head or fluid head, even Ulanzi's own heads require you to fit a 3/8″ to 1/4′ reducer bushing.
I don't consider this an acceptable full-time solution. Bushings are easy to break and easy to get stuck. I will use one in a pinch to temporarily solve a problem, but I would never buy a product or recommend a product where you are essentially forced to use a reducer bushing. As such, I consider the included additional center column useless and of zero value when considering the tripod cost. When I asked Ulanzi about this and whether they would be making a column with a 3/8″ stud, they said, "we're considering making one as lots of users are complaining about this."
A secondary issue with the optional flat-topped center column is that it cannot be shortened to get a lower shooting angle. The center column with the attached ball head can be shortened to reach a minimum height of 15.3 cm, but if you want to use your own ball head, and thus this optional center column, your minimum height will be substantially greater at 29cm.
Accessory Thread
Small accessories with a 1/4″ 20 thread can be mounted to the side of the tripod. However, they should only be extremely lightweight items, given the relative instability of any travel tripod. I wouldn't go much beyond something like a lightweight shotgun mic.
Can You Use a Regular Ball Head on the Ulanzi Travel Tripod?
Technically, yes, you can use a regular ball head on the Ulanzi Travel Tripod. Both the F38 version of the tripod and the Zero Y version are available in a bundle with the optional center column that allows you to use your existing ball head. The column can also be purchased at a later date for $29.95.
Having said that, as I detailed in the previous few paragraphs, you will need to use a 1/4″ to 3″8 bushing to mount your head on that column, and I do not recommend doing that. In other words, until Ulanzi delivers a center column with a native 3/8″ 16 stud, I do not recommend buying this tripod to use with your own ball head. That's a shame because the tripod legs are fantastic. It's a real disappointment that I can't use other ball heads on it satisfactorily.
Ulanzi Travel Tripod Vs Peak Design Travel Tripod
The Ulanzi Travel Tripod takes more than a few design cues from the popular Peak Design tripod, so many people are interested in how the two compare. I have been using the Peak Design tripod for several years, so I'm able to make a direct comparison.
The Ulanzi tripod is noticeably more stable than the Peak Design tripod at all heights. There is less flex in the Ulanzi tripod's cylindrical legs, and vibrations are dampened much more quickly. In terms of overall stability, it's a win for the Ulanzi tripod. Interestingly, the Ulanzi tripod manages to do this while being slightly longer and lighter than the Peak Design Travel Tripod.
The base configuration of the Ulanzi tripod weighed 1127g on my scales, whereas the Peak Design Carbon tripod weighed 1307g. Perhaps even more interesting it the price difference: The Ulanzi is just $369, whereas the Peak Design tripod is $649. The Ulanzi tripod, made from carbon, actually undercuts the aluminum version of the PD travel tripod by $10.
In summary, the Ulanzi tripod is lighter and more stable than the Peak Design tripod while offering increased maximum height at a price that is 43% less. This is quite remarkable. The biggest issue with the Ulanzi tripod compared to the Peak Design tripod is that the Ulanzi optional center column inexplicably comes with a 1/4″ 20 stud instead of the 3/8″ stud you'll need if you want to use your own ball head.
Peak Design, on the other hand, got this right. Their optional Universal Head Adapter has the correct 3/8″ 16 thread and pairs well with small and medium-sized ball heads. The center column can still be shortened when using their Universal Head Adapter, meaning those that use their own ball head can still reach the same minimum height as those that opt for Peak Design's built-in head.
Conclusion
This is a difficult conclusion for me to write because I was both frustrated and delighted by what I found while testing the Ulanzi Travel Tripod. On the one hand, the carbon legs are remarkably stable for their size and weight, easily outperforming the Peak Design Travel Tripod, which costs considerably more money. I honestly wasn't expecting that result.
However, this tripod is not without issues. The Ulanzi Travel Tripod is available in two versions: The first is the F38 Quick Release Travel Tripod which pairs the excellent carbon legs with a built-in ball head that uses Ulanzi's proprietary F38 quick-release system. The F38 plates are smaller than Arca-Swiss size, making this head completely incompatible with a whole world of standardized Arca-Swiss accessories such as L plates, camera cages, and lens plates. I do not recommend this version of the tripod at all. Unfortunately, this is the version of the tripod I was sent for testing.
The second version of the tripod is called the Zero Y Travel Tripod. This pairs the same excellent carbon legs with an Arca-Swiss compatible head that should be a much better fit for most people. The problem I have right now is that I have not tested this head. Judging by the pictures, it solves the issues I had with the F38 head, but it has to come with the caveat that it is, at the moment, untested. I'd like to test it in the future.
The other thing you must be aware of when considering the Ulanzi Travel Tripod is its botched compatibility with regular ball heads. There's no other way of saying it. The optional center column with the flat base, designed to be used with your own existing ball head, has a 1/4″ 20 stud on it instead of the 3/8″ 16 studs found on 99.9% of ball heads. Even Ulanzi's own heads have a 3/8″ thread, so I have no clear idea how this passed from the drawing board to production. Secondly, the flat-topped option center column cannot be shortened, leaving its minimum height larger than desirable.
It's clear that Ulanzi went after the Peak Design Travel Tripod and the RRS Ascend-14 when they created this product. Elements of both can be found in the tripod's design. In part, they succeeded, having produced a remarkably stable set of carbon legs for a fantastic price. Unfortunately, they stopped short of creating a better solution for using 3rd-party ball heads. Something that was done perfectly well by Peak Design and RRS. I'm hopeful Ulanzi will release a new center column to correct this issue. They were so close to hitting a home run with this tripod!
Where to Buy
As always, I appreciate it when you use our links for your purchases. The Ulanzi Travel Tripod is available directly from the Ulanzi web store, or on Amazon at the following links: