Digital Asset Management (DAM) can be defined as highly efficient software that organises and process files whilst advocating collaboration and file sharing of your digital assets. These assets could be documents, photos or videos (amongst many other file types). Whilst it might seem easy at first to create new folders in 'My Documents', the more projects you create the harder it is to access and remember where they're all stored and sorted. This is where DAM can make a huge difference to how you organise your assets to increase work productivity
DAM is also important for file safety, security and can even watermark your images for copyright protection (which is a common issue in the creative industries). You can even set parameters that allow permission to certain users (such as clients, employees, friends and family etc) making it great for receiving comments and feedback.
If you're thinking about delving into the world of DAM software to manage your files, but you're not quite sure where to begin then this guide will advise you on what to look for as well as some of our personal recommendations.
What to look for in DAM software
SaaS
Perhaps your computer or laptop doesn't have the capacity to make room for your ever-growing files. This is where "software as a service" (SaaS) comes in. This is a hosted service allowing you store files online as opposed to on-premises. Instead of classic on-device installation, SaaS offers a cloud-based system for use via the internet and is used highly by researchers and planners across a variety of fields.
Collaboration and sharing
Giving recipients the option to view and comment on your projects is vital for collaboration and improvement – software such as MediaValet (which we'll discuss later on) allows anyone who has permission to view your documents to comment (which doesn't change the content you've shared, it's only supplemental).
User-friendly features
User-friendliness is vital as it's allows you to teach others how to use the software easily and effectively so they can make use of it themselves.
Depending on your budget – a feature we highly recommend is looking for the DAMs ability to store an infinite number of files and share with just as many users as you'd like.
Generally, most DAM software already consists of ample storage space which is great for keeping costs little or non-existent.
Third-party integration can make life that bit easier – for example, if you have a WordPress site then looking for DAM software that allows integration of WordPress for easy CMS editing will make your experience with DAM even more productive.
Support system availability
The software companies we are featuring today contain notable support teams for burning questions you might have on their applications via phone, email and even live chats. Some if not all notable DAM software's come with specialist training which is great for independent and solopreneural businesses needing the support (usually an account manager will do live video on in-person demonstrations).
If you're stuck for choice – make use of review sites
With the abundance of innovate DAM software out there – it's very easy to get bogged down with all the benefits and features. You might find one piece of DAM software that's absolutely perfect for file viewing but rubbish for sorting and cataloguing. This is why we recommend using sites like Capterra and G2Crowd for detailed reviews and customers in a digestible form. Comparison sites like these also list the features and benefits against other DAM software so you can quickly narrow down your search to the ones that are worth looking into.
Without further ado, here are our top recommendations of some of the best DAM softwares to live by:

Camera Bits invented Photo Mechanic for easy photo tagging and browsing. It supports the initial capture of photos from the camera, previewing and making selections, and tagging each photo with various types of IPTC metadata such as captions, keywords, and copyright notices.
What sets Photo Mechanic apart from most DAM software is its "IPTC Stationary" concept – although widely used, it means you can encode and decode your assets with the most popular photo editing software's you're likely to already use.
Photographers can use Photo Mechanic to apply tags, colour classes or start ratings next to each photo that you can then use later to filter through your images.
ACDSee (PC and Mac)

ACDSee has been around since the early days of digital photography and is very much up there when comparing it to the likes of Lightroom. It boasts a modal interface and uses metadata to arrange photos – which is a particularly useful feature especially if you're using multiple cameras as it sorts the images based on their original source – for example, the metadata of your files will detail what camera your images were shot on, or the name of the PC a document was originally written on..
Renaming images is a breeze with tier batch processing feature – batch processing essentially allows you to easily resize, edit and rotate multiple photos en mass.
Another beneficial feature is its prompt to ask you to backup files. This is easily done by creating a backup schedule within the software for dates/times that are best suited to your needs (it also stores these backups in file locations you preset yourself) – as photographers this is highly important should anything disastrous happen with our precious photos.

iMatch has the ability to manage your files where they are originally stored (also known as 'referenced files') – meaning you do not need to move them to a specific location for iMatch to pick them up from. It's great software for beginners new to the world of DAM due to its ease of navigation and features but is also just as powerful for professional use.
It supports metadata formats including (but not limited to) IPTC and XMP amongst many others. iMatch also comes with a sophisticated metadata editor to create quick lists and batch edit, as well as a variety of templates to speed up your workflow.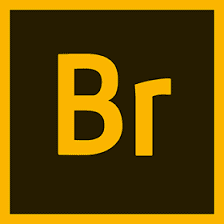 Besides its highly advanced batch editing system – Adobe Portfolio is another feature that allows you to build your website with the assets you've imported at hand due to its ease of uploading files directly to an Adobe Portfolio (if you own one). If you are planning on exporting directly to Adobe Stock – any keywords assigned to your assets will be automatically added so you won't have to re-tag your images – making workflow that extra bit quicker.
Its Extensible Metadata Platform (also known as XMP – a file-labelling technology) tagging is specifically used in Adobe Suites. It is a highly beneficial way of searching through your assets with ease and is also highly regarded for its ability to purge cache of old assets that are likely no longer needed (which in turn increases the software's overall performance).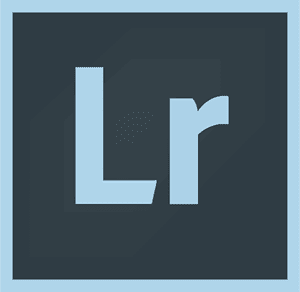 Lightroom Classic CC is fantastic for its ability to automatically store every imported asset on the cloud. Our essential training course at LSP covers the basics from file management (including importing, keywords, Meta Data and collections). The interface itself is highly adaptable, especially if you're new to DAM and photo organisation. Its search feature is highly regarded as it retrieves all matching strings (search terms) related to any assets you've ever imported – essentially, you'll get what you search for!
Thumbnails of your photos/videos include any keywords, copyright information or captions you add manually (also known as IPTC metadata type) will be attributed to and embedded within your assets, based upon saving to a specific file, which is highly useful for identification.

One of the biggest DAM features of MediaValet is its Cloud-based global network – which means it operates purely over the internet giving it a huge advantage from a sharing point of view. Originally built for Microsoft Azure (a set of cloud-based services for creatives and developers, much like the Adobe Creative Cloud) – MediaValet is perfect for enabling asset browsing using permission-based categories for secure search strings and viewing of files.
It's used highly in the Healthcare, Education and Tourism industries for its easy-to-use interface, 24/7 customer support and advanced integration. This makes it great for beginners in the photo-organising world as it's versatility makes way for more advanced DAM software should you ever need a change.
WebDAM (PC and Mac)

WebDAM is perfect for those wanting something a bit more granular when it comes to photo organising. Upon downloading your assets you're able to edit, convert and crop photos for your liking which is perfect for speeding up workflow. With a hefty analytics tool you're able to monitor the impressions your assets are receiving and optimise based on your investments into this powerful and versatile DAM software.
Antonio Leanza from The London School of Photography (LSP) runs an institution that provides industry training in photography through a variety of different courses and workshops to help aspiring and professional photographers reach their career goals.

As an artist, coach and teacher, he has developed a new way of teaching due to his extensive experience lecturing at LCC for over ten years and for Ilford Film across the UK. He focuses on helping students invest in their creative processes and inspire a transformational learning experience. The team at LSP believe in helping students achieve their full potential as creative individuals to realise their aspirations in the photographic world.