I stumbled upon this quite by accident, but it was immediately something I put to use, and it might save a few people some money so I thought that it would be well worth sharing. Particularly while we are all tightening our belts during COVID-19.
Every photographer who is running a business will need a way to create an invoice and take credit card payments from time to time. Depending on the type of photography you do, this might be a weekly occurrence, or it may be less frequent. The days of creating an invoice in a word processor and then manually taking a credit card payment are long gone. I suppose you could ask for a cheque, but cash flow is important to most people and the ability to get your payment in a much faster manner is usually desirable. If you give people a fast and easy option to pay with a credit card, they will usually do it, and they'll usually do it much faster than if you asked them to mail a cheque.
There are many services out there that help small business organize invoices and take credit card payment. From the regular list of options, my favourite is Freshbooks. I love what they do, but that's not what we are going to talk about today.
Services such as Freshbooks require a monthly subscription, and although they do much more than just create invoices and take payments, if you're someone who needs to take credit card payments infrequently, you might not be happy about paying the monthly subscription fee.
This is where Stripe can come in handy. Stripe is a payment processing company, and for many years they were simply the "back end" for online stores. Set up your online store, tie it to Stripe, and they would handle all the credit card payments.
Things have changed. I was in my Stripe account recently and I noticed that it now contains the ability to generate invoices and accept credit card payment via email. I tested it all out by invoicing a client and found that not only is it quick and easy to get started, but the emails and subsequent payment system also look and work great for the customer. The best part? There is no monthly subscription for a Stripe account!
Unlike some other services, you can also invoice people in just about any currency you can think of. When you create a new customer in the system, simply choose their (or your) preferred currency in their profile. This was a particular pain in the ass when I used to use Quickbooks online for this purpose. They would only allow me to charge in my home currency of Canadian Dollars, even though industry standard for much of my work was all set in USD. It's my understanding that Square, another popular online payment service, also suffers from this single currency issue, thus making Stripe a much more versatile choice.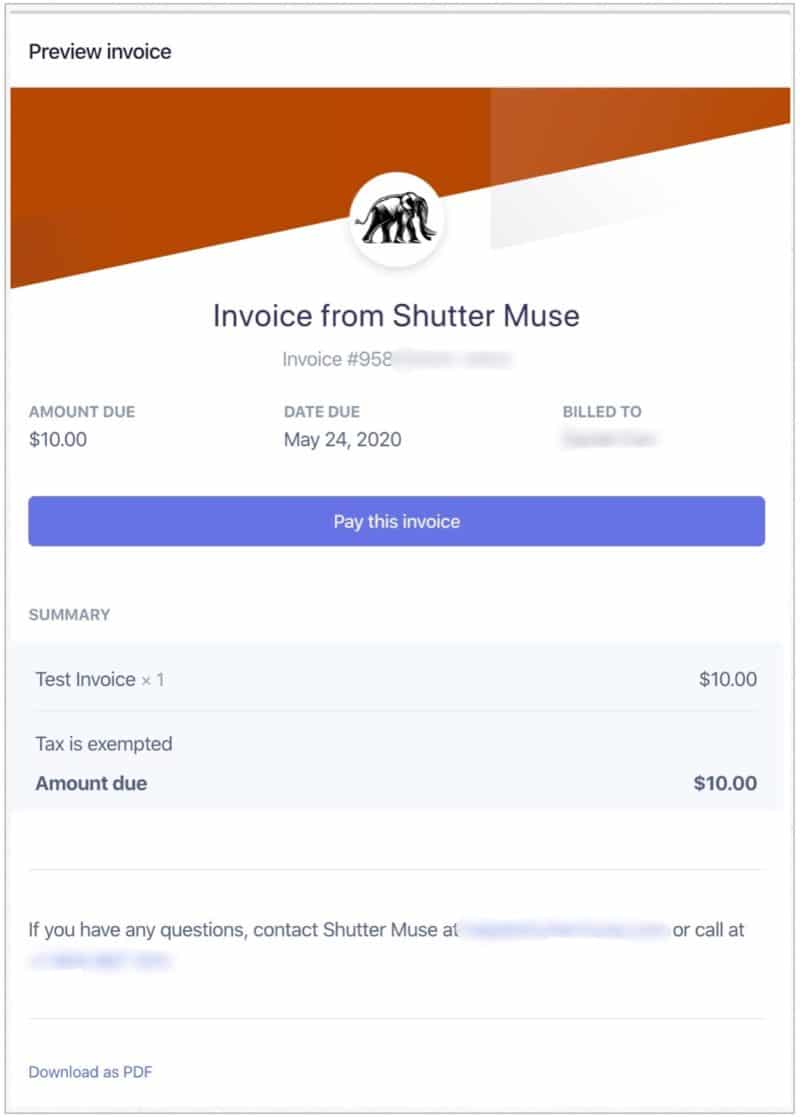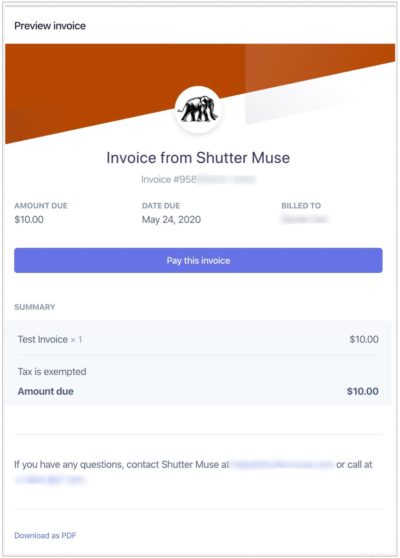 Yes, stripe takes a small fee to process the payment (see here for details), but it's currently 2.9% + 30c per invoice. And guess what? As far as I know, all the other services such as Freshbooks, Quickbooks Online etc. take the exact same fee when you use their system to create an invoice take a payment. I wouldn't be surprised if they are even using Stripe on the back end of their systems.
Effectively this cuts out the middle man and gives any small business a way to create great-looking invoices and take payments will all major credit cards without paying a monthly subscription fee. I think this is pretty awesome 🙂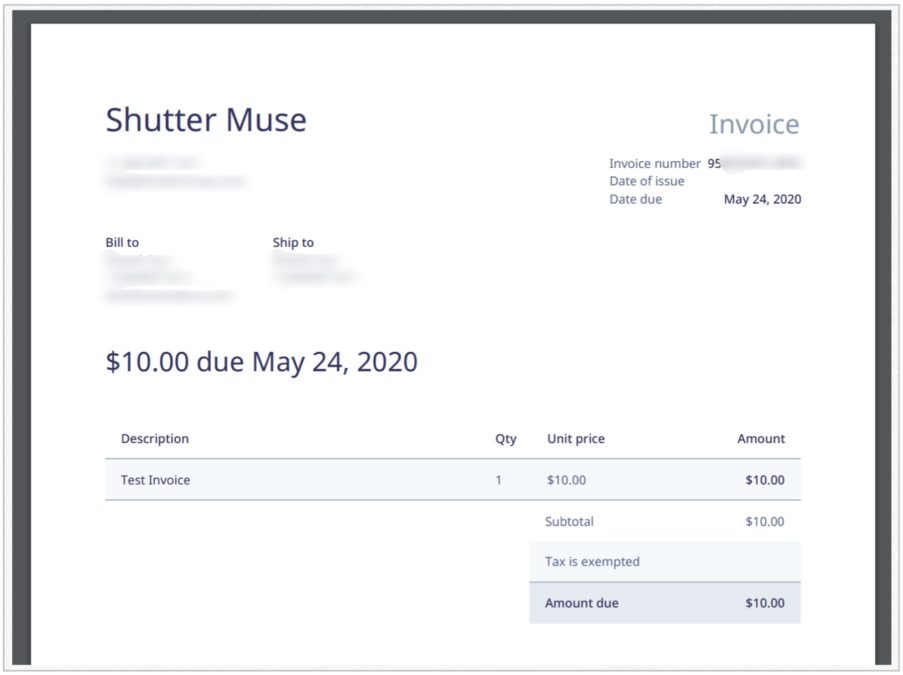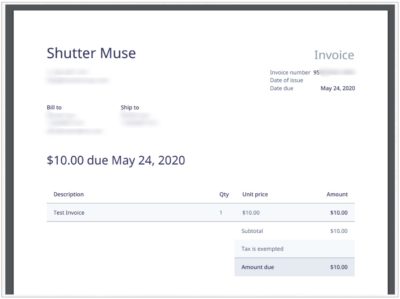 The downside is that it lacks some of the fancy features of Freshbooks, such as the ability to create project quotes, and follow up automatically with people that haven't paid you. If you're a power user collecting a lot of credit card payments every month, I'd say Freshbooks is absolutely worth the cost (and it'll handle your expense tracking automatically). But if that's not you, and you only need to charge for one or two print sales or photo sessions a month, then setting up a free account with Stripe might just be all you need.