PolarPro seem to be best known for their comprehensive selection of filters for DJI drones, but today they have launched a new filter system for photographers that looks rather intriguing.
Called the Summit system, it features a collection of ND and graduated ND filters that are surrounded by a metal frame, as well as a dedicated lightweight filter holder with an integrated circular polarizer.
The metal frame around the filter should make them a little more robust that other filters, and the tab on the top of the frame allows you to adjust or remove the filters without getting your sticky fingerprints all over them.
Considering this the launch of a brand new product, I'm definitely impressed with how refined the system seems to be, although it does come with a fairly high price point. That said, it's roughly equivalent to the pricing of the filters that I currently use from Breakthrough Photography. Good filters don't come cheap, and PolarPro are definitely positioning themselves at the top end of the market with this system. Can it live up to the price? I have already been in contact with them and will hopefully have a review unit on its way to me shortly.
How many slots does the Summit holder have?
This took a bit of digging because the detail is oddly omitted from their website, but I can confirm that the holder has two slots. One is dedicated to the ND filter and one is dedicated to the grad filter. When the ND filter is put into its slot, it can't fall out of the bottom, whereas the grad ND slot obviously allows the larger 4×6 filter to move up and down through a more open slot. Of course the circular polarizer also has its own place in the holder too. A very neat and tidy looking solution.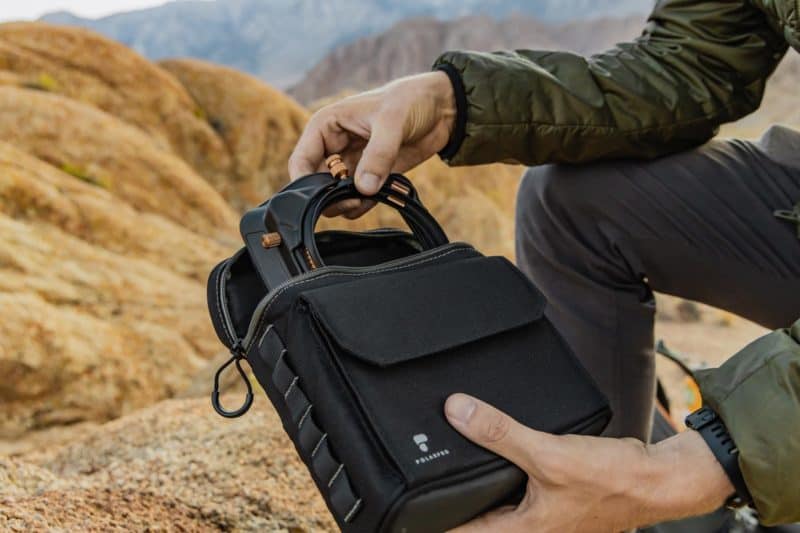 Save $100!
For the launch of this new system, you can save $100 on the kit if you're one of the first to purchase. The kit is $599 but it comes with an ND filter, grad filter, circular polarizer, case, filter holder, hood and adapter rings for 77mm and 82mm lenses.
If you don't want to buy a full kit, and would rather piece things together individually, you can use the kit builder on this page.