Apple AirTags are tiny location tracking devices that use BLE (Bluetooth Low Energy) technology to connect to your phone or other nearby phones to help you find or track them. You need to be an iPhone user to take advantage of these, but Android users can use similar devices from Tile and achieve most of the same functionality. Since I am an iPhone user, I will be concentrating on the AirTags in this article. AirTags cost $29 for one or $99 for a 4-pack.
Table of Contents
What Apple AirTags Are and Are Not
Before we get into the various ways I will be using AirTags, it's essential to understand how they work. On their own, AirTags cannot transmit any location signal. Instead, they use ultra-wideband technology to connect to nearby Apple devices, sharing the AirTag's location information. Importantly, this does not have to be your own Apple device, so if you lose something in a public place, it simply needs any other Apple device nearby.
It means that if you lose an AirTag in the wilderness, with no other Apple devices nearby, it will not reveal its location in the Find My application. It does not have a GPS locator or transmitter inside it or a cellular connection to transmit data. However, if you lost it in the wilderness and knew its rough location, you could find it by getting yourself in the right area. Apple says the range is 10m (33ft).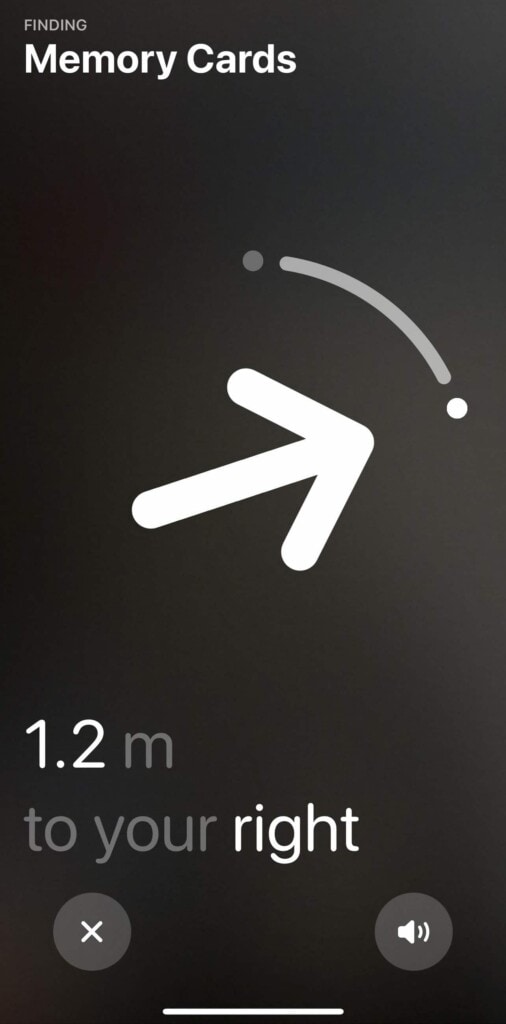 Probably of more use to people is the ultra-wideband technology that piggybacks onto other nearby Apple devices. This feature means that if you lost your AirTag tracked item anywhere in a public location, or if it was stolen in a public location, there is a good chance it will be within range of another Apple device. Then, using the Find My app on your iPhone, you can track that item.
Left Behind Warning
Aside from pinpointing the location of an item, AirTags can also prevent you from leaving them behind in the first place. When you first set up a new AirTag, you can define safe "Home" locations for the item where you will often leave it. Outside of those locations, your iPhone will give you a notification if you leave that item in another location. This function is excellent for small items such as your wallet, which could fall unnoticed from your pocket. If you and your phone get too far from your wallet, you'll get an instant notification.
What's great about this feature is that it tells you when your phone loses a signal to that specific AirTag. That means that you don't need to be close to any other Apple devices for this feature to be helpful. If you are out in the wilderness and you leave something on the ground after stopping to shoot a scene, you will get notified once you walk away without it.
How Can Photographers Use AirTags?
As soon as I heard about this technology, I was curious to see how I could use it to protect or find some of my most crucial photo gear. After some testing, here are the main ways I will be using them.
Memory Card Holder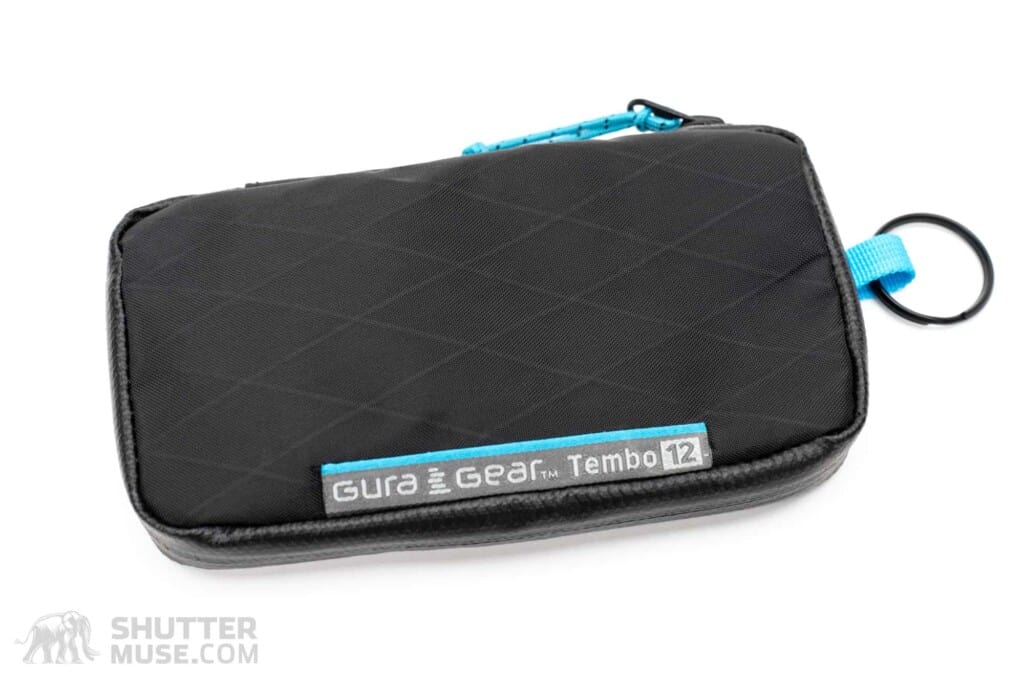 After a photography trip or a successful client shoot, my memory cards become one of the most valuable things I own until I can get them home and back them up using my 3-2-1 backup strategy. Photography expeditions can cost thousands of dollars, and clients also pay massive amounts. Losing my memory cards would be a disaster, so sticking an AirTag into my memory card wallet only makes sense. To make this easier, Gura Gear created the Tembo Memory Card Wallet. It's my favorite card holder because it has a dedicated AirTag pocket and room for other items like batteries and an Arca plate tool. Get yours here.
As I mentioned earlier, another interesting option with the AirTags is the warning you receive when you leave an item in an unknown location. I can see myself using this option with my SD card case. Once that memory card wallet leaves my home or office "safe" locations, there should be no reason for me to leave it in any other location.
Camera Bags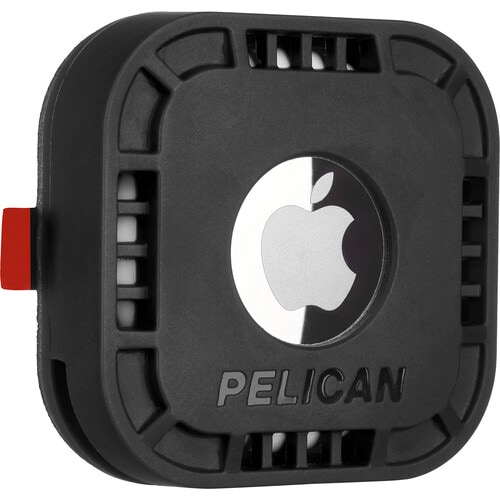 I have placed an AirTag into all my usual camera bags. These bags are large enough that it would be difficult to lose them accidentally. I hope that they might help me get my gear back quicker if I was ever unlucky enough to have the bag stolen, or even worse, my car stolen containing my bags. For $29, it's worth trying to keep $20,000 worth of gear a little safer.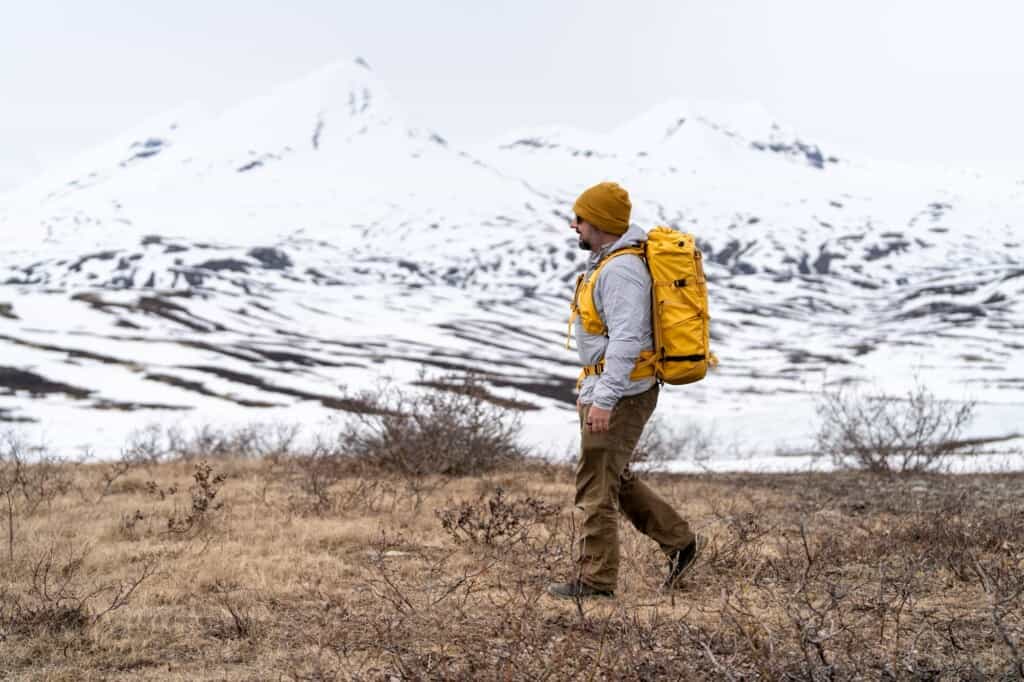 I'm particularly fond of the Shimoda Action X and Gura Gear Kiboko City camera bags as they have well-hidden, dedicated AirTag pockets. It isn't as easy to hide the AirTags in my photo gear Pelican cases. Still, using Pelican's own adhesive black AirTag holders, I can able to stick them into the base of the case beneath the padded camera insert.
IMPORTANT: I am not advocating AirTags as an alternative to photographic equipment insurance. You should also have insurance if you carry enough photo gear to consider using AirTags for this purpose. Period. Don't be another person who gets their bag stolen with no insurance and has to rely on the kindness of strangers through a crowd-funding platform.
What About Cameras or Lenses?
Elevation Labs makes a device called the TagVault Strap. This waterproof housing for an AirTag can be fixed directly to a camera or bag strap. It does require you to make a hole in your strap; however, the tradeoff is total security. This thing is not coming off your strap by accident. I would like to see some more discreet options directly from camera strap manufacturers, but so far haven't found anything.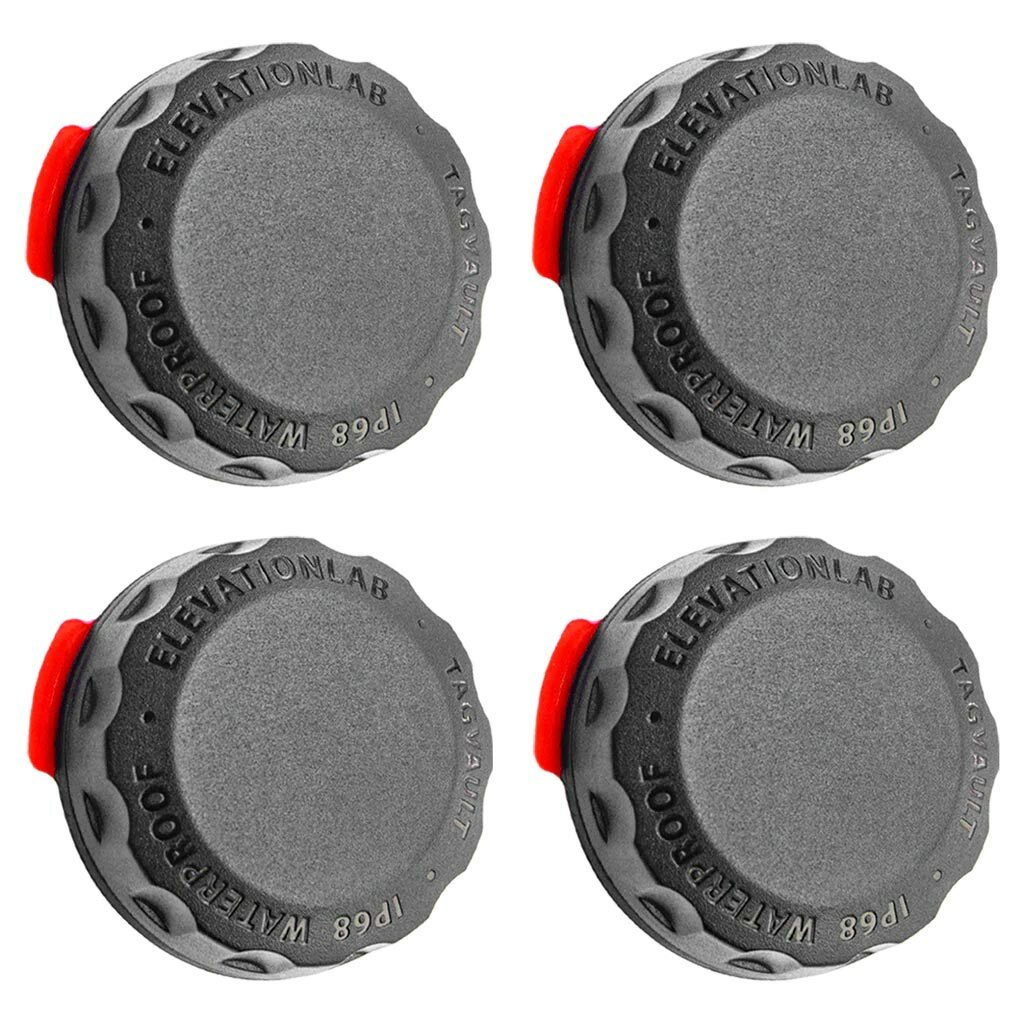 Nobody is making bespoke lens caps with built-in AirTag slots for camera lenses yet. There was a Kickstarter campaign from KUVRD for just such a product, but it has yet to hit store shelves. Maybe it will, and perhaps it won't. The best solution, for now, comes again from ElevationLabs. Their TagVault Surface product is simply a circular protective cover for an AirTag. The circular case is the critical distinction between this product and others on the market. Being circular means that you neatly stick it onto the rear lens cap of any lens using the included 3M backing. Like the TagVault Strap, the TagVault Surface is crushproof and waterproof.
On-Set Accessory Organization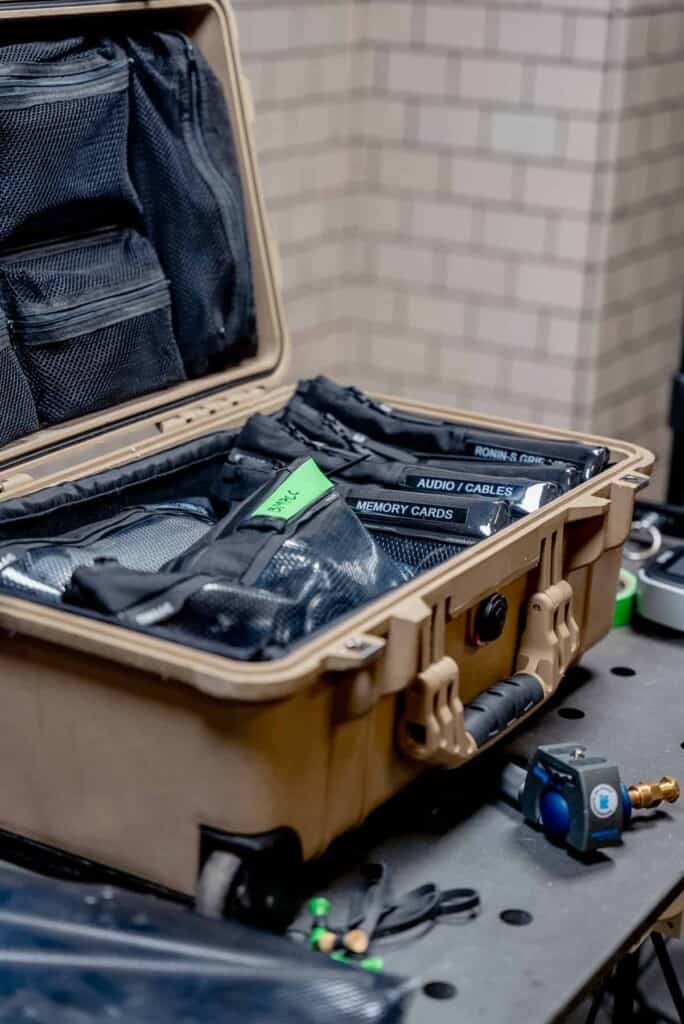 While researching this AirTag topic I came across a relatively new brand called CRDBAG that is making accessory organizers called the CRDPOUCH for photographers and filmmakers. Each accessory pouch contains a tiny hidden pocket that is designed to hold an AirTag. Brilliant!
Anyone who has worked on a large production, whether it be for film or photo, knows that there are usually cases and gear everywhere. Organizing your gear using AirTags can help you be more efficient and ensure that your gear doesn't get accidentally packed away into someone else's case at the end of the day. The precision location function on AirTags allows you to precisely pinpoint their position within a couple of inches, making it easy to find your kit on set.
Update: After publishing this initial AirTags article, CRDBAG offered to send me the CRDPOUCH bags to test. You can find my CRDBAG CRDPOUCH review here.
Uses For AirTags During Travel
Checked Baggage Tracking
I'll be placing AirTags in all my checked bags when I fly. If you fly enough times, an airline is going to lose your bag. In most cases, I have found that the airlines are quick to figure out the new location of your lost luggage, but it would be nice to verify that myself and track its progress back to me. Although not infallible, I doubt you could move a bag through an airport without it coming within 33ft of an iPhone that will then ping the AirTag's last-known location to my app.
Valuable Checked Items
As much as possible, I try to carry all my most expensive camera equipment onto the plane in my carry-on. However, sometimes some items are too big and heavy. In particular, I'm thinking about my large studio flashes and expensive carbon tripods. I haven't done this yet, but before I next fly with things like that, I will certainly consider giving them AirTags. Suppose any light-fingered baggage personnel decide to make these items disappear from my bags. In that case, I'll hopefully track them separately from the checked bag I initially packed them in.
Tech Case + Hard Drives
My memory card case stays in my camera bag, but all my other tech items live in my Peak Design Tech Pouch inside a laptop bag. This Tech Pouch contains the first backup of my photos on a portable SSD when I'm travelling. It often includes other solid-state drives with copies of my most recent work on them.
When travelling, an additional drive contains a second backup of all my photo from that trip. I don't keep this copy in the laptop bag with the first one just in case that bag is stolen. It's always best to separate your backup drives into different bags, so this one goes into my travel duffel bag, which its own AirTag will track.
Passport
Losing your passport on a trip would be a disaster, so I immediately stuck an AirTag into my passport wallet. Granted, if your passport gets stolen, the thief will likely remove the passport from the wallet. But if you lose it down the back of an aeroplane seat (yep, I did that once), or forget it in your hotel room, the AirTag will help.