After the popularity of last year's gift guide it seems like this is definitely something we should make an annual affair so I've been keeping my eye out for new ideas for the past few months. Dare I say it……. I think this year's list is even better! As before, I've put a variety of products on here to suit different price points and also different types of photography. If you're looking for a gift for a friend or loved-one that's into photography, then I'm positive we've got something here that's just right for them. We've also been able to secure a few exclusive reader discounts for some of the items on the list as well!
The Quick List Of Gifts For Photographers
I know there's some of you out there who are short on time and would prefer a simple, quick list of ideas with no commentary so I offer you guys this list. For everyone else, please keep scrolling for more in-depth commentary on my choices and who these gifts would be good for.
Stocking Stuffers
PhotoPhreezePhun camera ice cubes – $12.99 – (Sorry, this item has since been discontinued)
The Main Event
The Longer Photography Gift List
Stocking Stuffers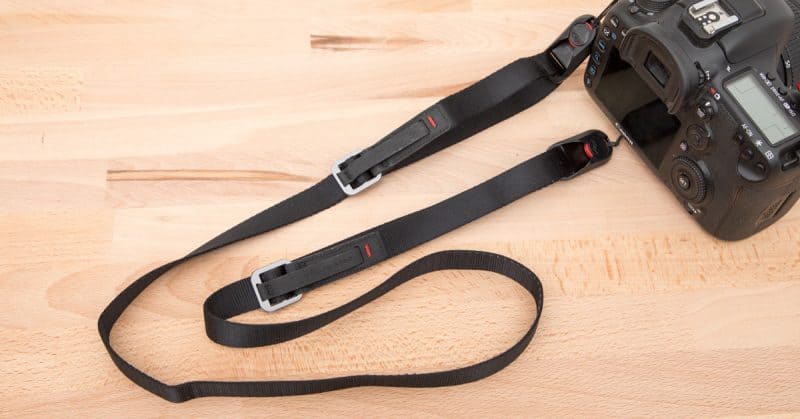 This is my go-to camera strap because it's so small and lightweight and I think in most cases the big padded straps from most manufacturers are complete overkill for 90% of photographers out there. I love the quick release system and I keep all my cameras set up and ready to clip into one of these straps. Check out my Peak Design Leash review for more info.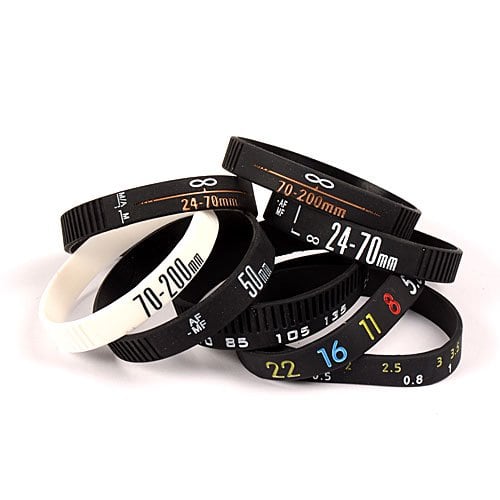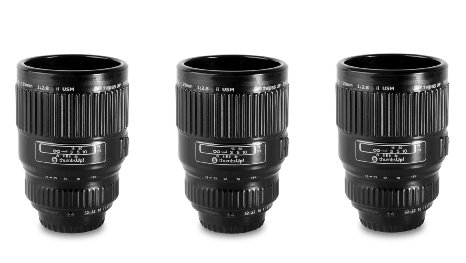 Just don't have too many drinks and then start a Canon Vs. Nikon argument alright?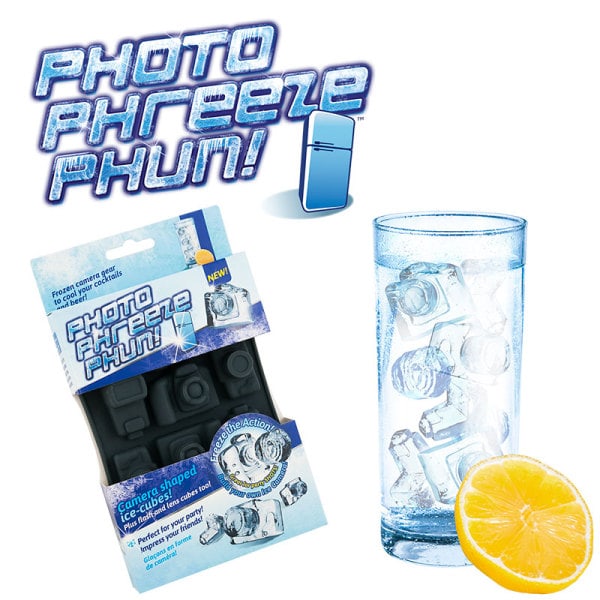 These are a great bit of fun for a stocking filler. EDIT: Sadly these are no longer available as the company has gone under.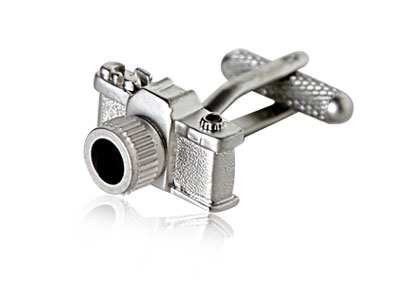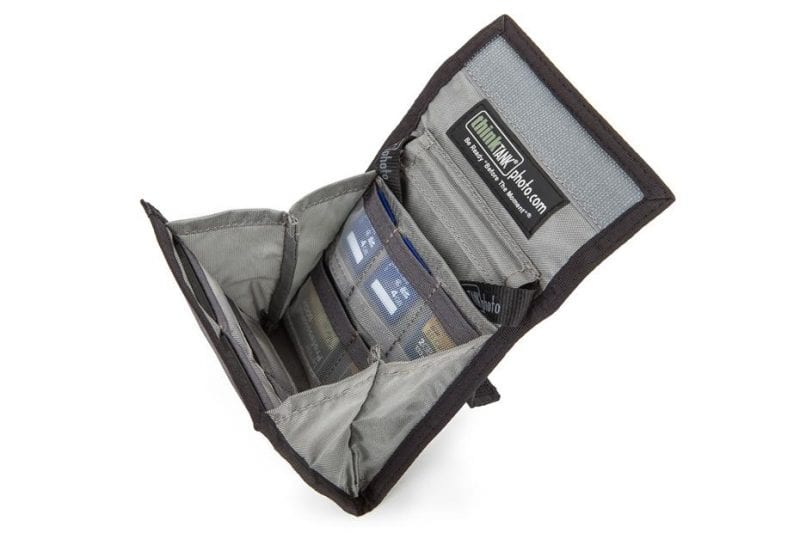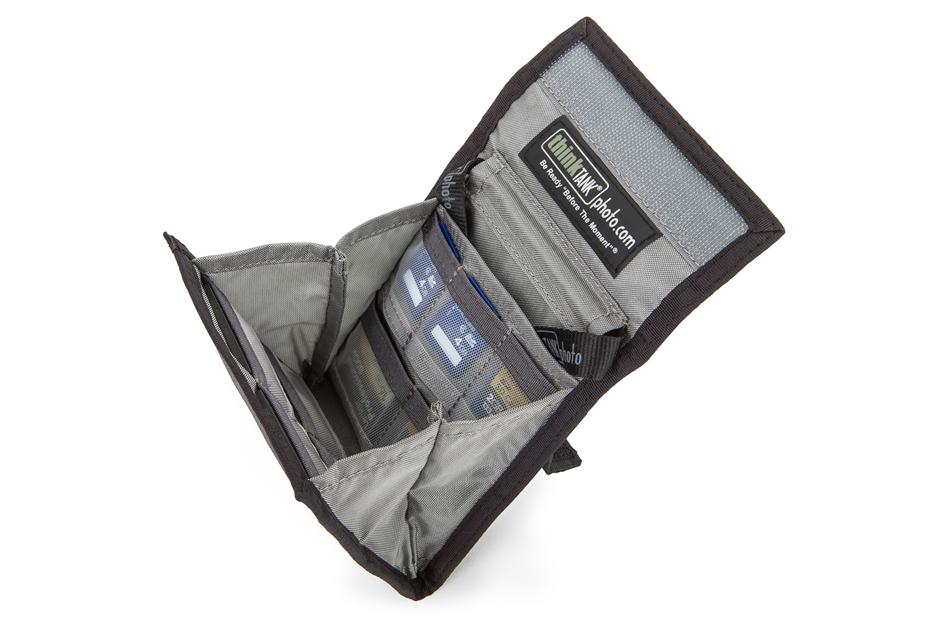 Think Tank's memory card holders are kind of the de-facto standard amongst photographers these days, although a lot of other manufacturers have copies their designs as well. This newer version, the Modular Pixel Pocket Rocket, features slots for both CF and SD cards, as well as a belt loop and neck strap. You can also use it to carry your business cards so it would be great for event photographers.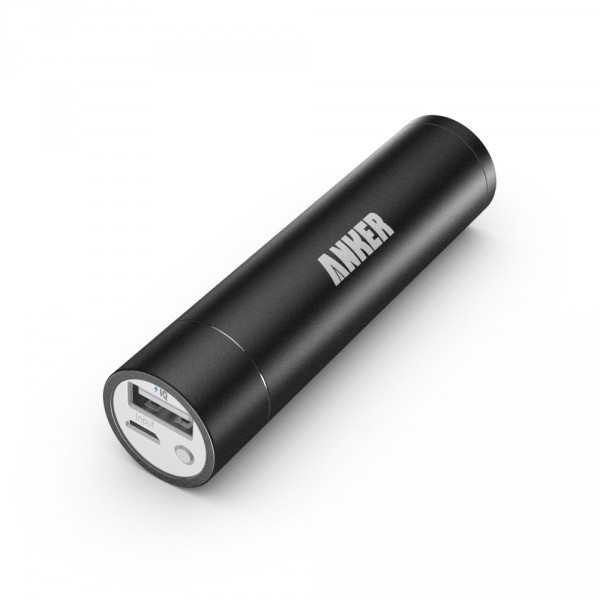 Power is a continuous consideration for photographers these days and even if it's not your actual camera you are worried about, there's almost always some ancillary accessories then need a little juice as well. This tiny lipstick sized battery pack from Anker is incredibly cheap, almost unbelievably so, and it provides a 3200mAh battery in only 75g of weight. Use it to top up your iPhone, GoPro, headlamp or any number of other USB powered devices. When you're not using it, it's so small and light you'll forget it's even in your bag.
The Main Event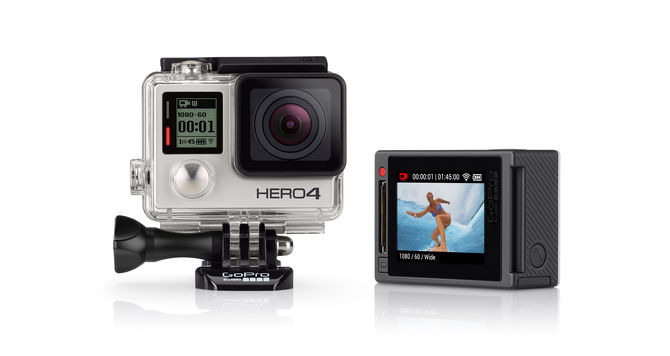 At first it might seem odd to suggest a video camera as one of the top gifts on a list for photographers. The thing is, I've never met a photographer who doesn't LOVE playing with GoPros! This year GoPro launched the Hero 4 and the silver version of this camera, pictured above, now has a built in LCD screen. Whilst it's always been possible to take photos with a GoPro, it previously needed an additional accessory screen, or WiFi hookup to a mobile device for you to see what you are shooting. Not anymore though! I think this one feature is going to make a huge difference to the number of people that use it to take photos as it's now become that much easier. Of course you're still getting the class-leading action camera capabilities as well and the Hero 4 Silver will also shoot HD footage at up to 120 frames per second!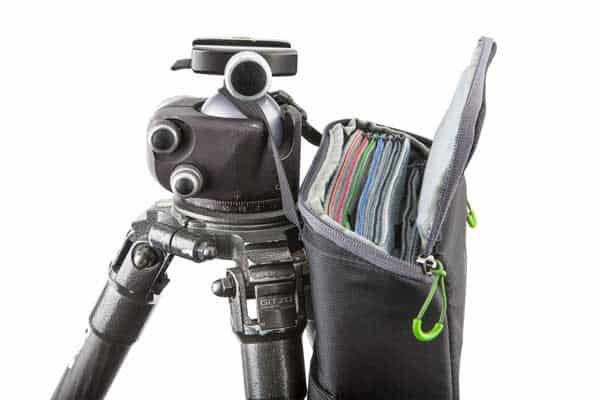 When MindShift started making packs for outdoor photographers they also set out to solve a problem that many landscape and nature photographers experience. Where to store your filters? There have been a few solutions on the market before, but none so comprehensively solve the problem as the MindShift Filter Hive (my review here). This little pouch features a removable divider system that stores your 4×6 filters and your round filters, as well as all the little accessories you might need for your filter holder.
If the Hive is too big for your needs, they also offer the Filter Nest which is a slightly smaller option and priced lower at $44.99.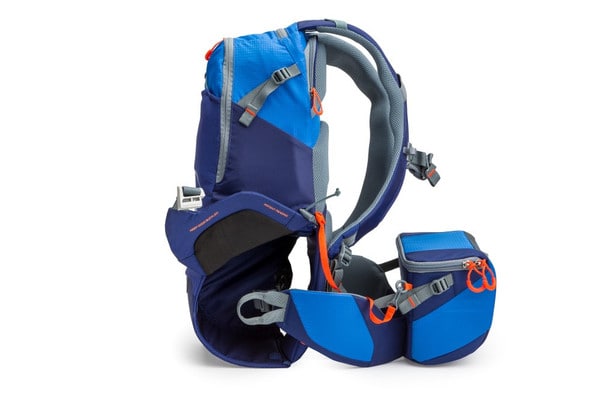 This is the latest pack from mindShift Gear that features their Rotation 180 technology. It allows you to quickly and easily get your camera out of your bag without ever needing to take the pack off. Whilst I often use the larger R180 Pro model, the smaller Trail model has become my "daily driver" and it lives by my front door with a camera and lens packed in it at all times. The pack is lightweight and low profile so it's perfect for long walks or bike riding. The top half of the bag will carry a 2L water bladder in its own pocket, as well as all the food and clothing you might need for a day trip.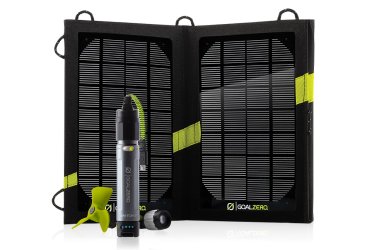 Just like the stocking stuffer Anker battery pack we looked at earlier, this little pack from Goal Zero will help you keep your accessories charged up. The difference here is that you can also re-charge the pack itself using Solar Power. The Switch 10 also comes with a number of accessories that mount directly to the battery pack, like a fan and a flashlight. A true solar multi tool! If you're looking for a gift for an adventurous photographer who's always outdoors hiking around with their gear then this is the perfect gift.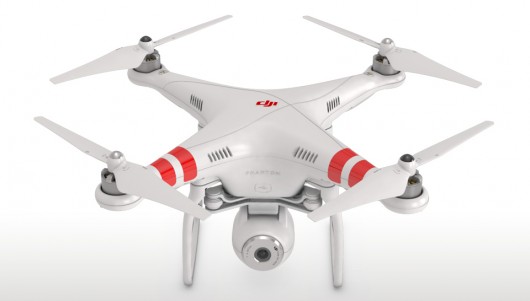 Quadcopters are all the rage right now and nobody makes complete packages like DJI. This is a simple solution for someone that's looking at learning to fly quad copters and begin experimenting with aerial photography. The DJI Phantom features some amazing features like GPS aided positioning and the ability to return back to the operator un auto-pilot mode if radio reception is lost or battery power is running too low. A complex on-board computer helps to make this one of the most stable quadcopters to learn to fly with.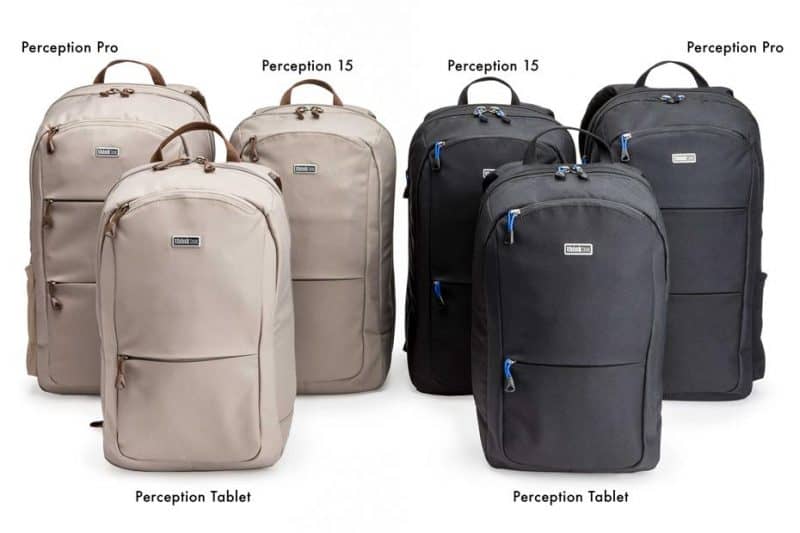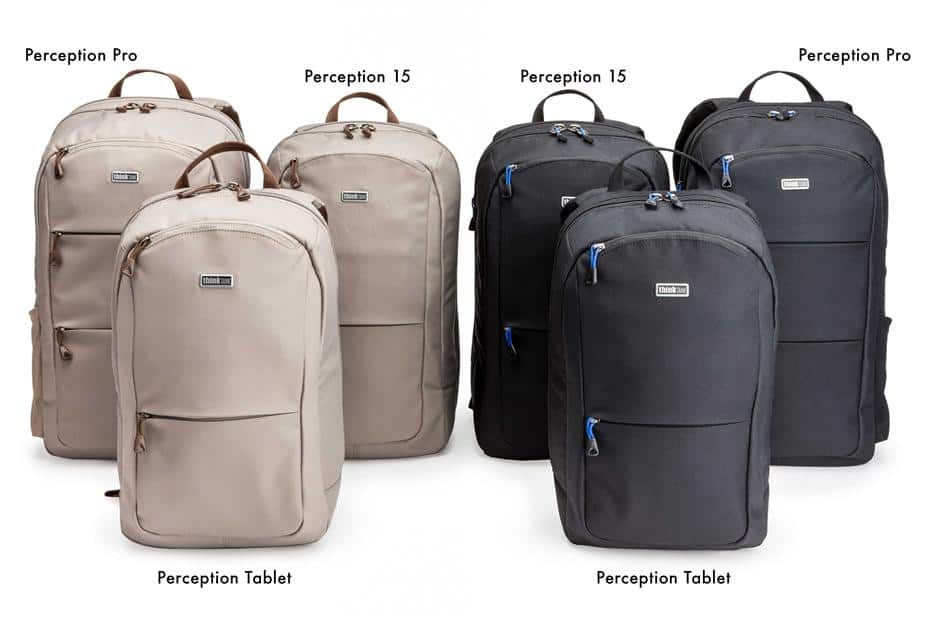 This is a new camera pack range from Think Tank for "daily use". In other words this is a pack that's designed for someone that's going about their daily business, but also wants to carry around a camera with them. All the packs in the range feature generously sized ares for all the other stuff you might need in your life, as well as tablet and laptop computers. They also features small padded pockets for your camera and lenses! A great way to organize all your gear on your way to work or even school. Out of all of Think Tank's camera bags, this new line is perhaps the most general purpose of all of them and there's always room in every photographers gear closet for an "everyday bag".
BONUS – As a friend of the site, you get a free gift from Think Tank when you spend over $50 after clicking through this link. Since all the Perception packs cost more than $50, all will come with a free gift of your choosing and they also have free shipping in the US.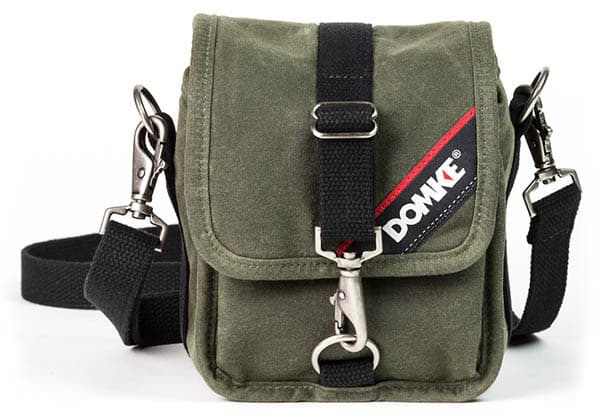 This small shoulder bag is part of Domke's "Next Generation". It makes an excellent choice for a mirrorless camera system when you just want o carry a lightweight setup in a super durable shoulder bag. The waxed material is water resistant and tough as nails so whilst this is a fairly pricey little bag, it's one that will last a lifetime and its character grows even more with each day of usage.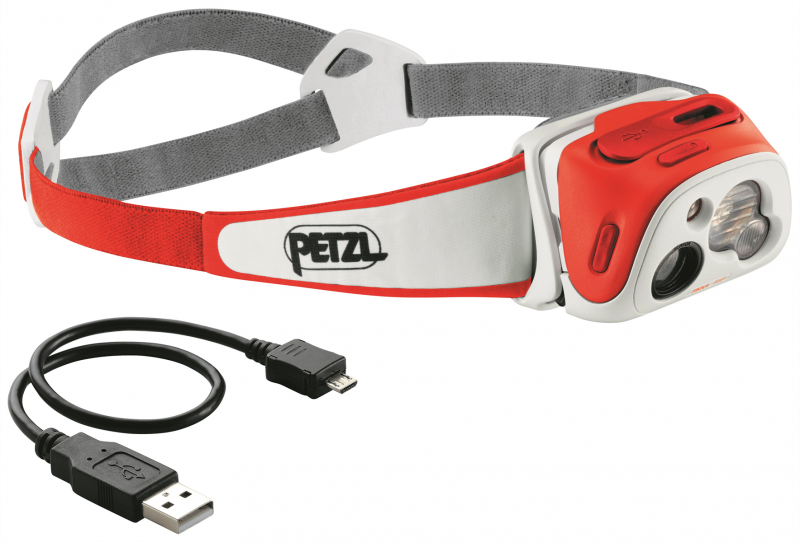 The best photography opportunities are usually at the very beginning or very end of the day. That means that photographers often find themselves in the dark so a headlamp is a must-have accessory as far as I'm concerned. In fact whilst this isn't a dedicated photo accessory, the Swift RL is one of my most used items from my gear closet, it basically gets packed every time I leave the house with my camera. What makes this particular lamp special is that it's powered by a USB rechargeable battery so you can plug it in at the end of the day with all of your other camera accessories. I find this to be much more convenient than a lamp that uses AAA batteries. The next thing that makes this the perfect photographer's solution is that it has a red lamp mode. Red light doesn't affect your night vision so when you are working at night on your star trails or light paining shots, you can use the red LED mode to preserve your vision and that of others around you.
16. Create A Blurb Book – Get 15% off your first order by clicking here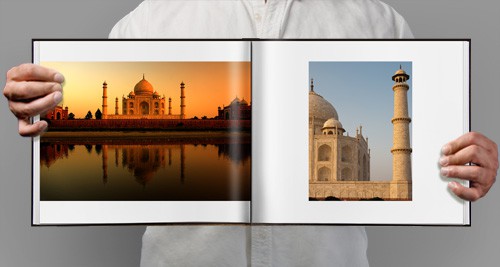 If you have access to photos taken by the person that you want to give a gift to then a Blurb book might just be the answer you've been looking for. Imagine their face when you present them a book that's made up entirely of the photos that they took?! Creating a Blurb book is both cheap and easy using the tools on their website. You can pick from a variety of formats and paper types, as well as choosing hard or soft cover books. I have some Blurb books myself and they are fantastic conversation pieces to have in your home. It feels like the final piece of the puzzle when you get a photo printed and that feeling is amplified 10-fold when you get a whole book made up! Prices do vary greatly, depending on your chosen size, paper type and number of pages so make sure you use their estimation calculator.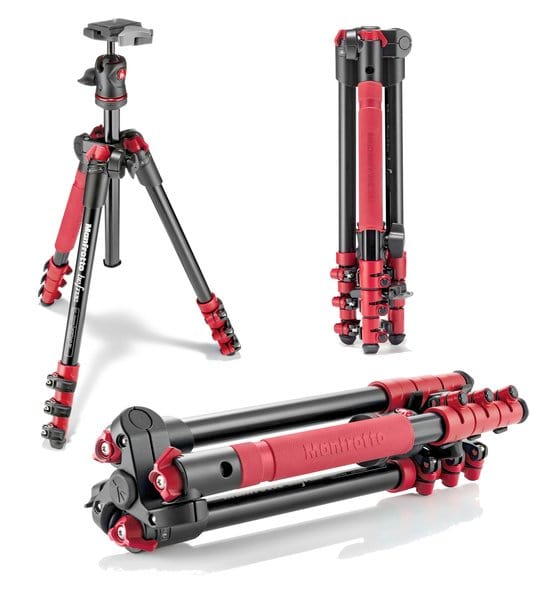 A solid tripod is an absolute necessity and it's one of my top tips for producing better photos. Not only will it allow you to get sharper images, but the simple process of setting the camera up on a static platform forces you to think carefully about your framing and not just wave the camera around rattling off your shots. It's a great exercise and it'll open up new opportunities like panoramic photos and long exposures of water or night skies. Manfrotto have been the go-to manufacturer for good value tripods in recent years and the new BeFree series is no exception. Available in a variety of colours as well, not just red.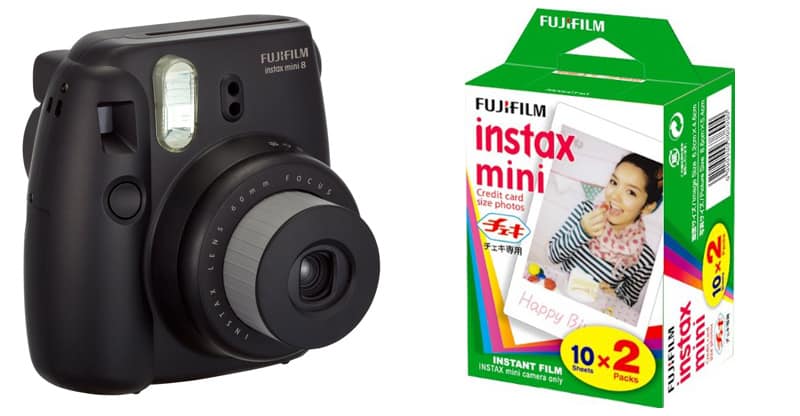 As I said in my review of the FujiFilm Instax cameras, the cost:ratio of these things is simply through the roof. When I had the chance to play with them this year I fell in love with instant photography in a way that's hard to describe. I could not believe how cheap the cameras are and I was also genuinely surprised by the quality of the images that these plastic cameras take. If you are buying one as a gift, the best deals I have seen are the bundle packs on Amazon. The more film you buy with the initial camera purchase, the cheaper it works out to be pre photo. Film isn't hugely expensive though and of course there's no need to pay for the development! It's rare to get images printed these days so this is a wonderful way to experience something different and walk away with something tangible. So.Much.Fun! Also check out the Instax Printer which will print photos from your smartphone onto the same film packs!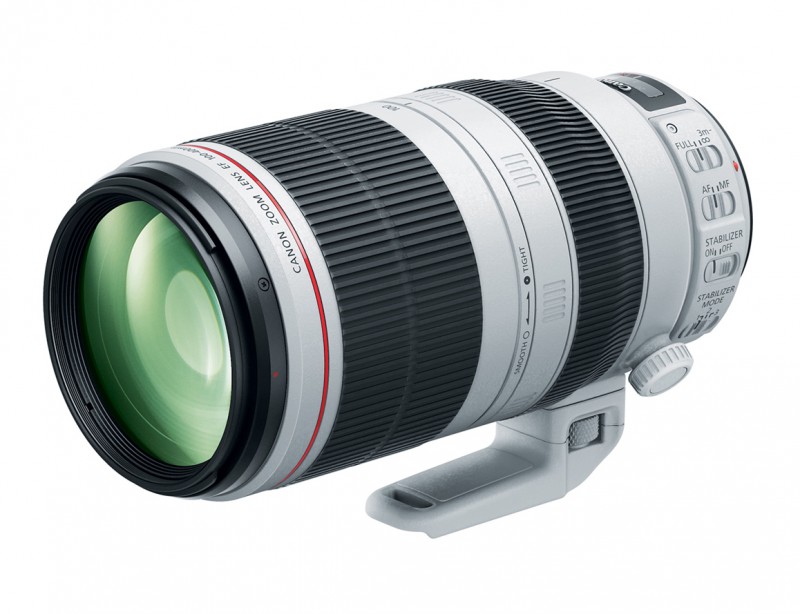 Maybe I put this on the list because I (not so) secretly wish someone would buy it for me this holiday season! This is the lens that all Canon shooters are talking about at the moment as it finally replaces the long-in-the-tooth 16 year old MkI version. The Mk1 was a decent lens but things have come a long way in 16 years and the hugely improved image stabilizer, combined with a whole new optical formula, is sure to make this lens a huge hit for many years to come. Gone is the push-pull design that landed the old version with the nickname "dust pump" , this MK II sees the much more standard zoom ring. For amateur sports and wildlife photographers this is the new holy grail. At approximately $2100 this isn't a cheap lens, but the reality is I think most people expected it to be priced even higher than that. It's on the very high end of the gift pricing scale, but whoever receives this will have a grin on their face until next season! Nikon shooter? Check the 80-400 f/4.5-5.6 instead.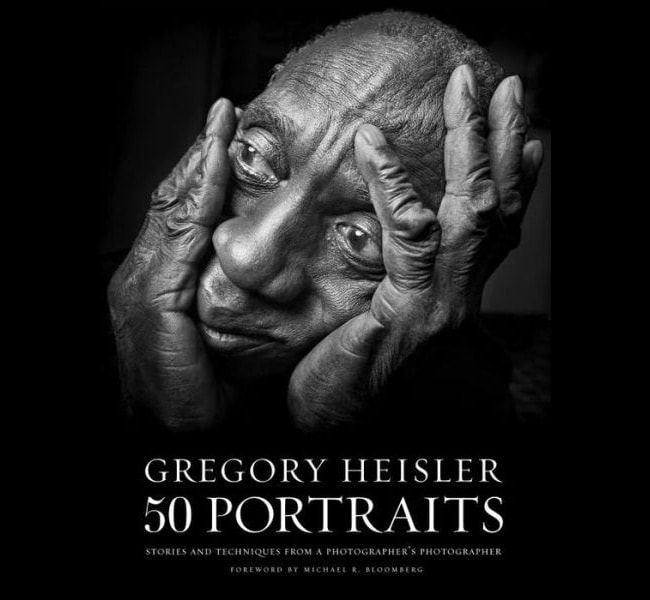 One of the industry's most respect portrait photographers shares the stories and techniques behind 50 iconic portraits of celebrities, athletes, and world leaders. Julia Roberts, Denzel Washington, Hillary Clinton, Michael Phelps, Muhammad Ali and George W. Bush are just some of the people featured in this incredibly insightful book. In total, Greg Heisler has shot more that 70 covers for Time Magazine! Few portrait photographers have ever photographed such an incredible collection of people and even fewer have taken the time to tell the stories and share the "how-to". If you're looking for a gift to inspire someone, this is it!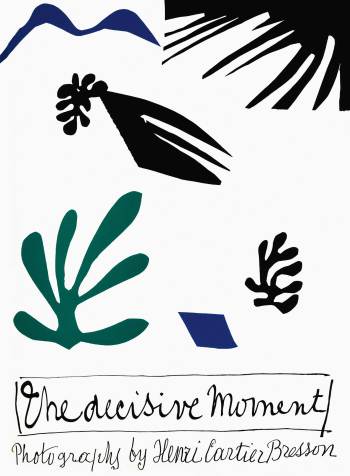 The Decisive Moment is one of the most famous photography books of all time but it's gone unpublished for many years. This December that's finally changing though and the book is going back to print after 60 years, just in time for the holidays! Perfect timing. The great thing about this as a gift is that almost every photographer has heard of it, but because of its rarity, you can almost guarantee they won't already have it because copies were trading for over over $500. The 10″x14″ book features a collection of Cartier-Bresson's words and photos from 1932–1952. He was a pioneer of street photography and photojournalism and a book such as this will take pride of place on any photographer's coffee table or bookshelf.