Continuing my coverage of the Canon EOS M50 mirrorless camera, I wanted to show you guys the accessories that I think work best with this awesome little camera.
Canon BR-E1 Bluetooth Remote
The fact that Canon didn't include any kind of wired remote port on the M50 means that you have to use Bluetooth to control the camera remotely. You can either do it using the Canon Camera Connect smartphone app, or you can use the BR-E1 remote. The Camera Connect app works ok, but it takes much longer to use than simply pulling this tiny remote from your bag and pressing the button. Conveniently, the remote also has a switch on it to set a 2-second delay. That means that if you want to use it to take some self-portraits, you don't end up with a ton of photos of you pointing a remote at the camera. 2 seconds is just enough time to put it away in your pocket.
If anyone is familiar with the Canon infrared remotes, you'll know they were a pain in the ass to use outdoors. The BR-E1 doesn't have an issue with that, and I've found the range to be reasonable, but somewhat variable. Possibly related to electronic interference from other surrounding devices. Nonetheless, I've used this thing a lot since I got the camera, and since there are no third-party Canon Bluetooth remote options, you're somewhat stuck with this choice whether you like it or not. I like it though!

Wasabi Power LP-E12 Batteries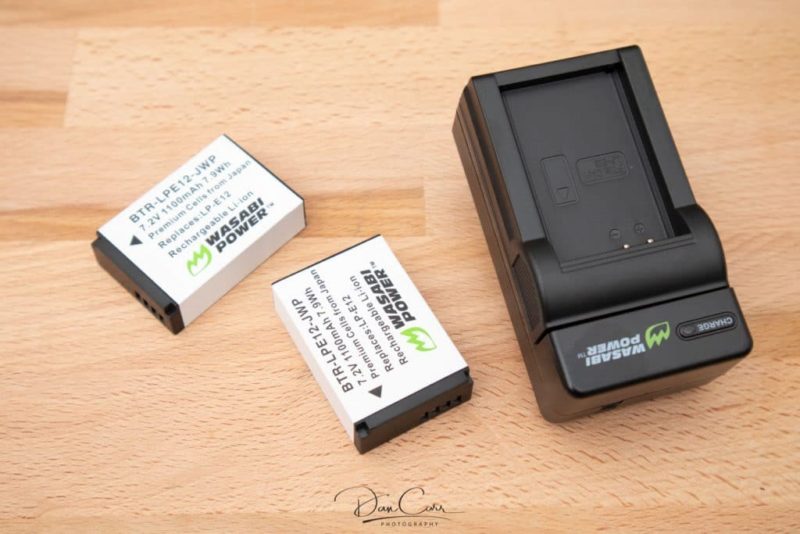 The M50 doesn't have great battery life if you're coming from a standard DSLR. In fact, the M50 isn't too bad compared to other mirrorless cameras, it's just that ALL mirrorless cameras suck in battery life terms compared to DSLRs. It's just something that you have to get used to, and you'll need some spare batteries.
I did some digging around and found the Wasabi Power LP-E12s to be the best solution. For less than half the price of a single Canon LP-E12, you can get 2 Wasabi Power batteries AND a charger that works in a car or off mains AC voltage. Seriously, less than half the cost of a single Canon-branded battery!
Not only are they that much cheaper, but they also last longer. The Wasabi battery is 1100mAh, where the Canon one is only 875mAh. It's a no-brainer.

MindShift Gear GP2 Battery/Card Case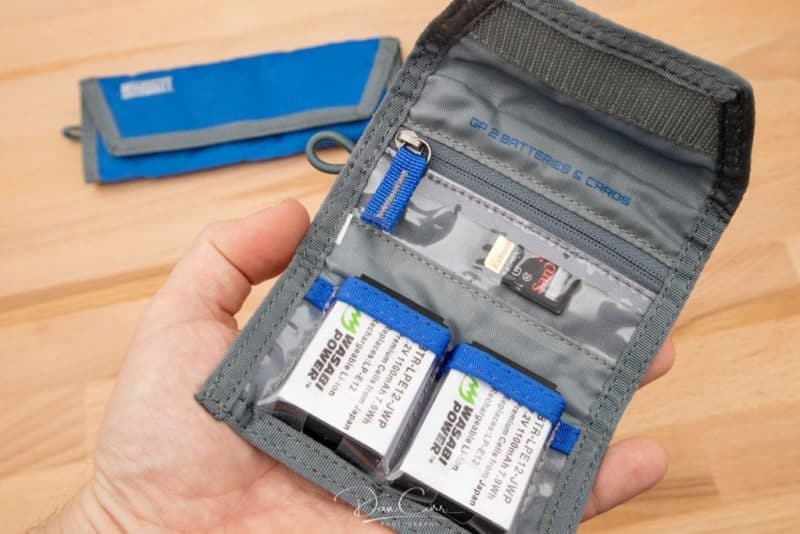 I needed a case for all my spare LP-E12 batteries, and I found the perfect solution in the form of the MindShift Gear GP2 case. It was originally designed to be used for GoPro batteries, but as it happens, the LP-E12 is almost exactly the same size. As you can see from the photo, they're a perfect fit! It's also nice that you can fit 2 or 3 SD cards in there and the whole thing remains small enough to fit into a pant pocket. They're under $15 too!
>> How to Get this for Free!
If you spend over $50 in the MindShift store after clicking one of my links, such as this one, you'll get a free gift at the checkout. As it happens, one of the free gift options is this very same battery case. So if you go to the MindShift store and buy a small bag for your M50 to get yourself up to the $50 limit, you'll then be able to get this battery case for free. Pretty awesome, right? To help your decision, I've actually recommended a bag further down this list. More details on this promotion can be found on this page.
Peak Design Slide Lite Camera Strap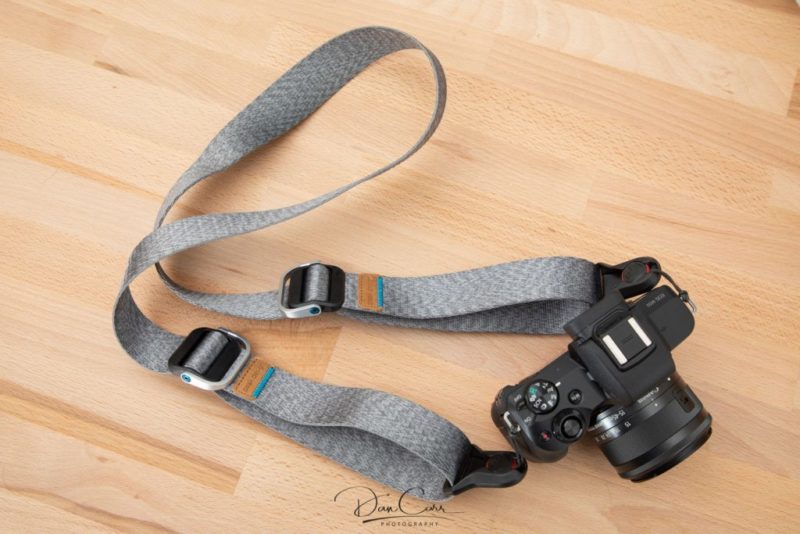 The skinny little camera strap that comes with the M50 is garbage. For a long time, my go-to choice for straps has been the Peak Design straps. I have a big selection of them so I have been testing them out for a few weeks to see which one feels right. The Slide Lite is the winner for me, particularly in the grey colour that you see in the above photo. I think it looks awesome, and the quick-adjust buckles are super smooth. Tighten it up when you're walking and lengthen it quickly when it's time to shoot and you need some more mobility.
The Slide series of straps was updated this year and they're better than ever. Now they also include a small sling mount that screws into the 1/4 20″ thread on the bottom of the camera! If you use this new mount, along with one of the standard strap lugs on the M50, the camera hangs in a much better way. It keeps the lens pointing downwards and out of the way when moving around through a crowd, as well as keeping the weight closer to your body and hence reducing the bouncing that can sometimes happen as you walk along with a camera over your shoulder.
Get a discount on Peak Design gear
If you'd like to get a discount on all Peak Design products, I'm able to offer a special deal to our readers, thanks to our long time relationship with Peak Design. Just click the button below.
Expert Shield Screen Protector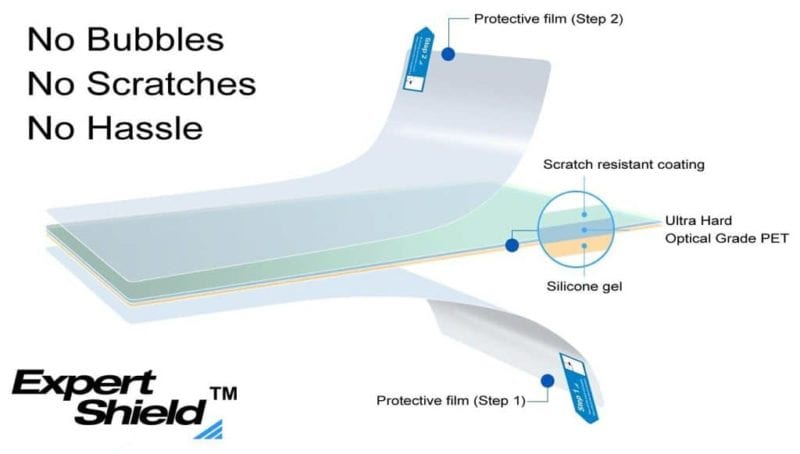 I resisted putting screen protectors on my cameras for over a decade, but then I tested one from Expert Shield once, and I was totally sold on them and have been buying them for all my cameras ever since. Two things surprised me about them: Firstly it was actually really simple to get them onto the camera without getting bubbles in them, and secondly, you just forget they are even there with the Crystal Clear versions. The Anti Glare version does cut glare as it suggests, but it's a bit more noticeable. I'd recommend the Crystal Clear version or the glass version.
Note: At the time of writing this, the M50 protectors are curiously absent from Expert Shield's own website, but they are all available here from Amazon.

Paktowl Personal – Face Size (Yep, Really!)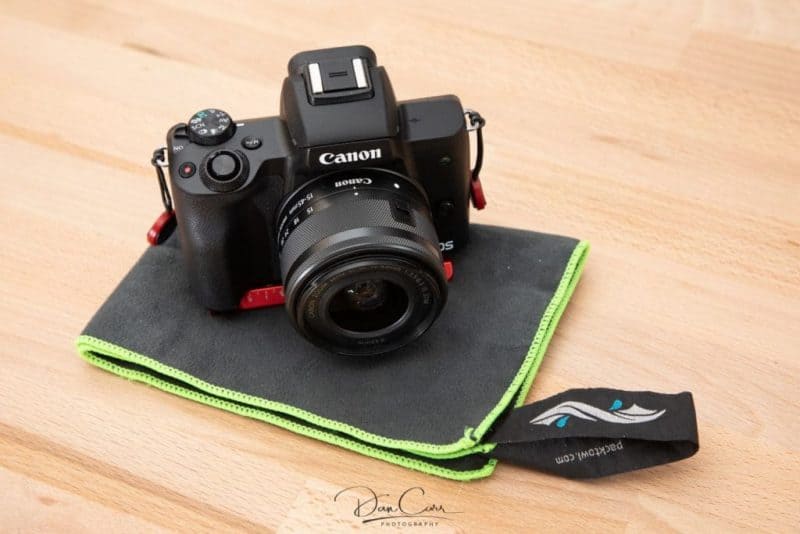 Ok, this might seem like a bit of a curveball but bare with me here. The Packtowl is a tiny ultra-absorbent towel that's meant to be used for travel and backpacking. Quite by accident, I discovered that these things are the absolute best LCD screen and lens wipes that you can buy. A lot of lens cloths seem to just move dirt around and really struggle with face/nose grease on LCD screens. The Packtowl deals with it brilliantly, and the ultra-absorbent material will soak up rain and water off your camera in a split second. The moment I discovered how awesome these are, I bought one for every camera bag I own.
Touch screens such as the one on the M50 are great, but they definitely get greasier and dirtier than I have been previously used to. I have other cameras with touchscreens, but they are mainly used for navigation. The M50 uses the touchscreen to enable many of the awesome Dual Pixel AF focus features, so you end up having your dirty mitts all over it daily. Trust me, this is the best lens cloth you'll ever find. Just make sure you select the "Face" size. You don't need anything bigger than that.

Peak Design Capture V3
The Capture had a redesign in 2018 and they shaved a ton of weight off it. You can read a full review of the Capture V3 here if you aren't familiar with it, but having used it for a few weeks with the M50 now, I can say that they work very well together. The Capture can work with a DSLR, which is how I have typically used it in the past, but it's actually more comfortable with a small camera like the M50. I like having it on the shoulder strap of my backpack so that I can have a camera to hand at a moment's notice, even when I have my larger pro Canon DSLR in my bag.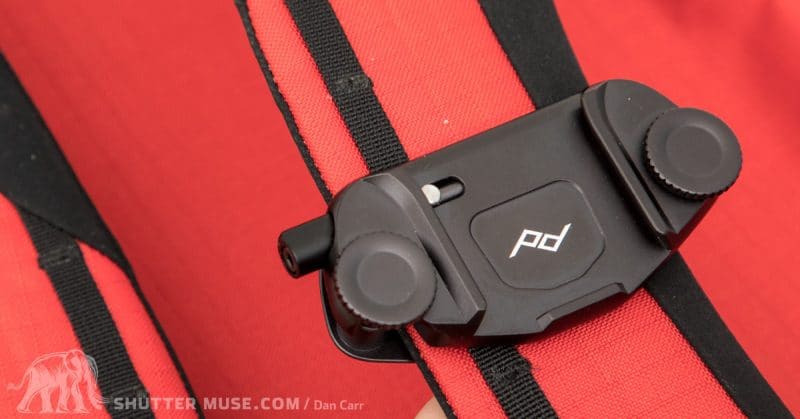 As a system, the previously mentioned Slide Lite strap works really well with the Capture because the Slide Lite has a quick-release mechanism that allows it to be removed from the camera in just a couple of seconds. You don't want a strap on the camera when you're using the Capture because it would just get in the way, so pairing a Peak Design strap with the Capture makes the most sense. The Capture comes with an Arca-standard tripod plate too, so that's a bonus and one less thing to buy.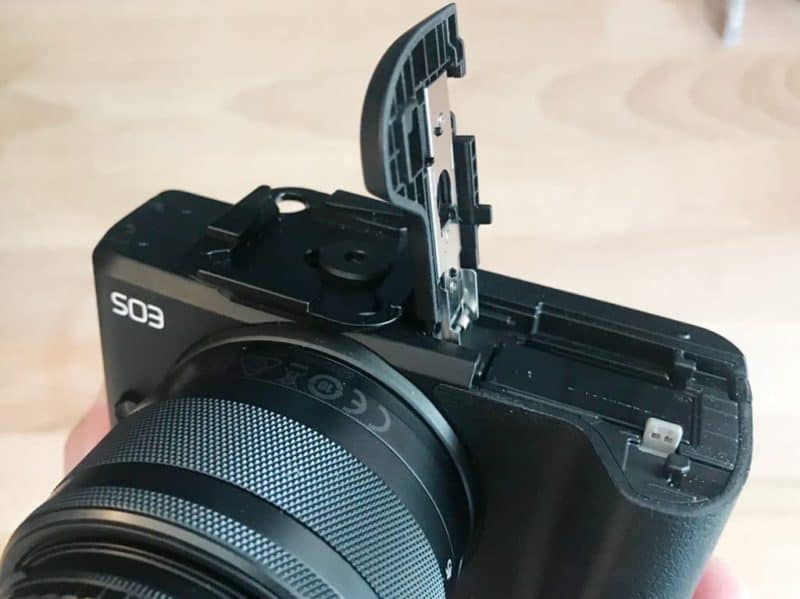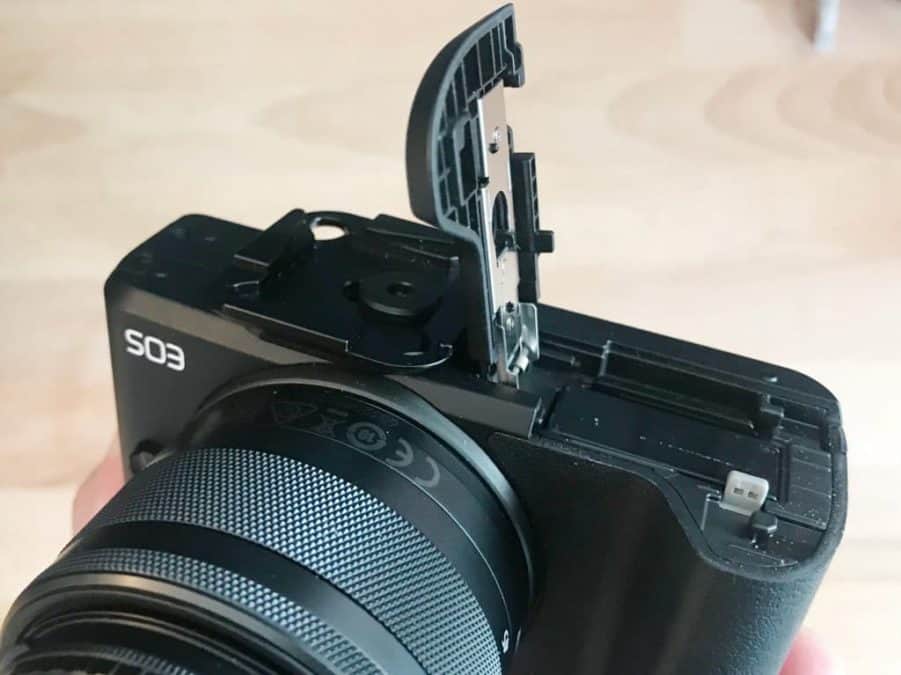 Get a discount on Peak Design Gear
If you'd like to get a discount on all Peak Design products, we are able to offer a special deal to our readers thanks to our long time relationship with Peak Design. Just click the button to reveal it.
UniqBall iQuick Plate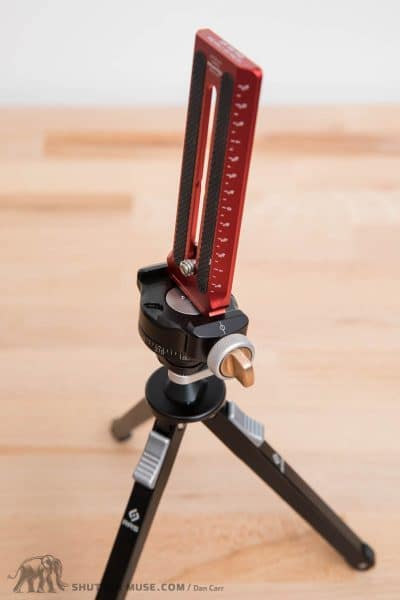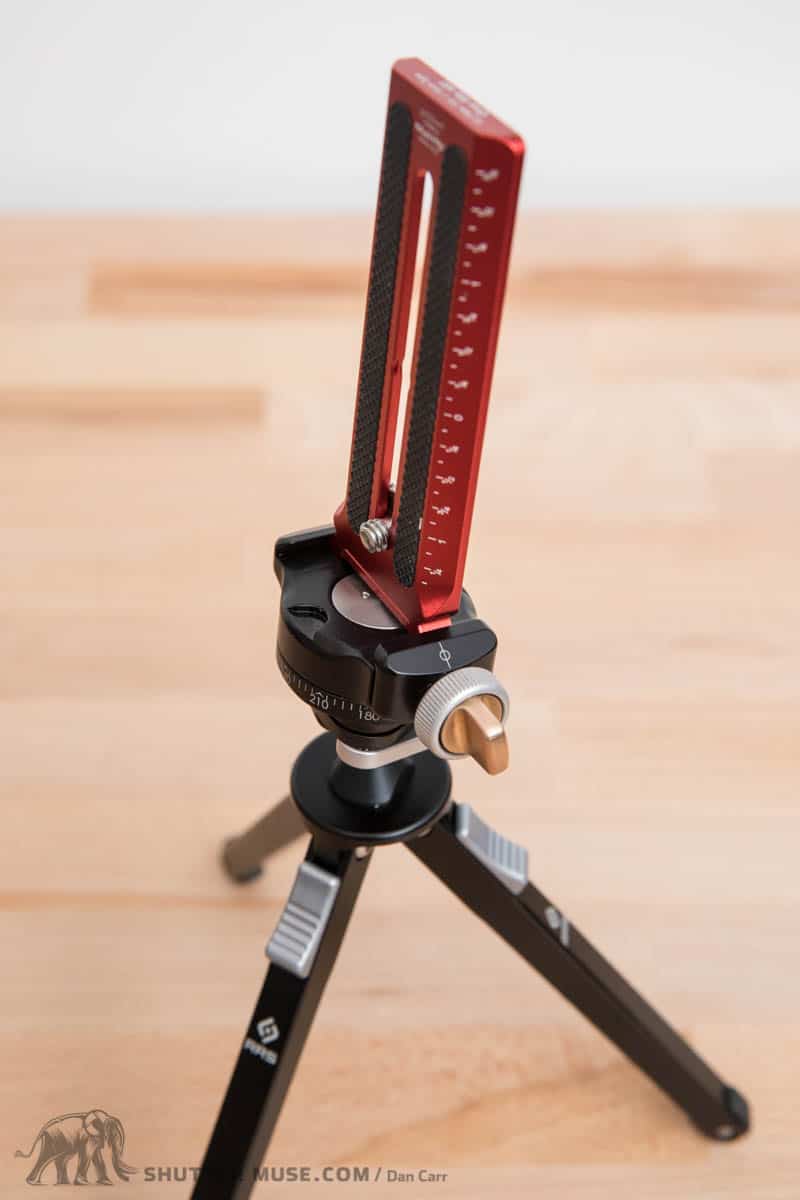 I love the functionality of an L plate on the camera, but many of them are quite bulky and that negates some of the benefits of an APS-C mirrorless system. For the M50 I have been using an interesting solution to this from the European Company, UniqBall. It's called the iQuick Plate (available from Lenscoat) and it gives you the functions of an L plate but in something the size and weight of a standard camera baseplate. Very cool! Personally, I think the red version looks great, but you can get it in black too if you want to keep things stealthy.
ProGrade SD Cards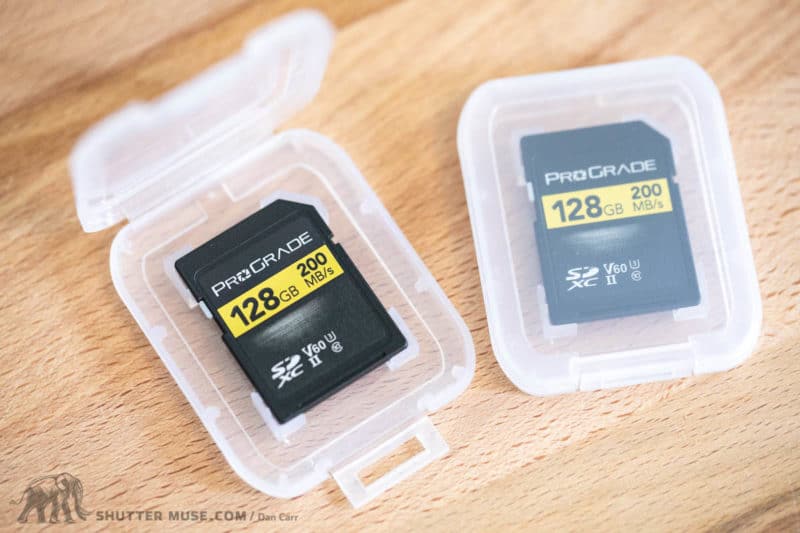 I used to use and recommend the Lexar SD cards after I had some excellent customer service experience with them. Unfortunately, the company was sold, and whilst the name is still out there, it's no longer really the same company and their operations are very different. I was therefore excited to see a new memory card company pop onto the scene called ProGrade, that was built up from the ashes of the old Lexar company by many of the same people. They hold all the same values and have set about creating a brand that produces incredibly high performing and robust memory cards that get tested far more than other brands before passing into the supply chain.
You might think that all the testing they go through would make them expensive, but actually, they are much cheaper than equivalent top-end cards from Lexar and Sandisk. These guys mean business! For example, the ProGrade 200MB/s SD cards are currently about $55 for the 64GB version, whereas a slower Lexar 150MB/s card is $75! That's a significant difference.
By the way, you also need to check out our reviews of the awesome ProGrade stackable memory card readers.

Breakthrough Photography Polarizer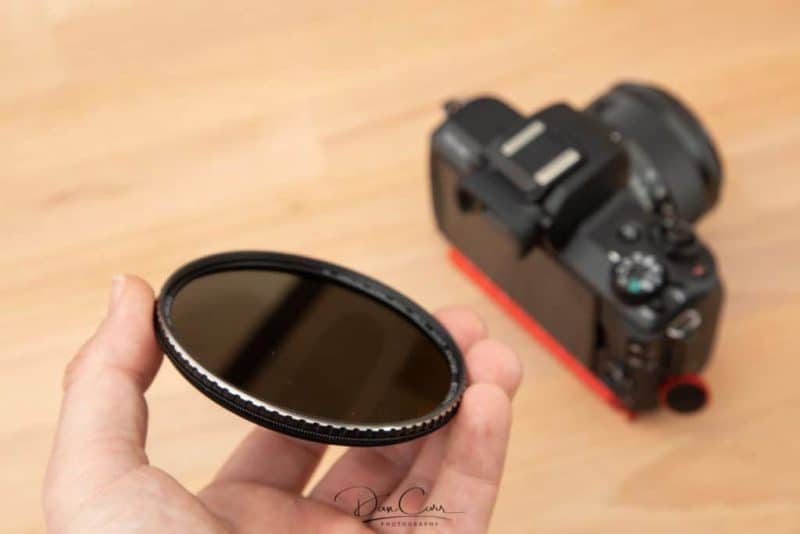 I think a circular polarizer should be in everyone's bag, and I'm loving the new Dark CPL from Breakthrough Photography. This is a screw-on filter that combines a standard ND filter with a circular polarizer so that you don't have to stack them up. Stacking filters can cause vignetting, so having a lower profile all-in-one solution is great. Combining both things into a single filter means you get the benefits of a circular polarizer, along with the ability to blur clouds and water in your landscape images. If you're only going to have one filter, this should be top of your list.
MindShift PhotoCross 10 Sling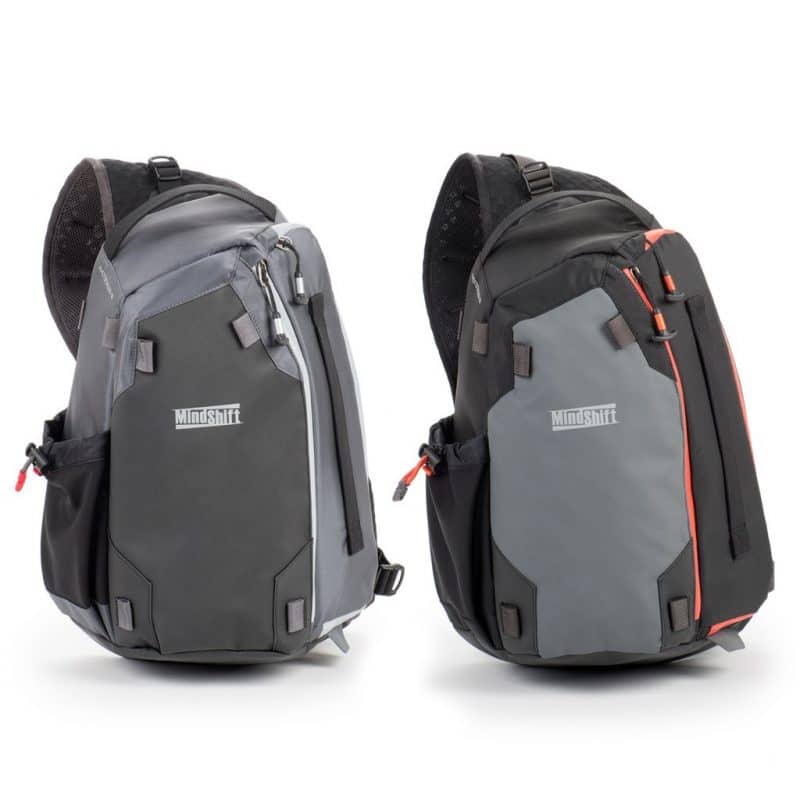 I love the design direction that MindShift Gear (Think Tank's sister company) went in with the PhotoCross sling bag. The super-wide strap at the top of the bag feels comfortable all day with a small mirrorless setup like the M50. The rugged and water-repellant materials are also really confidence-inducing, whether hiking or just walking around a city. I have considered pairing a backpack with the M50, but in the end, I just find that they are all a bit too big for my needs. The idea of the M50, for me, was to have a nice portable setup. The PhotoCross 10 compliments this idea nicely. Throw my ultralight Peak Design Travel Tripod (review) on this thing and I'm good to go!
BONUS: If you buy this bag through this link, you'll be able to get the aforementioned battery holder for free!
Venus Optics Laowa 9mm f/2.8 Lens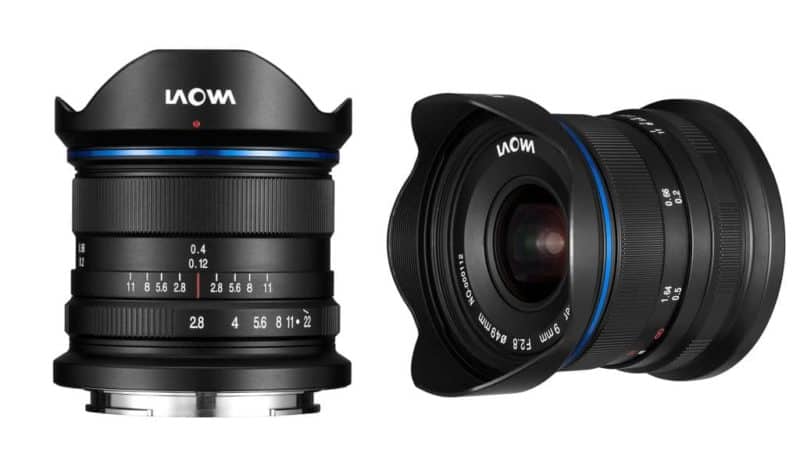 If you own an EOS M camera like this M50 then you're well aware that Canon hasn't exactly been speedy with their lens launches for this system. I waited a long time for an ultra-wide lens, and when Laowa announced the 9mm lens in EOS-M mount, it was actually one of the things that pushed me into the decision to buy this camera. The Laowa 9mm has extremely low distortion for a lens that is this wide, and the f/2.8 aperture makes is a useable solution for astrophotography too! The field of view is equivalent to a 14mm lens in full-frame terms, so this thing is WIDE! It's manual focus only though, so it's not an option for fast-moving subjects, but for landscape lovers, this is simply brilliant. It's not cheap at about $500, but being able to have a lens that is that wide is pretty incredible, and you can even use screw-on filters with it too. If you had a 14mm full-frame lens then it would need a bulbous front glass element which would prevent this, so that's actually a distinct advantage over my larger camera where I use the big Canon 11-24mm lens.