From time to time we have the opportunity to bring you some exclusive deals from top brands in the industry. This week I'm excited to let you now that we have set up a new deal with Shimoda to bring you all a nice 10% discount on their outdoor photography bags and accessories.
All you have to do is visit their website here and use the Shimoda discount code ShutterMuse10 at the checkout.
—>>> Please make sure you look at the instructions below!
How To Use Your Shimoda Discount Code
When you shop in their online store and add something to your cart, of course you'll then press the checkout button.
This then opens up the checkout process, but in order to find the little box to add the coupon code, you must click the button the says "Show Order Summary". Once that has been pressed, you will see the coupon code entry box.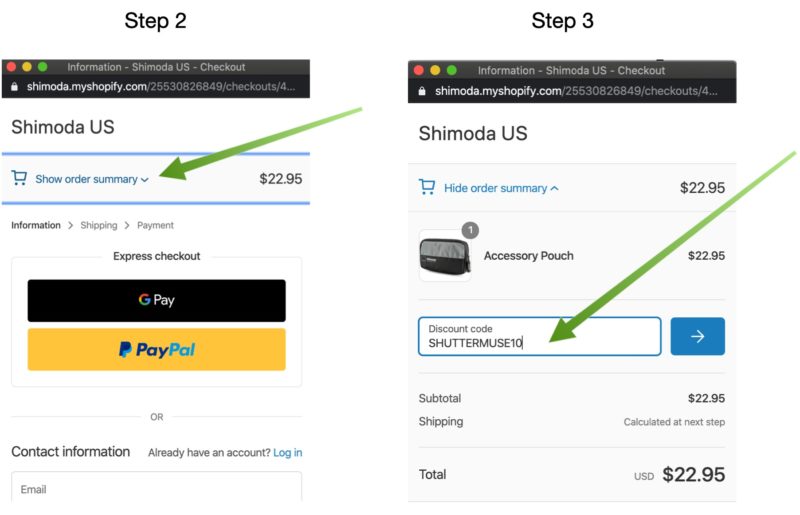 Success!
Once the code has been successfully applied, you will see it listed in the cart, along with a confirmation of how much money you saved.