Cameras
At the moment I've been having something of a closet clean out.  Simplifying my gear and taking stock of what gets used the most and what gets the job done.  The 5D Mark IV is an incredible camera, a real do-it-all weapon.  It has a world-class AF system that can track sports and wildlife with ease, and a high megapixel sensor that delivers enormous images for fine art prints and commercial campaigns.   In addition to the 5D, I've also recently added the 7D Mark II to my arsenal.  The main reason for this is to use it for wildlife photography with my 200-400 f/4.  With it's high FPS, and incredible AF system, this is a near perfect wildlife and sports photography camera.  The Hero 5 Black serves as my occasional "behind the scenes" camera for YouTube and social media post content.
Lenses
Camera Bags
The majority of my camera carry solutions come from MindShift Gear which is Think Tank Photo's sister company, dedicated to outdoor and adventure photography but I also use several of the Think Tank products. If you use my links to reach either the MindShift Gear website, or the Think Tank website, and then spend over $50, you'll get a free gift at the checkout! For more details on these two special offers, please see the deals page of my site.
NOTE: My Ultimate Adventure Photography Combo is the MindShift Ultralight Dual 36L, paired with a MultiMount Holster 20.  This combination of bags provides an unparalleled amount of versatility in a lightweight combination that's ideal for travel and adventure.
Non-Camera Bags
Sometimes a very specific situation calls for a pack with a laser-targeted purpose and when that happens, I usually turn to Arc'teryx's lineup of adventure packs and convert them for camera usage by adding the previously mentioned MindShift Multi-Mount Holsters either internally or externally.
Lighting
Photo Accessories
Just for you guys: Use these links in this list and save 10% in the Peak Design store when you spend more than $19.95. Love their straps and the quick release system!  I have their anchor quick releases on all my cameras and longer lenses to let me quickly add and remove straps as needed.
I have reviewed most of the Peak Design products here in the past.
Photographer's EDC (everyday carry)
No matter the subject, location, situation or location, these are the items that are in my pack, or in my pocket on a daily basis.  If this stuff isn't in my pocket then it's in a Peak Design Field Pouch because it fits into the top pocket of any of my camera bags, has various carrying options and excellent internal organization with 6 small pockets.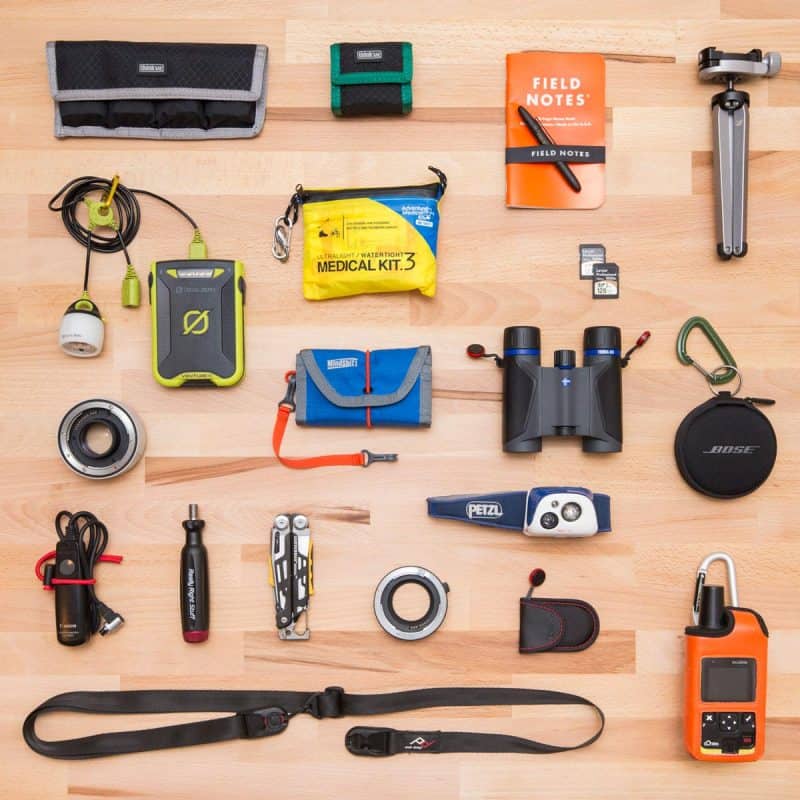 Video Gear
Filter Kit
My filter kit is an important part of my landscape and travel photography gear.  My filter case comes on every trip I do because it's impossible to predict which filters will be needed.  In recent times I've switched to the Formatt-Hitech Firecrest filters which I find to be extremely neutral in colour.  I also think that they're just a great company, with some great folks working for them and that's also an important thing for me!  Whilst I do own the Hitech 100mm filter holder, I mostly use the Lucroit holder because it's lighter weight and I often travel a long way with gear on my back.
Save 10% on Formatt-Hitech filters using the coupon code ShutterMuse10 in either their International store or their US store. Note that the linked items in the list below will take you to the products on B&H Photo, to give you another option, but you'll have to buy direct from Formatt-Hitech to make use of my exclusive discount. They're always a pleasure to deal with directly.
The Filter Hive from MindShift Gear is the thing that keeps all of this stuff organized, it's simply brilliant. If you buy it from MindShift Gear using one of my links, you'll get a free gift at the checkout. More details about this offer can be found here.
Tripods And Support Gear
"Hey that's a lot of Really Right Stuff gear you've got there Dan!"
Well yes it is quite the collection.  Like many people I initially made the mistake of spending money on lower grade support gear.  Eventually, pretty quickly in fact, it all failed on me.  At this point I purchased my BH-40 ballhead and knew I was an RRS fan for life.  The build quality of their products is simply second to none.
Computer Gear
Optics
Good binoculars should be in every wildlife photographer's kit.
Travel Bag
This is my go-to bag for just about any time I leave for an extended period of time. At 130 litres, this is an absolutely gigantic bag, but the compression straps allow you to use it when it's not full.  The key thing for me is that it's easily long enough for me to fit my tripods in, and I can even get umbrellas and softboxes in it as well.  It has more pockets that you could ever need, and a lifetime warranty.  A lot of my travel gear simply stays packed into this bag at all times so I'm ready to go.  I use Arcteryx Index packing cubes inside it to further organise clothing.
Outdoor Equipment
I spend a lot of my time outside, so naturally I have amassed a fairly large amount of outdoor and adventure equipment alongside my photographic gear.  There's far too much to list all of it, but these days, the stuff on this list is what I find myself reaching for on a regular basis.
Climbing Gear
I've always been inspired by great climbing photography, so I've recently begun to learn this new discipline to allow me new freedom in the mountains to safely reach new locations.
Arc'teryx FL365 Harness
Petzl GriGri 2
Black Diamond ATC Guide
Petzl Ascension (left hand)
Great Wall UAscend
Arc'teryx Hakku rope bag
Black Diamond Vector helmet
Giant pile of carabiners – all shapes and sizes.
60m static rope (for ascending and rappelling only)
60m dynamic rope (for climbing)
Outdoor Clothing
Full disclosure: I get discounted, and sometimes free Arcteryx gear, but keeping warm and dry is such an important part of my work that I wouldn't use anything that didn't suit my needs 100%. Here's my personal favourite pieces of outerwear.  You get what you pay for, this stuff will last years and years of intensive usage.
WordPress Plugins
These are the valuable WordPress plugins that are used on the Shutter Muse website, as well as my personal professional photography portfolio.
Latest Gear Related Posts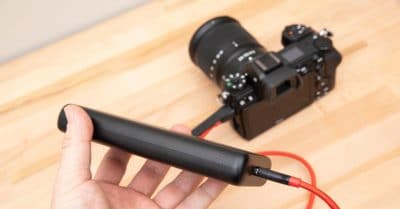 In recent years there has been a shift to allow charging of cameras via the USB port, instead of having to remove the battery and place it into a normal battery charger. As far as I can see, this USB charging feature is rare in current DSLRs, but rapidly becoming a...
read more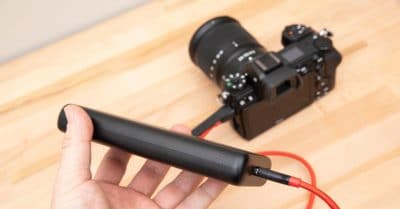 In recent years there has been a shift to allow charging of cameras via the USB port, instead of having to remove the battery and place it into a normal battery charger. As far as I can see, this USB charging feature is rare in current DSLRs, but rapidly becoming a...
read more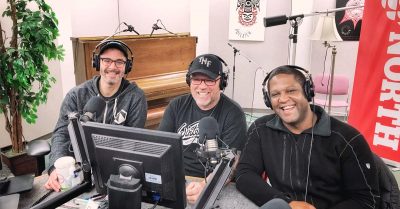 Our very own Matt Jacques did a wonderful podcast interview on the CBC photography podcast, Northern Exposures, with Mark Kelly and Alistair Maitland.
read more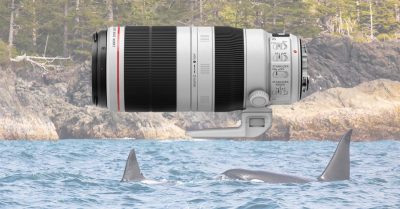 As usual this year, I pieced together a big curated list of the best Black Friday Photography Deals. I was going through the various online stores looking for the bargains, I noticed that many of the items I use on a weekly basis for my own photography were on sale....
read more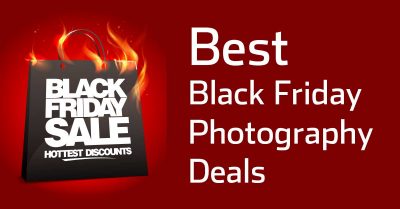 Best Black Friday & Cyber Monday Photography Deals I've dug through the piles of emails from brands and retailers, and put together a list of what I think are the best deals this year. Black Friday is a hectic day for online shopping, but there...
read more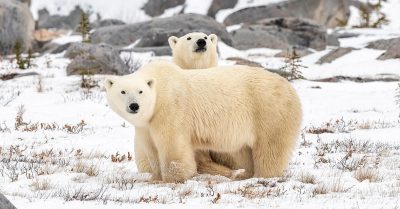 Conservation photographer, Noel Guevara, shares the story of his recent journey to the Canadian Subacrtic to photograph Polar bears.
read more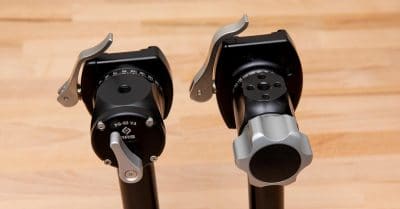 RRS updated the design of their gimbal. Here's how it compares to the original version.
read more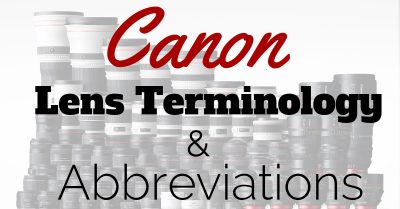 A list and definitions of all the abbreviations, acronyms and terminology that are associated with Canon's range of modern and historical lenses.
read more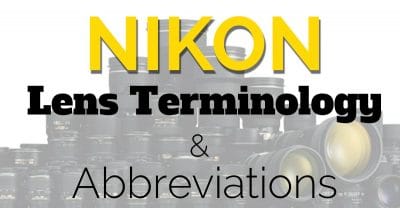 A list and definitions of all the abbreviations, acronyms and terminology that are associated with Nikon's range of modern Nikkor and historical lenses.
read more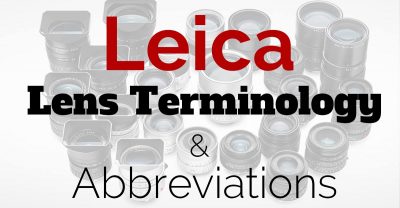 A list and definitions of all the abbreviations, acronyms and terminology that are associated with Sony lenses and Zeiss approved lenses.
read more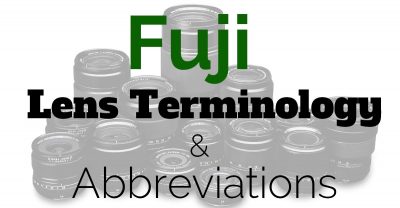 Hello photography fans! Welcome to the latest in our series of manufacturer lens guides, where we take a headfirst dive down the rabbit hole that is lens terminology and abbreviations so that you don't have to! Today ladies and gentlemen we will be attempting to...
read more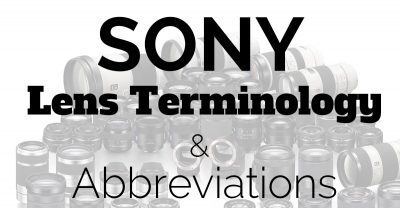 From the outside looking in, the world of Sony lenses can appear extremely confusing. Sony are a relative newcomer to the photography industry, having released their first 'Cyber-shot' fixed lens compact in 1996. Unlike both Canon and Nikon, Sony did not start life as...
read more
Where to buy the best gear ?
Once you've figured out what it is you're looking to buy, a common question is "where should I order from?".  Typically I buy my gear from either B&H Photo or Amazon and occasionally Adorama if the other two don't have it in stock. I've experienced exceptional customer service from all three at some point or other and can wholeheartedly recommend them all.  Even though I live in Canada I still like to order from B&H in the USA because they allow me to pay all the applicable taxes and duties up front so there are no surprises. This is a service they offer for many countries worldwide, and they now ship to Canada for FREE on orders over $99! That's a huge deal for me and many of you guys! If you happen to be looking for camera bags for general use or sports photography use then I would definitely recommend checking out Think Tank Photo.  You'll see in my gear list below that I have a number of their carrying solutions in my closet for when I'm traveling or shooting at sporting events which is where their gear really excels. I'm happy to tell you that as a friend of the site and follower of my work, Think Tank Photo will offer you a FREE gift of a small bag or accessory when you purchase more then $50 worth of stuff from their store after clicking through one of my links!
Leave it in the comments below!